Welcome to our independent craft & design shop, where gift ideas & products designed by artists help raise funds for our charity! Explore our unique collection of artist-designed and hand-made items, knowing that each purchase supports the work we do in Birmingham and beyond.
With a commitment to reducing our environmental footprint, our shop offers a range of thoughtfully designed items, which are sourced or made with sustainability in mind.
Join a community who value creativity and social responsibility; when you shop with us you are not only buying beautiful things but also supporting our efforts to make a difference through our programme & exhibitions.
10% off for 10 days!
Use code 10for10 at checkout to receive 10% off everything in the shop. Ends 3 December 2023.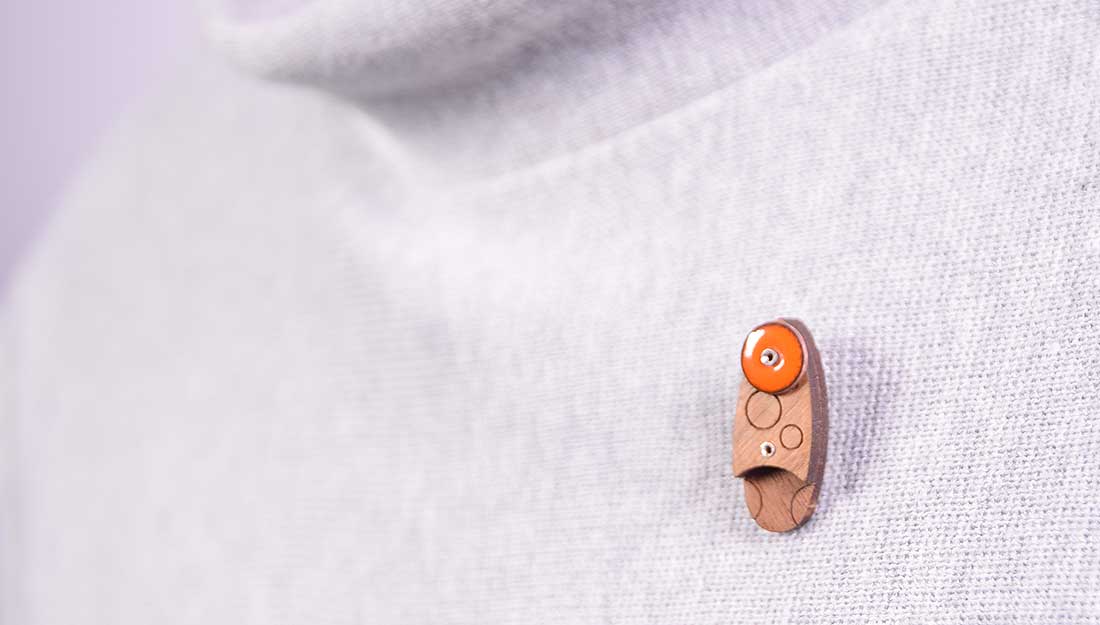 A collection of walnut and enamel jewellery designed and finished by Shelanu.