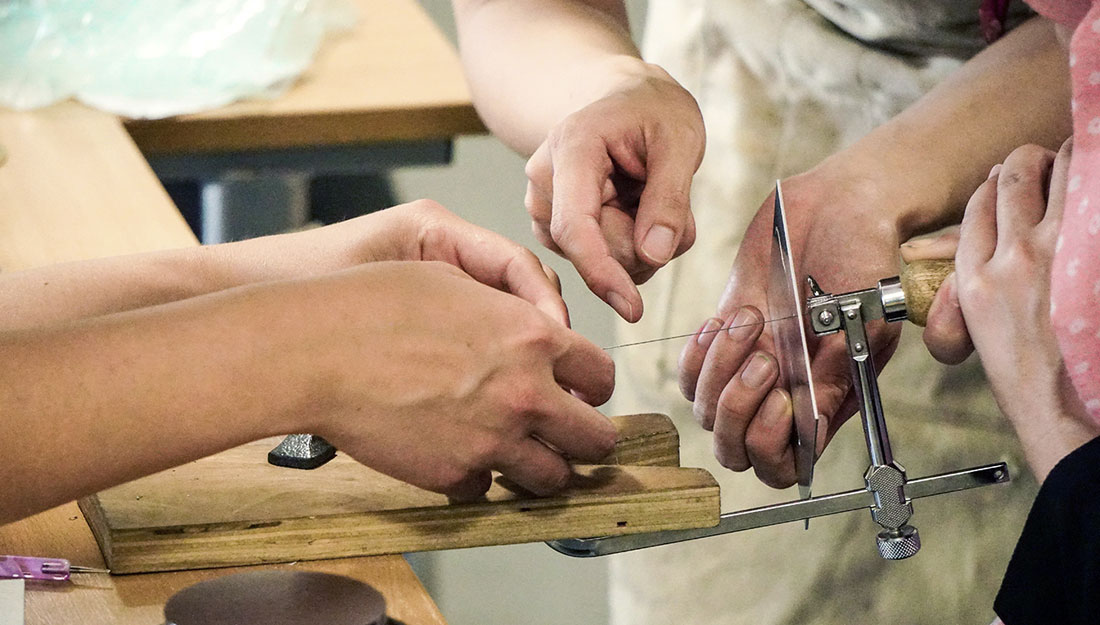 Craftspace initiates creative programmes which stimulate artistic excellence, critical thinking, curiosity and understanding of contemporary crafts in the widest social and cultural contexts.
Our activities include:
exhibitions and productions
learning and participatory projects
research
public events
apprenticeships
workshops
working with businesses and community groups
consultancy work
encouraging discussion and training around issues of contemporary craft practice
Each project is bespoke. Artists, participants and partners are involved in planning, research, development, documentation and reflection.
Projects are inclusive and mutually supportive. Creative, social and personal development is as valued as technical skill.
Our Impact
Our work brings about positive outcomes for those who take part and their communities. These can be an improved sense of health and wellbeing, confidence, learning new skills or giving a platform to technical expertise and creative excellence. We support entrepreneurship through craft, with particular interest in social and economic impact.
You can support our work for £30 per year by joining Craftspace+, our community of supporters helping us to create extraordinary opportunities for even more people to see, make and be curious about exceptional contemporary craft.
You can search our archive by date artform, project type etc here.
Exhibitions for hire
We curate and organise touring exhibitions which are for hire to galleries and other venues nationally and sometimes internationally. To view current opportunities please visit the 'Exhibitions For hire' page.
Consultancy
We work on consultancy projects that reflect our core values and aspirations. These can have the potential to develop as longer term partnerships which are incorporated into our artistic programme. Read more about what we offer and our recent projects here.
Working in Partnership
We have a long track record of building relationships between artists, people and organisations. Craftspace is based in Birmingham and does not have its own venue. We work in partnership with a range of galleries, museums, community venues and organisations to develop and deliver our programme. Find out more about how we work with others here.
Press
Download our most recent press releases are here