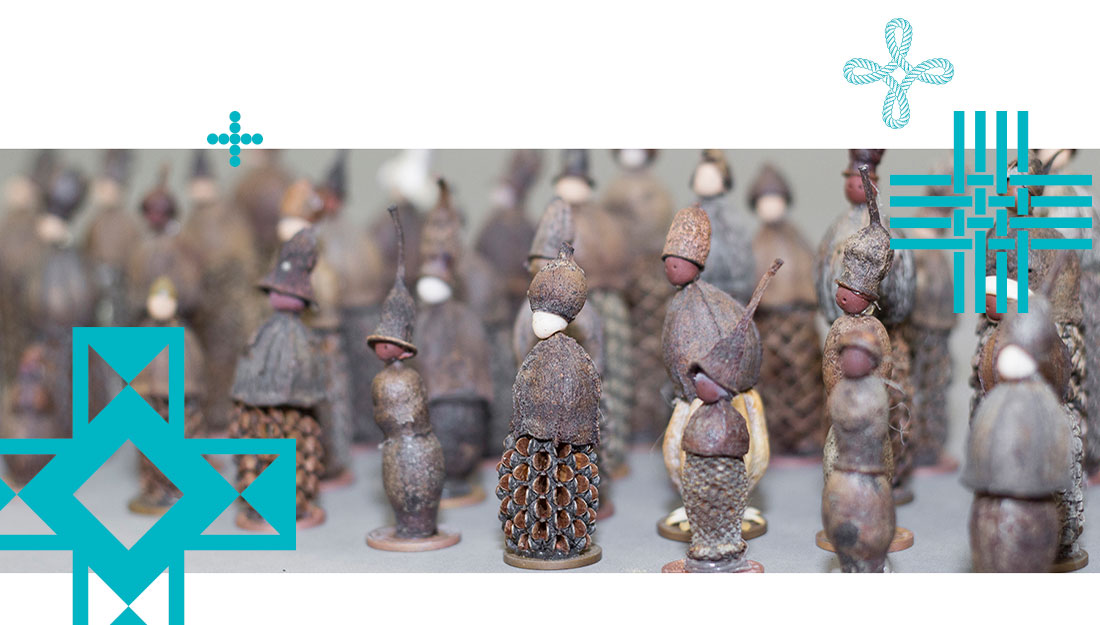 Good Luck Gum Nut Folk by Joanna Simpson

Join us in making a positive difference
Your curiosity about craft and support as a member of Craftspace+ helps us to reach more people, bringing extraordinary craft experiences to even wider audiences.
As a thank you for your continuing support, membership of the Craftspace+ community gives you priority access to special events and activities. Craftspace+ offers insights to the rich and varied world of contemporary making; behind the scenes access and inspirational knowledge which sheds light on current and future making.
Upcoming Craftspace+ events
Craftspace+ holds regular small events where members can meet artists and hear more about our work. Details of more events coming soon.
If you're not a member, join our mailing list for details of upcoming events.
Join for the equivalent of £2.50 per month.
Makers
If you are a maker and would like to become part of the Craftspace+ community by contributing in other ways please contact us for a conversation.
Maybe you could host a studio visit or workshop event for members?
Corporate
If you are a company and would like to join our community of curious people there are opportunities within Craftspace+ such as providing a venue or catering for an event. If sponsoring a project within our programme is of more interest to you please contact us to explore the possibilities.