Click on the links to download details about how to hire an exhibition.
Exhibitions are available for hire as a complete package including: accessible interpretation, handling and learning materials, publicity and bespoke display furniture. Please contact us if you would like any more information.
Touring 2021-22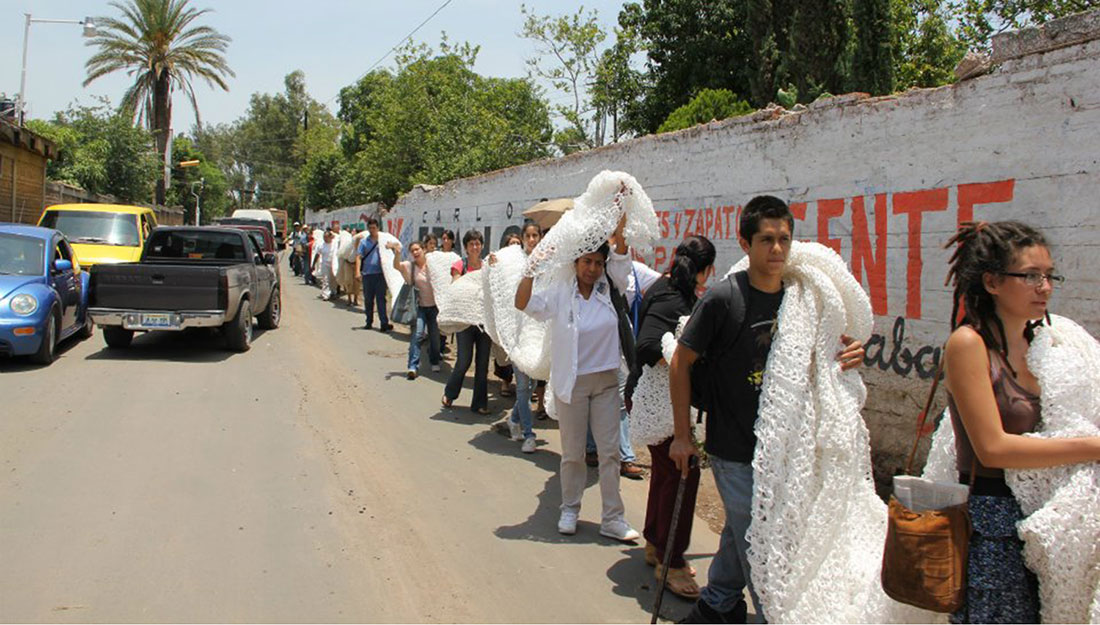 Claudia Rodriguez and Ana Joaquina Ramirez, REDES Project Procession (Photo: Metztli Cerda)
We were struck by the diversity of the work and potential the SELF exhibition offered for engagement and exploration.  The inclusion of Craftspace's Action Research Projects alongside extensive interpretative materials and a display of work produced for our own outreach programme, encouraged visitors to look at the exhibits anew.
Christine Millar, Arts & Heritage Education Development Officer, The McManus Galleries, Dundee