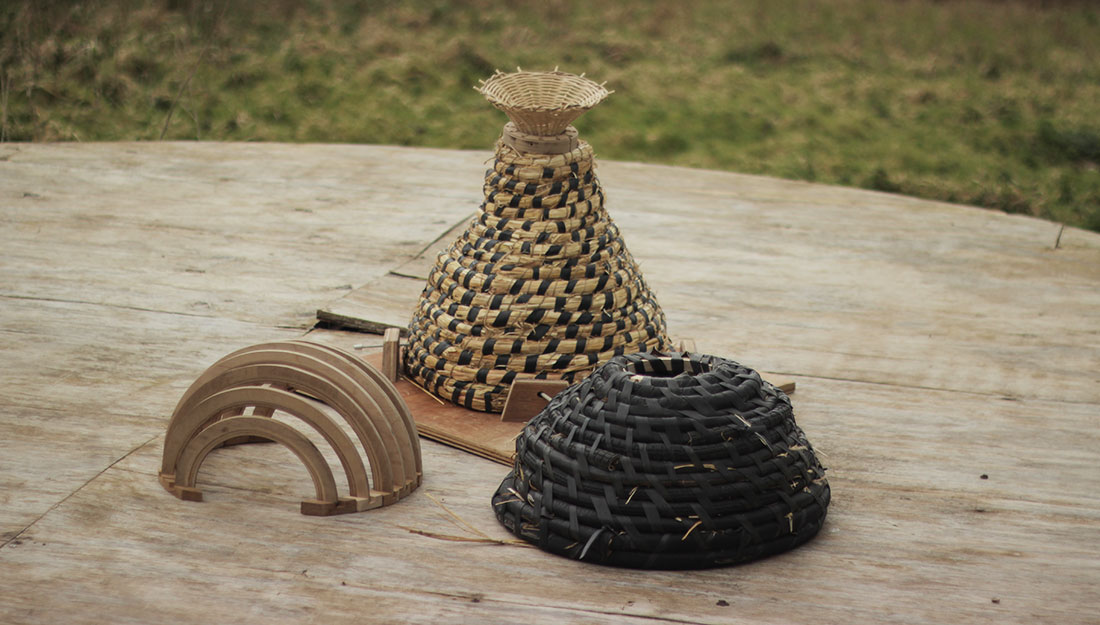 BA 3D Design & Craft
University of Brighton
Lily is an artist and activist.
Lily's practice has an environmental and mental health focus, combining activism with making skills to work with different communities in a creative and collective way. Employing a variety of techniques to produce functional objects made entirely from waste materials, her processes provide a way for her to forge creative and empowering relationships with others. Lily aims to improve mental health in the communities she works with and to inspire people to see waste materials in a new way, providing them with the skillsets they need to make items that can have use and purpose in their own lives.
Working collaboratively, Billie Williams & Lily Hardy used traditional craft techniques to shift the way we use and value raw natural materials and modern waste materials. They see making as an important tool for empowerment and improving mental health, supporting communities to make positive changes for themselves, others, and the environments they live in. Access to rural land is an important focus for both artists, and their project raised awareness of how privately owned land and new laws will significantly limit access to green spaces, disconnecting people from nature and a sense of responsibility for the environmental damage that affects everyone.