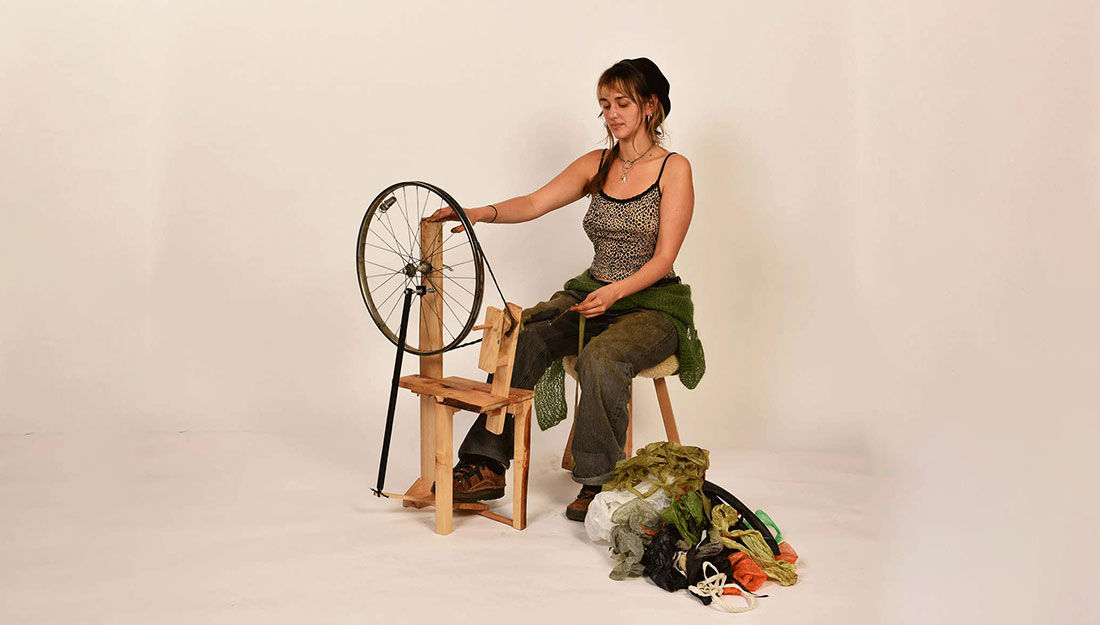 BA 3D Design & Craft
University of Brighton
Billie is a 3D Artist.
For her project A Woven Connection, Billie explored the process of spinning as a form of waste management, creating weave from waste materials. Out of the discarded items and litter that she found in her local, natural environment, Billie has created new, functional objects: a series of 3D maps of local green spaces. Using traditional craft techniques to draw attention to a current environmental concern, Billie's work provides a positive solution to the problem of carelessly discarded waste and highlights a change in attitude that is needed in order to protect the nature that inhabits our local areas.
Working collaboratively, Billie Williams & Lily Hardy used traditional craft techniques to shift the way we use and value raw natural materials and modern waste materials. They see making as an important tool for empowerment and improving mental health, supporting communities to make positive changes for themselves, others, and the environments they live in. Access to rural land is an important focus for both artists, and their project raised awareness of how privately owned land and new laws will significantly limit access to green spaces, disconnecting people from nature and a sense of responsibility for the environmental damage that affects everyone.