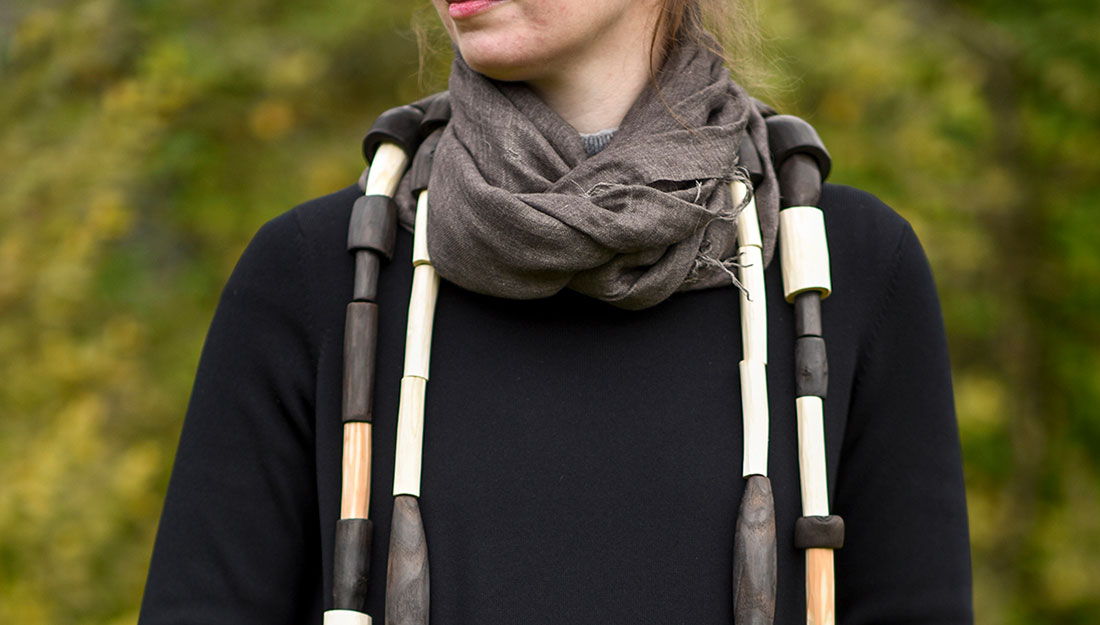 Rachael Colley, Neckpiece, Elder Mix.
Organic materials, fabric cord.
Rachael sources organic matter from common land to develop new biodegradable materials.
Her wearable works challenge the throwaway culture of costume jewellery. She considers how consumers discard their pieces replacing them with the latest styles. Her pieces have a limited lifespan and are designed to return to the land to biodegrade as fashions change. Respecting the end of an object's life can create new rituals, whilst recognising the value of craftsmanship. This idea resonates with ancient ritual practices; celebrating the nourishment that is provided in many ways, by both the land and craft.
Make a neckpiece with dried avocado
Have a go at Rachael's making project.
Share your act of commoning by posting a picture of your project using #WeAreCommoners and tag us on instagram, twitter or facebook. If you prefer, you can email a picture to us at [email protected] and we can share it for you.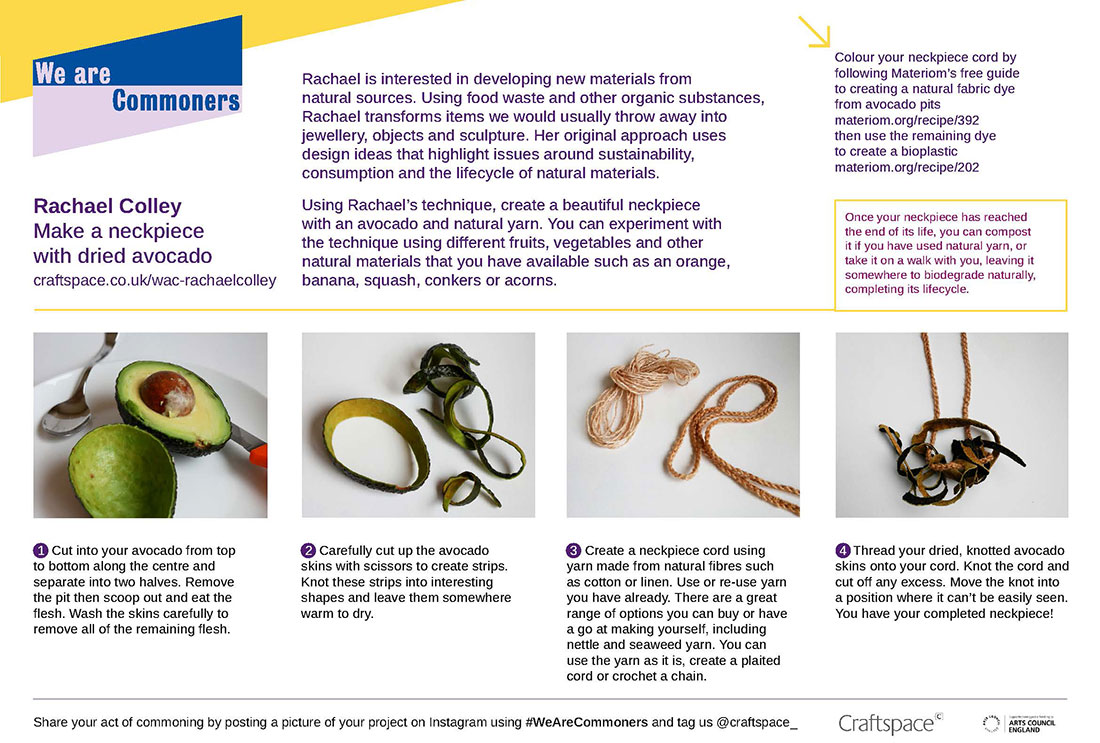 Click on the image to download the PDF instructions.
Be inspired by Rachael's own creations made from dried peel.