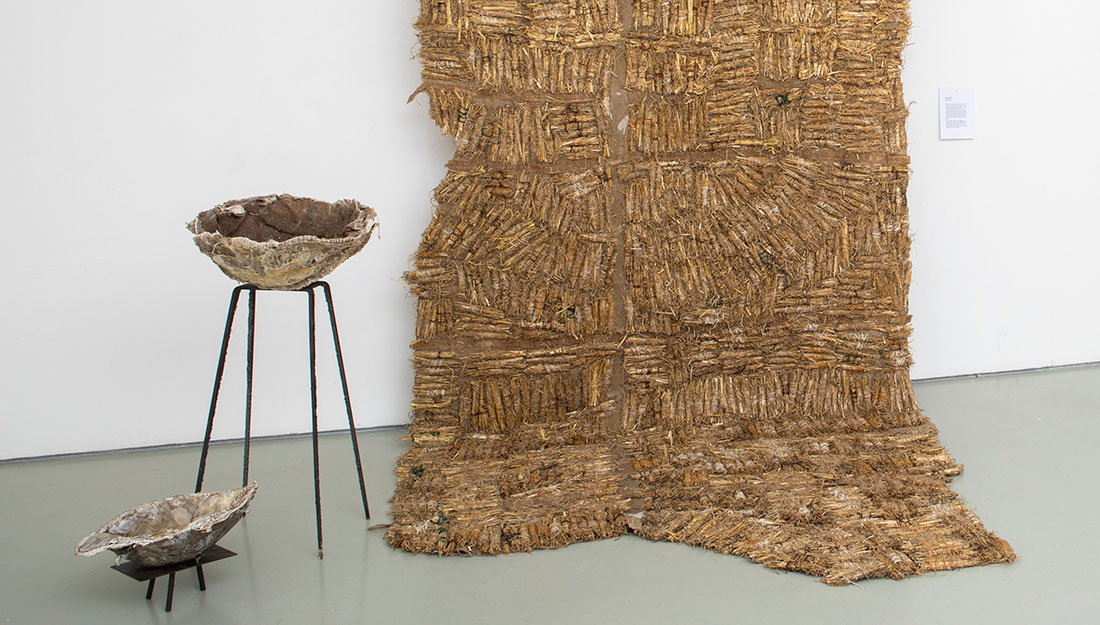 Fourthland, New Land and Land Carriers.
Detail of a photo by Dewi Tannatt Lloyd.
Fourthland work in public spaces to interrupt the flow and invite passers-by to engage with rituals of making.
'New Land' is made up of hundreds of straw bundles; rolled by hand, tied and stitched, one by one onto hessian. They form a series of interlinking shapes which symbolise the connection between people and the land. Passers-by from all over the world joined the process, stories were exchanged as they made. Common stories of home reflected a shared human history and sense of belonging. Craft skills became a way of coming together across human cultures. This collective making enables Fourthland to create a community around the work; each part encompassing stories collected during the act of making.
Fourthland were commissioned to create a new film, which is available to watch now.
The new land we seek the new land we dream is a deep remembrance of, 'the first story´, performed through various acts in the landscape and a conversation between a group of cross-cultural and intergenerational hands, with a rhythm of voices that form like a wave between realms.
Images: Close up of 'New Land' and 'Land Carriers' by Fourthland. Photo: Dewi Tannatt Lloyd.