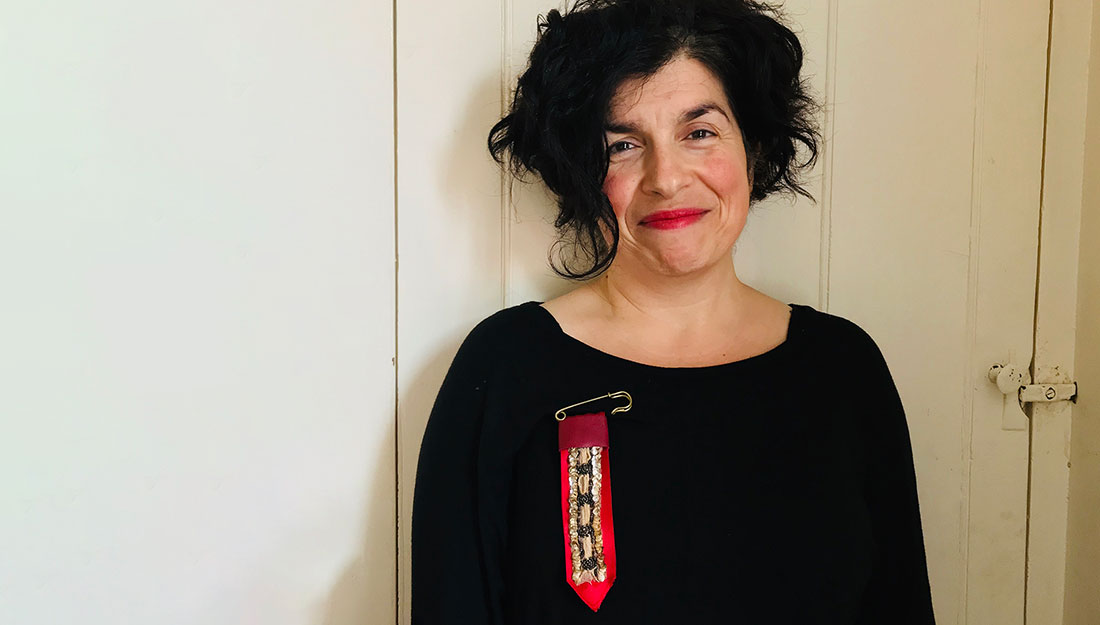 Alinah Azadeh, lead artist for Craft in Common online workshops.
We are delighted to be one of 8 National Showcase organisations selected from 120 cultural organisations for the 2020 Achates Philanthropy Prize National Showcase.
A 19-strong panel of Judges hand-picked eight from a shortlist of 24 to curate a National Showcase celebrating the many ways in which art generates value – looking beyond economic value alone to encompass intrinsic value, with proven benefits to mental health, physical health and social wellbeing, community building, educational value and innovation. The judges were impressed by "the breadth of work carried out since March alongside its decision to honour pre-existing commissions and financial commitments to artists and freelancers". Our Craft in Common project with artist, Alinah Azadeh, was noted by the judges as a good example of "reimagining a residency as an online resource."
"Despite its small scale the work of Craftspace during Covid was considered by the judges to be an exemplary illustration of how to invest in artists whilst also considering the priorities of audiences.  Many congratulations to Craftspace on its astounding, outstanding achievement." Achates Philanthropy Foundation Chair, Caroline McCormick
"This recognition is a great boost for the team. It has been important to us to keep people in the sector employed, especially artists without whom we would not be able to deliver our work. We have been determined to adapt and play our civic role in creating shared resources for self-care, coping and recovery. We believe in the power of craft and making to build valuable individual and collective capital for wellbeing and resilience. We are proud to be alongside all the nominated organisations who stepped up to the challenge and embraced new ways of working with kindness, care and compassion." Deirdre Figueiredo, Director of Craftspace
This year the Achates Philanthropy Prize has been reimagined to reflect some of the seismic shifts that have defined 2020, beginning with the removal of the competitive element of the Prize. Whilst maintaining the view that philanthropy is a barometer of relationships with audiences, the Prize pivoted to explore how cultural organisations across the country have responded to the needs of their communities during the pandemic, despite themselves being under threat, and how their communities have responded to this work.
Our congratulations to Midlands organisations Belgrade Theatre and The Anstice, who were shortlisted alongside Craftspace in the second stage Regional Showcase of 24 cultural organisations from across the UK and Fermynwoods Contemporary Arts in the Midlands for being awarded one of the bursaries awarded across 8 regions of the UK.
Read more about our response to COVID-19 and how this has affected our projects.