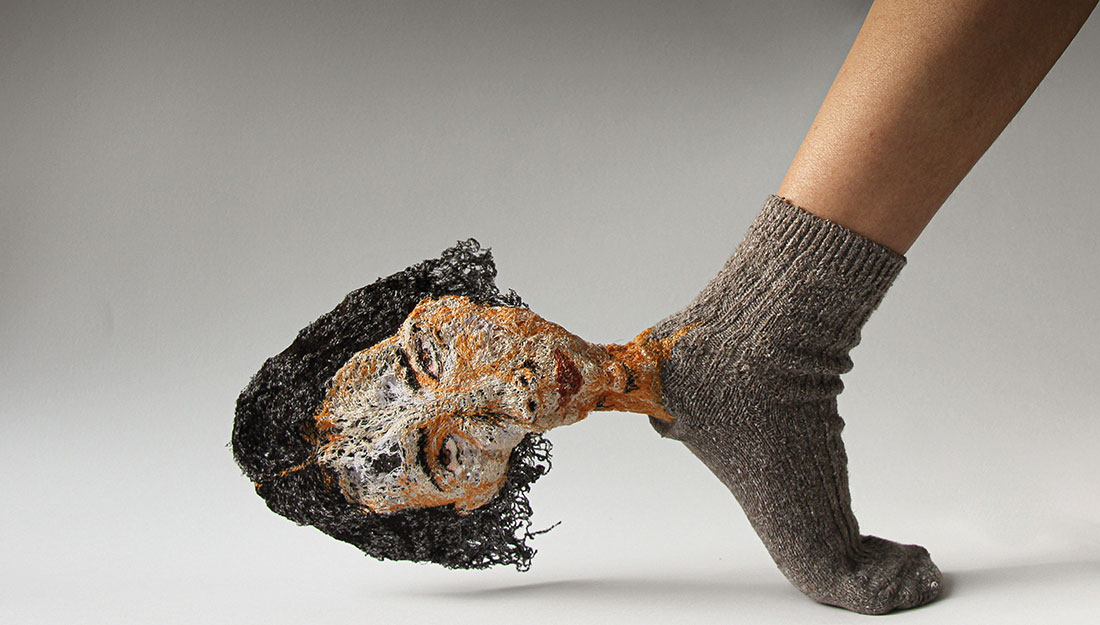 MA Textiles
Royal College of Art
Woo Jin is a mixed media artist.
Woo Jin works across a range of disciplines including painting, animation and textile art. Influenced by Asian philosophies, traditions and culture, her work investigates the relationship we have to the ordinary objects in our daily lives. Exploring how we perceive value in our consumerist society, Woo Jin's practice seeks to re-enchant and to recover a lost poetry in the everyday objects that are overlooked, unnoticed, replaceable or disposable. Transforming these items by working directly into and onto them, Woo Jin brings these ordinary objects to life, gives them their own character and voice, and in doing so, encourages us to reassess their value in our day-to-day lives.
(Top row, left to right)
十长生 Ten Symbols of Longevity
虎死留皮,人死留名。When a tiger dies it leaves behind its skin, when a man dies he leaves behind his name
(Bottom row, left to right)
Re-new
Don't Look Back and Your Hat
In:Site 2022
Woo Jin Joo is one of 20 artists who were selected to show their work at In:Site 2022. The event took place in spring 2022.
Find out more about the other artists.
Woo Jin Joo's project, Re-enchanting Textiles, encouraged people to create their own artwork from old textiles that are no longer wearable or useable. Using drawing, simple sewing techniques and imagination, Woo Jin's project offered fun, accessible ideas to create a new life for discarded fabrics, encouraging the public to explore how neglected materials they already own can be transformed into items to be cherished