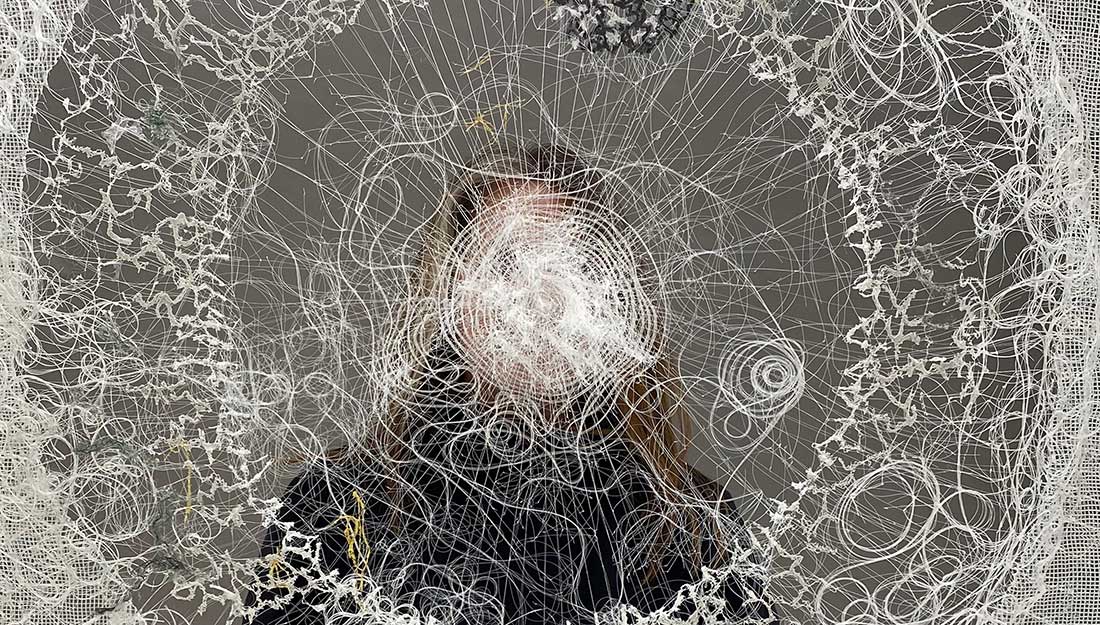 BA Textile Design
Birmingham City University
Sarah is an artist.
Sarah creates 3D woven pieces that combine traditional craft techniques with contemporary yarns. Her working process begins with drawing and mark-making using words and emotions as inspiration for her pieces. Using recycled clothes, monofilament yarns and recycled plastic yarns, Sarah produces new materials from which she creates her work. Making stand-alone pieces and installations, her work aims to stimulate conversation and debate around different issues that affect many people. Sarah's most recent work investigated the experience of loss, bereavement and grief, using her work to sensitively encourage discussion around this subject.
(Top row, left to right)
Hopeful
Fractured
(Bottom row, left to right)
Battered Layer
Dazed
Chartreuse is a shade of yellow, and for Sarah J Harper's project, represented the positivity that the colour embodies. Fragments of the colour found their way into Sarah's previous work about a period of grief resulting from the pandemic, offering a glimpse of optimism during a dark time. Sarah invited people to experience this joyful colour by contributing to an artwork made with yarn, fibres and circular weaving techniques.