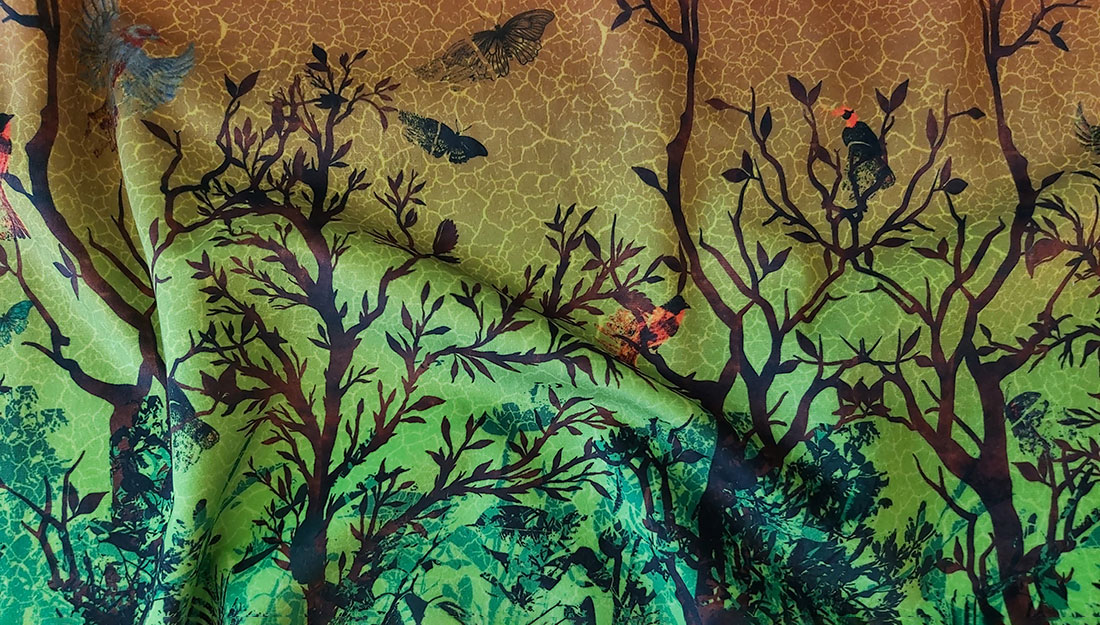 BA Textile Design
Birmingham City University
Penfia is a textile designer.
Penfia makes printed textiles, producing collections for interiors and fashion. Her printed designs feature her strong, stylised drawings, creating immersive pieces that aim to bring the natural world into interior spaces and on to garments. Penfia's final major project focussed on the urgent issue of deforestation, producing a collection of vivid designs evoking the beauty and fragility of the life that exists within these endangered habitats.
Penfia Rodrigues delivered a collaborative print and embroidery project, Rewilding, about the importance of protecting nature. Contrasting beauty with destruction in her imagery, and motivated by the deforestation making way for a new transport infrastructure in her home state of Goa, Penfia's artwork raised awareness of the future we will lose by making a better life in the present.