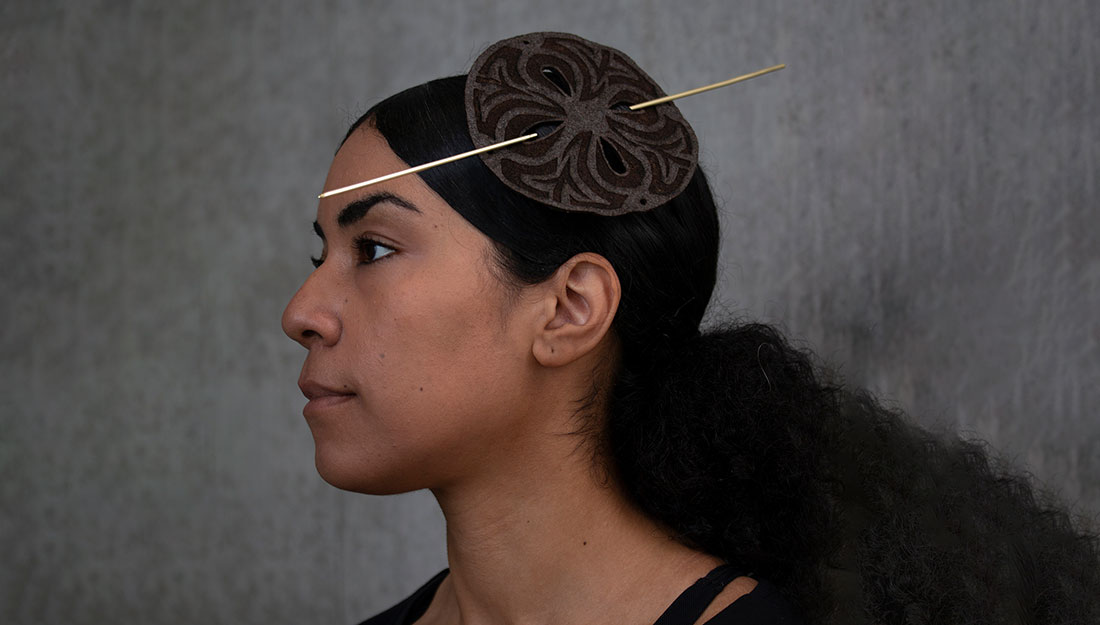 BA Jewellery Design
Central Saint Martins, University of the Arts, London
Nicola is a multidisciplinary artist.
Nicola's practice focuses on using the materials she works with as a storytelling tool. Creating wearable pieces that have a strong connection to their wearer, embedded within each piece is a wider story that works to raise a deeper awareness of social issues that we encounter in our daily lives. Nicola produces her work from new biomaterials or re-uses existing materials. Her final major project dispelled negative ideas about the beauty and desirability of Black hair, celebrating and elevating Black hair by utilising the hair itself to create a collection of headwear. Nicola's pieces are designed to facilitate a multisensory experience, carefully considering how the wearer will feel, experience and interact with each piece.
For her project, A Piece of You, Nicola Constantina invited the public to create their own hand woven textile piece using recycled materials. Nicola's work explores ideas of identity, culture and belonging, asking questions about how the way we dress our bodies and hair, and the materials we wear, communicates information about the identities and communities we connect to.