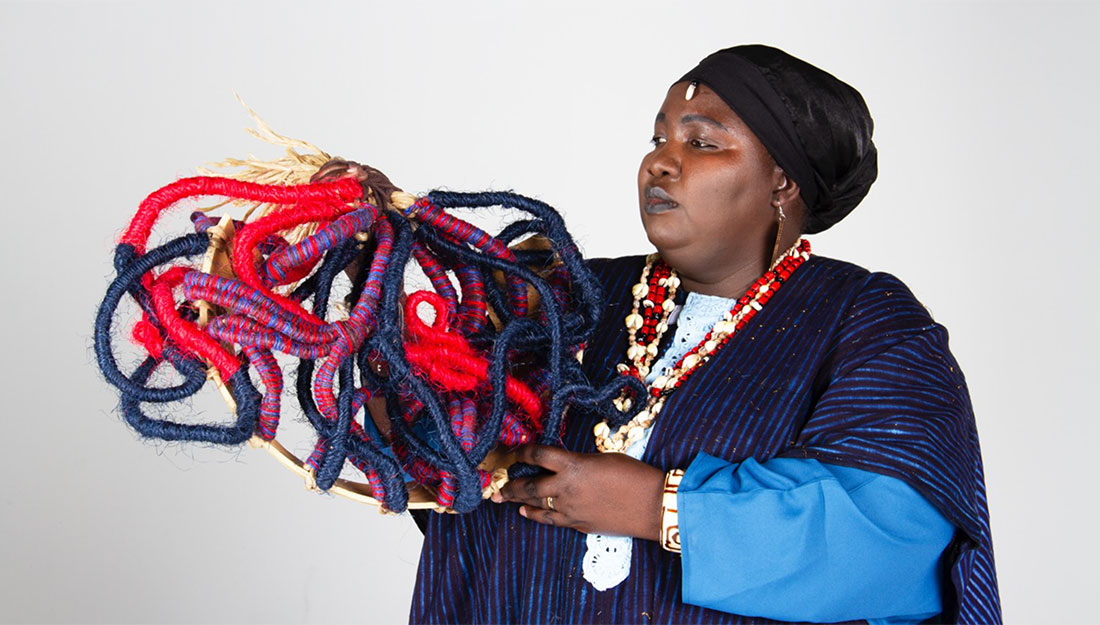 BA Textiles
Birmingham City University
Mahawa is a textile artist.
Mahawa uses her textiles practice to connect with people and their stories in different communities, using her work to help raise awareness of the issues that affect them. She describes her practice as 'a journey taken by yarn, structure, texture and colour.' Mahawa works with sustainable materials across knit, crochet, macramé and hand embroidery to produce both large and small sculptural pieces. For her final major project, Mahawa produced a body of work that narrated the journey of her own life, focussing on her personal relationship with her mother, re-exploring their journey together and their emotional connection to one another.
Mahawa Keita's project, More Than Passing Through, recognised that the Square is much more than a place to walk through on your way to somewhere else. With its important heritage and its offer of sanctuary, Mahawa's collaborative, textile based sculpture encouraged people to feel a sense of ownership over this city centre communal space, and to celebrate the stories and connections that are made here.