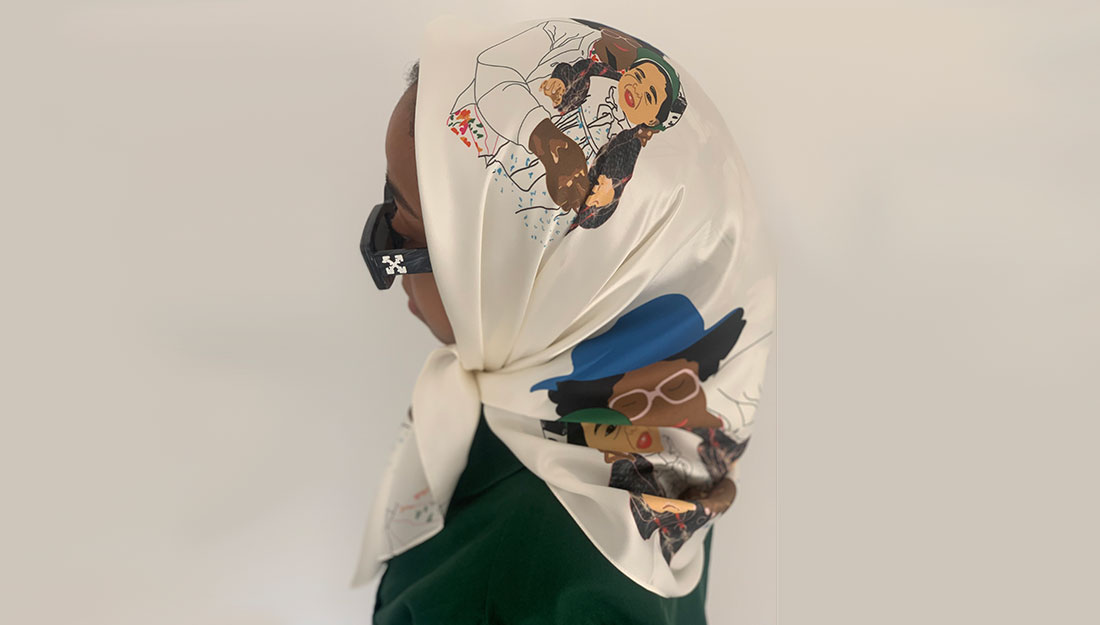 MA Textiles
Royal College of Art
Lauren is a knitted textiles designer.
Lauren's practice incorporates drawing and storytelling with knitted textiles. Combining illustration, embroidery, punch needling, rug tufting and knit, Lauren describes her practice as 'one big storybook to share with the world.' Through her work, she represents her home life and tells her personal story of being raised by her grandparents, who migrated to the UK from Jamaica. Featuring different, close family members within her pieces, Lauren's work is a way for her to honour her relationships with them, and to tell their stories too.
Lauren Powell's project, Looking Back, was about migration, encouraging people to think about the countries, journeys and people that have shaped Birmingham into the diverse city that we know today. Taking the form of a puzzle as its foundation, Lauren invited the public to commemorate their stories, and the people in their lives who have moved from their home countries, cities or towns to start new lives elsewhere.