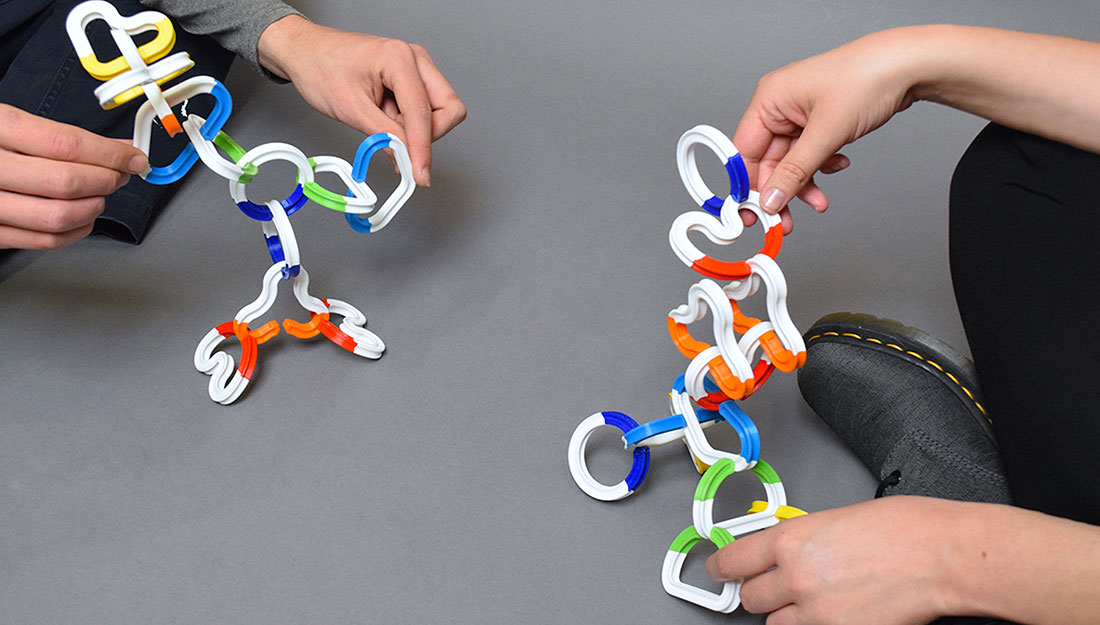 BA 3D Design
Manchester Metropolitan University
Jamie-Lee is a creator, facilitator and educator.
Jamie-Lee uses 3D printing across her broad practice: as a tool for designing, building and manufacturing, and as a vehicle for creating inclusive learning experiences for different people. 3D printing is a making process that can produce minimal waste material and has the ability to use recycled plastics, supporting a sustainable, zero waste approach to generating products. Working with people is a key focus within her practice, Jamie-Lee creates her own tools and innovative contraptions to encourage people to playfully learn about the benefits and environmental advantages of 3D printing in contemporary design.
Jamie-Lee Wainman is an interdisciplinary artist who uses playful and creative thinking to inspire her work. Her passion for digital technology, specifically 3D printing, helps her to design innovative and engaging experiences. Her In:Site project used knitting to offer an engaging way into learning about the 3D printing process and the sustainable, digital manufacturing that it makes possible.