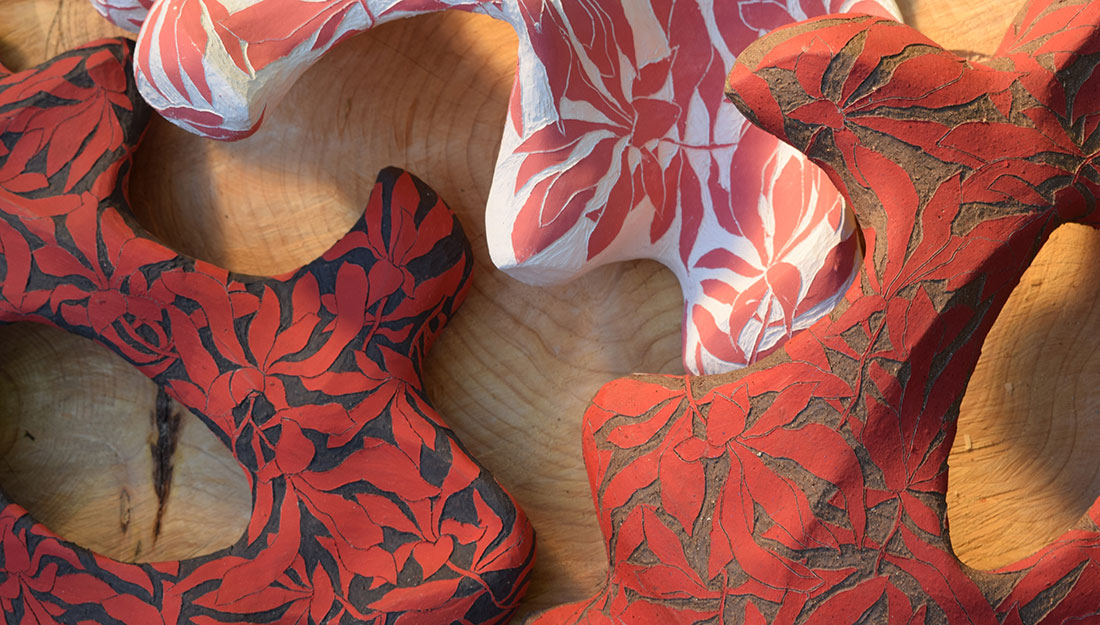 BA Contemporary Design Crafts
Hereford College of Arts
Hannah is a ceramicist.
Hannah works with clay, using different ceramic techniques to produce abstract sculptural forms. Her recent work explores how she experiences natural spaces, seeking to create a physical representation of how natural space feels to her and her own impact upon it. Her sculptural pieces feature natural clay colours to replicate their environment. Hannah works into the surface of her sculptures using sgraffito – a technique that involves scratching or cutting away at a surface layer of clay to reveal a different colour beneath.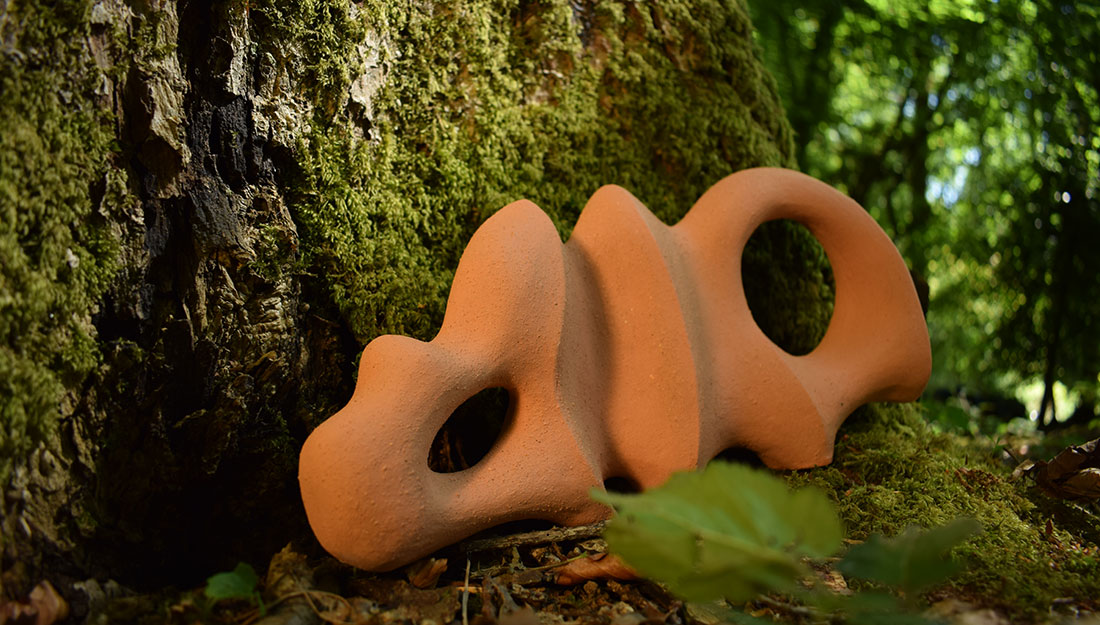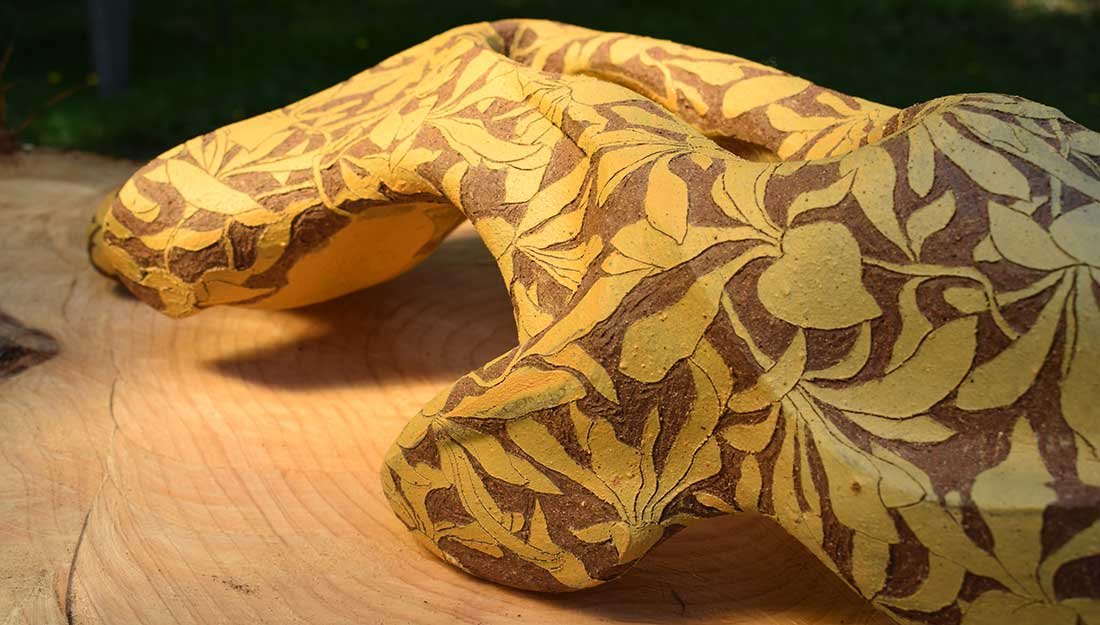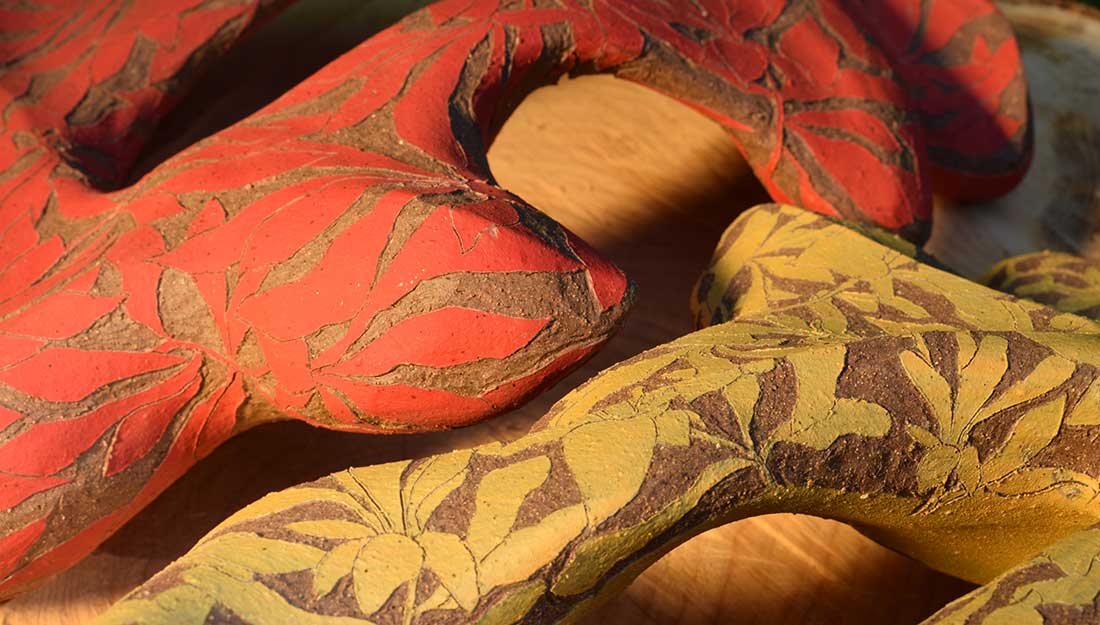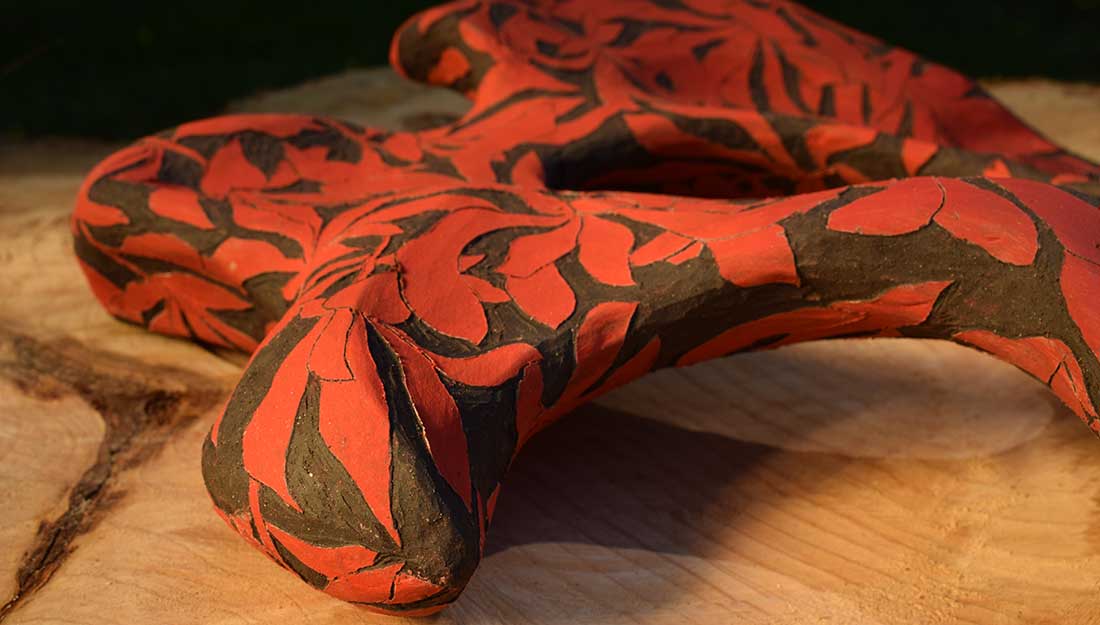 Hannah Fellows' project Slow Sgraffito offered a chance to slow down for a while in this busy city centre space and have a go at sgraffito, a ceramic carving technique. Working into ceramic sculptures inspired by the Cathedral's architectural features, Hannah invited people to experiment with shape, form and pattern, taking inspiration from the immediate surroundings, and relaxing into this meditative process.