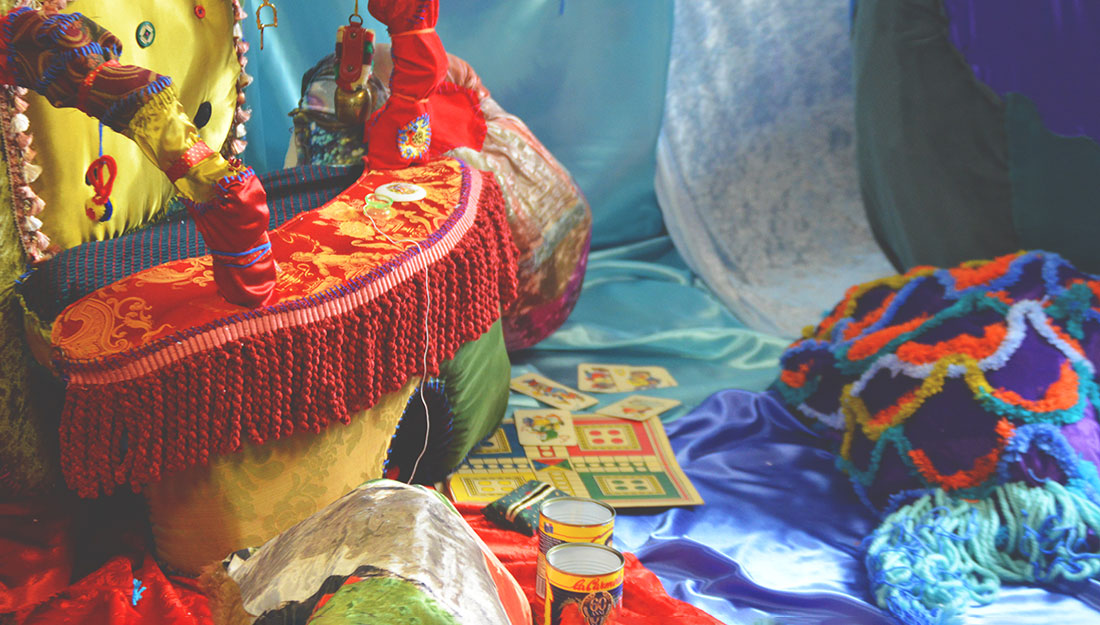 SLUMBER EVENT = There Is A Horse Stuck In My Sofa
MA Textiles
Royal College of Art
Chloé is an artist and facilitator.
Chloé creates sculpture and installation. Inspired by the relationships we have to our immediate environments and the objects we discard, Chloé re-imagines the way we can view and value materials in our disposable culture. Making her work from salvaged objects, Chloé uses hand processes that combine mixed media and textile techniques, including stitching, wrapping and patchwork. Working in an intuitive and spontaneous way, Chloé combines resourcefulness with creativity to bring playfulness and personality to materials considered to have no worth. She describes her sculptures as 'social creatures, finding their meaning in the way they are built and in the conversations they trigger.'
(Top row, left to right)
CLEANING EVENTS = Extracting Pocket Treasures From The Washing Machine + Dragging The Breathless Vacuum Around The Flat
I Made Myself A Sleeping Bag (2021)
(Bottom row, left to right)
Details from: SLUMBER EVENT = There Is A Horse Stuck In My Sofa
SLUMBER EVENT = There Is A Horse Stuck In My Sofa – HAPPY EVENT = The Money Pig
The Pocket Paradise is a comforting object made from upcycled textiles, kept in your pocket to provide reassurance and sense of calm. Chloé Rochefort invited people to make their own in her making space of scrap fabrics and found objects, where she demonstrated techniques and showed how playfulness and interaction with textiles and making is an act of self-care.