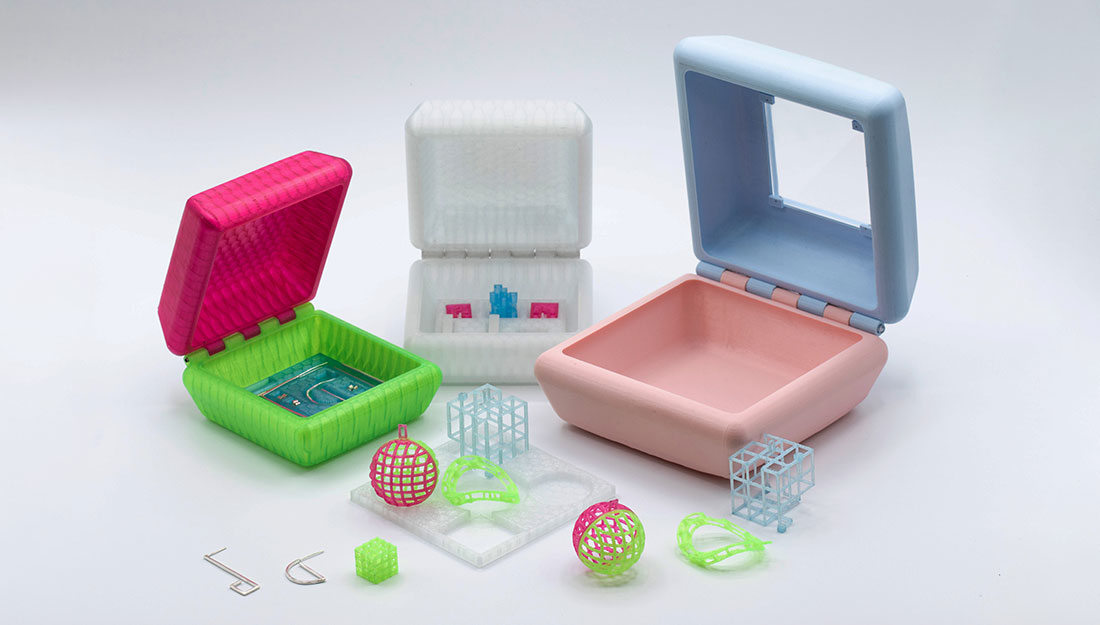 BA Silversmithing & Jewellery
Glasgow School of Art
Cara is a jeweller.
Cara's practice explores the relationship between the digital and the physical worlds. She creates jewellery from a renewable bio-plastic sourced from natural plant sugars and uses digital processes, including 3D printing, to produce her work. Taking inspiration from retrofuturism (a past vision of the future), digital nostalgia, retro video gaming consoles and toys, her practice explores ideas of play, joy and the escapism that technology can offer. For her final major project, Cara produced a collection of customisable, interactive jewellery combining play, movement and a neon colour palette that can be adapted and re-constructed by the individual wearer.
Cara Lowe's project, Hues of Birmingham, celebrated some of Birmingham's most recognisable buildings, both past and present. As a jeweller using 3D printing, architecture has always inspired Cara's work, and her interactive 3D printed sculptures of Birmingham's built environment provided an opportunity for people to experiment and play with colour, adding their own creative vision to these iconic city centre buildings.