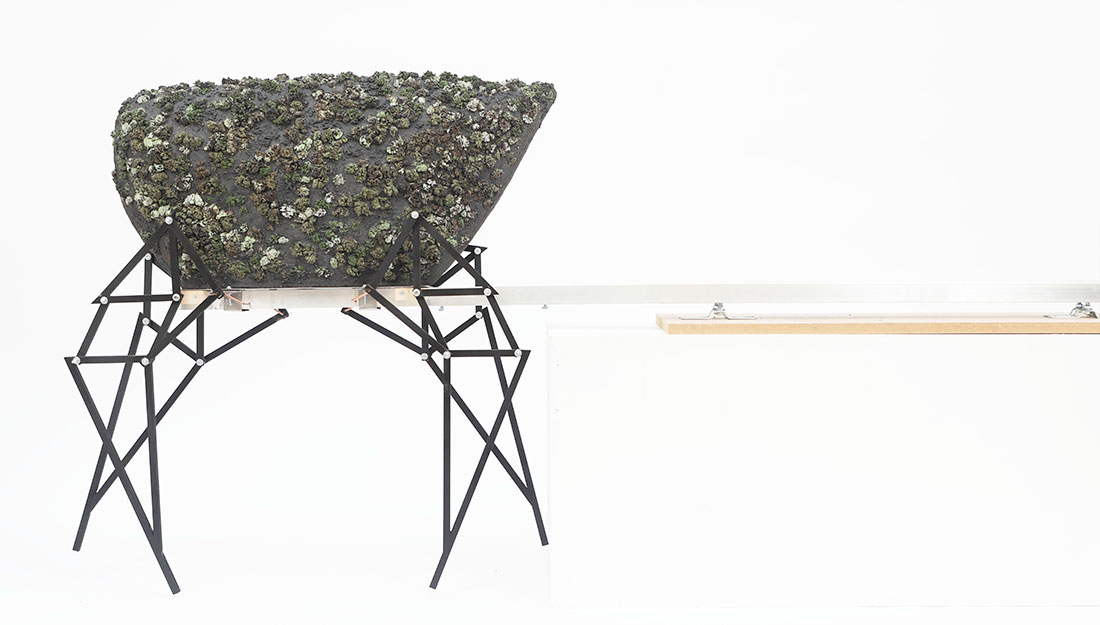 MA Design Ceramics
Central Saint Martins, UAL
Anna Cebular is a multidisciplinary artist.
Anna's practice combines ceramic art and metal craft. With a particular focus on gate design, Anna works with ceramics, engineering and kinetic technology to create innovative and dramatic gateways to the home. Her project Guards of the Wilderness explores our relationship to wild spaces in big cities, investigating how much can belong to nature itself, how this connects to ownership of space and how we can nurture and protect nature in the design of our home environments. The work proposes a positive and co-operative relationship between the natural world and the manmade, incorporating thoughtful spaces for wildness to flourish.
Reinforced: REGENERATION was Anna Cebular's clay project about the importance of green spaces to city life. Protecting nature and rewilding our environments is key to preserving and strengthening our natural spaces. Anna's project invited people to get hands on with clay and awaken their earthy side, adding their own tree to a miniature clay forest in the heart of the city centre.