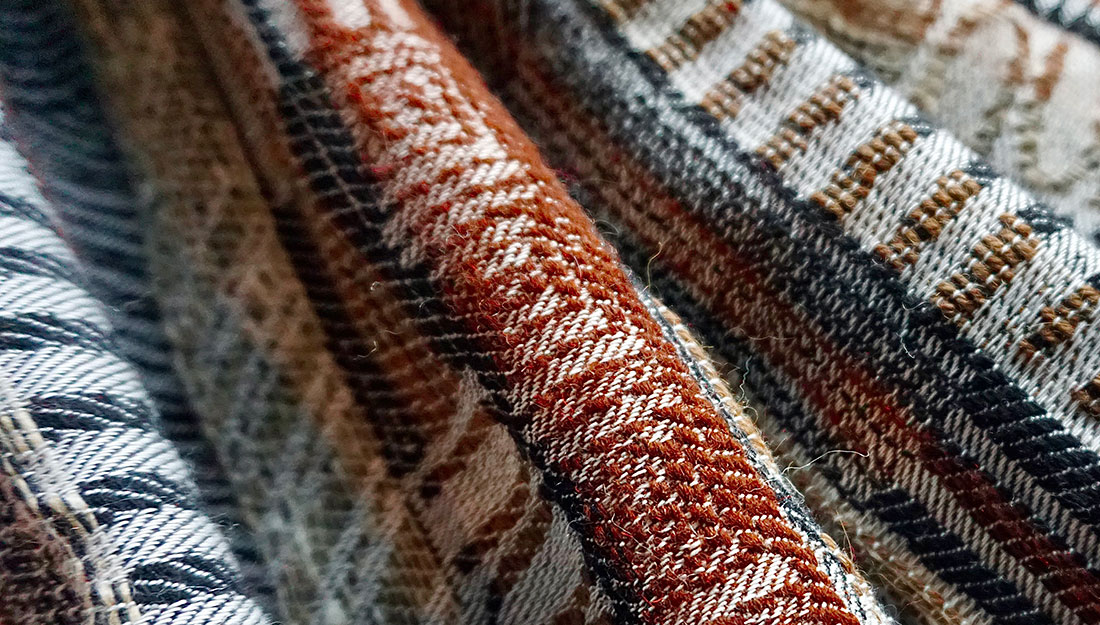 BA Textile Design
Birmingham City University
Andrea is a textile artist.
Andrea's woven and printed textile practice focuses on the textile traditions and wooden cut carvings distinct to specific provinces in her homeland, the Philippines. For her final major project, Balikbayan (meaning to return to one's country after a period away), Andrea produced a collection for interiors and furnishings consisting of ethnic patterns translated into woven jacquard, and printed fabrics created from lino-cuts. Evoking feelings of warmth and nostalgia, Andrea's pieces have a strong sense of place and origin, celebrating the craftsmanship and traditional making skills that are deeply embedded in Filipino culture.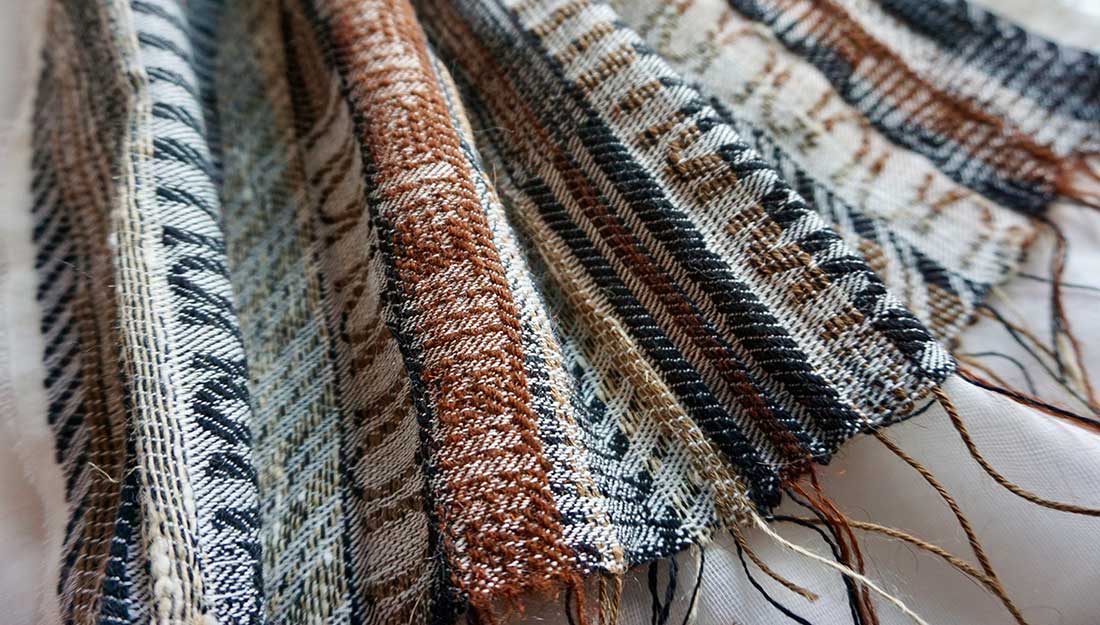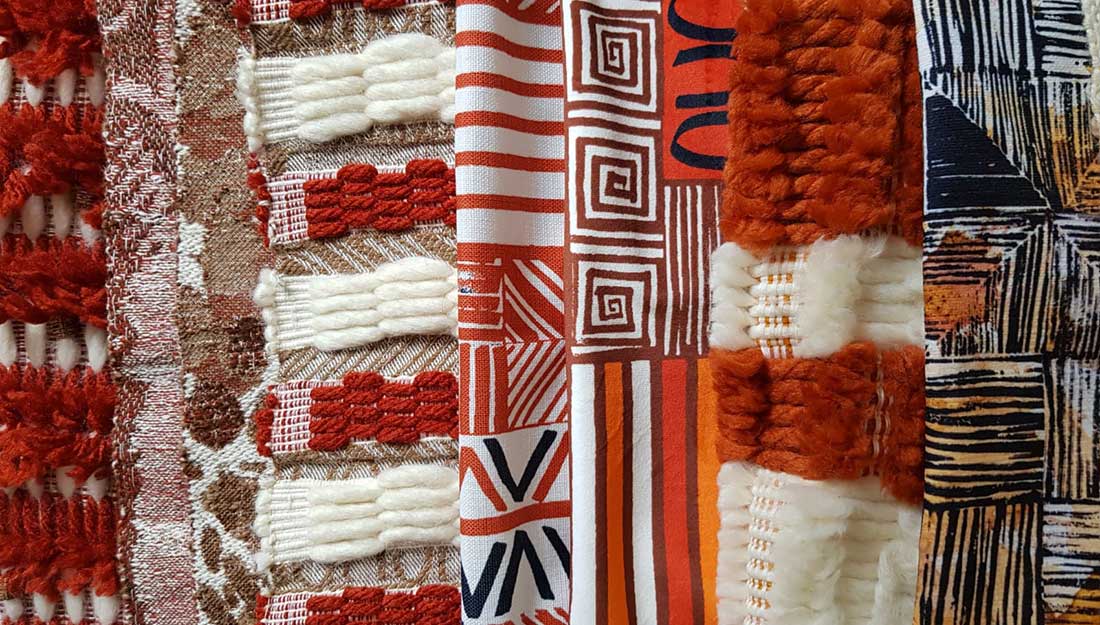 Balikbayan is a Filipino word that means 'to return to one's country after a period away', and for Andrea Gonzales, it captures the feeling of joy she experiences when she returns home. Celebrating Filipino craftsmanship and using symbols of comfort and protection, Andrea invited people to take part in her lino printing project, taking inspiration from the wood-cut prints famous in certain provinces of the Philippines.