Limited edition jewellery
A partnership between Craftspace and the Herbert Art Gallery & Museum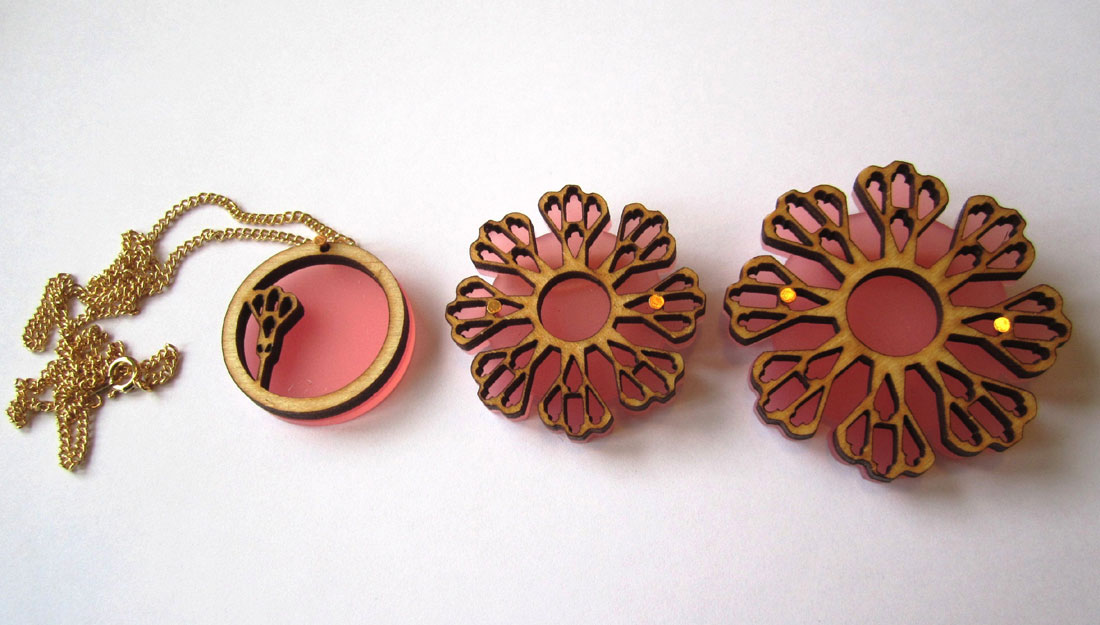 Necklace, small brooch and large brooch – pink collection (Photo: Craftspace)
Commission
The Herbert Museum & Art Gallery, Coventry
2013
More images of the jewellery range on
Flickr
.
Project information
To coincide with the Herbert Art Gallery & Museum's contemporary art exhibition Caught in the Crossfire: Artistic Responses to Conflict, Peace and Reconciliation, which was on show from 25 January to 7 July 2013, Shelanu created an exclusive range of 40 limited edition pieces inspired by Coventry as a city of peace and reconciliation.
After visiting the Herbert and Coventry, the members of Shelanu were struck by the ethos of the city to overcome war and conflict through building understanding and tolerance, encouraging people and communities to work together. As a group of refugee and migrant women, these ideals echoed the group's own ambitions and experiences:
"My favourite piece is the text in the Peace and Reconciliation gallery about a way to avoid future wars and live peacefully alongside former enemies because I have the same hope for Israel" – Kinneret, Shelanu member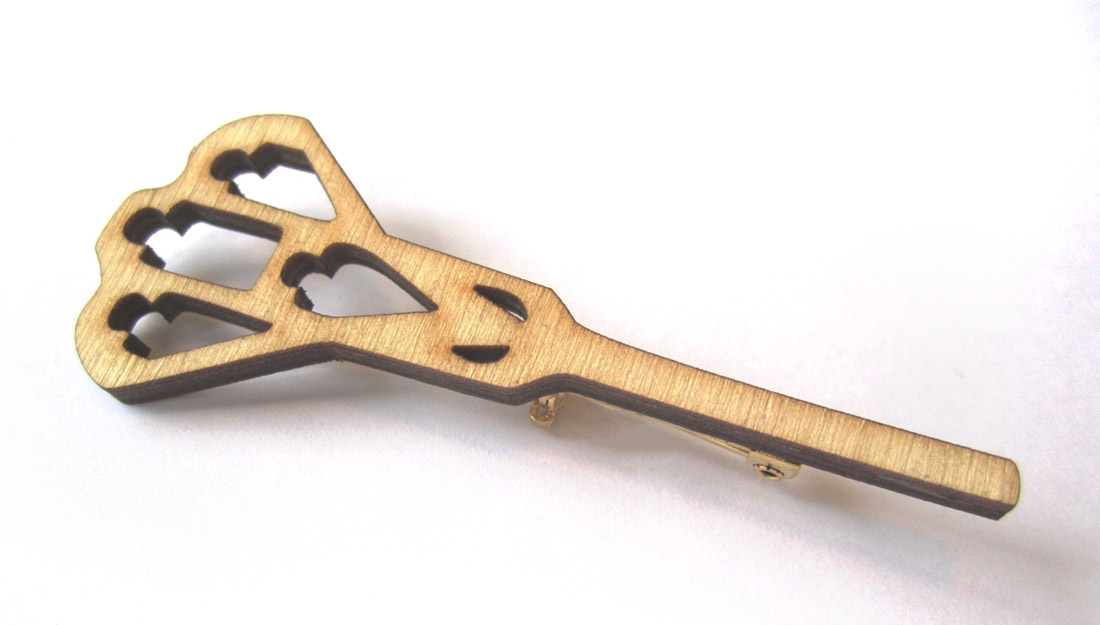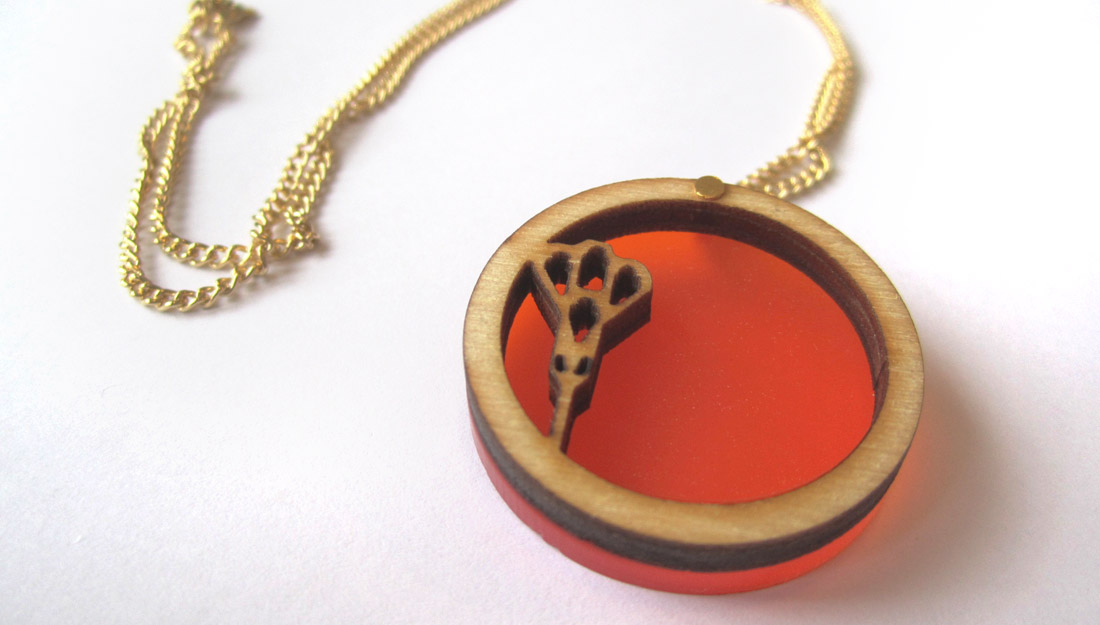 The commission
The group were moved by the ongoing work of Coventry Cathedral and its global role within the International Centre for Reconciliation and the Community of Cross, and the designs in wood take inspiration from the Cathedral's windows, referencing a bud to symbolise new life and hope.
The circular nature of some of the designs was an important inclusion to many of the women signifying the importance of remembering conflict to hopefully learn from the past.
The circle also symbolises global links, including Coventry's bond with 26 twin cities and the German Circle, a group created in Coventry following the Blitz to learn about the German culture together.
The colours chosen for the pieces are reminiscent of John Piper's 'Interior of Coventry Cathedral'. Painted by the official war artist, the work depicts the Cathedral ruins in stunning technicolour the morning after it was destroyed in an air raid on November 14th, 1940.
The pieces have been inspired by Coventry, designed by the collective, and laser cut and hand finished in Birmingham.  The development of this range was supported by Craftspace intern Saskia Van der Gucht.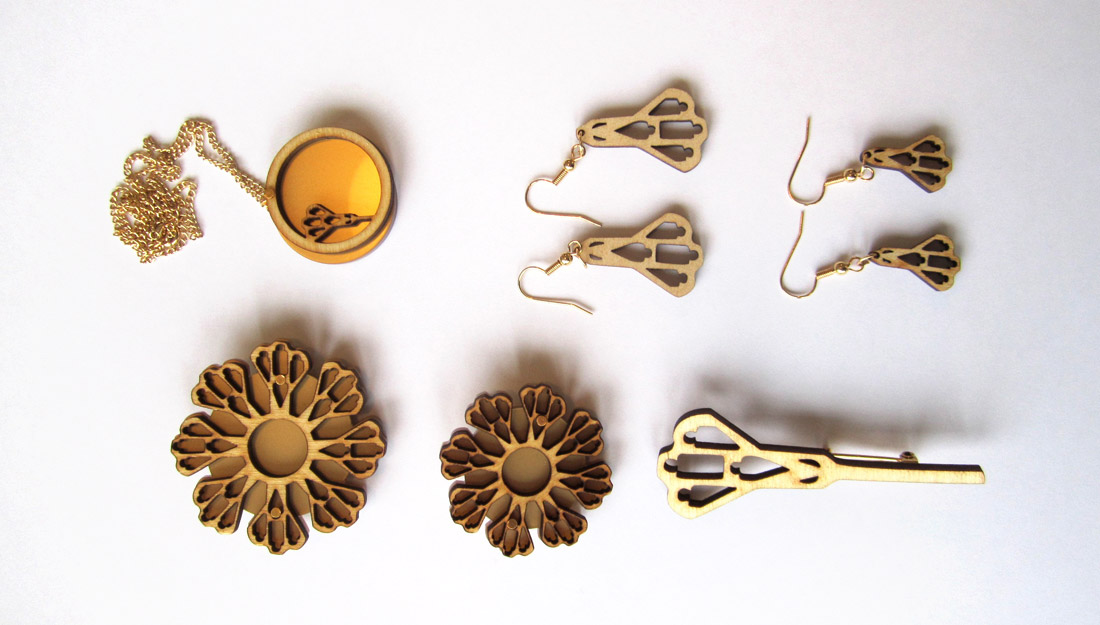 Caught in the Crossfire collection pieces in gold. (Photo: Craftspace)