Craft : Enterprise : Friendship
In partnership with Go Woman! Alliance, Women of Worth and Unity Hubb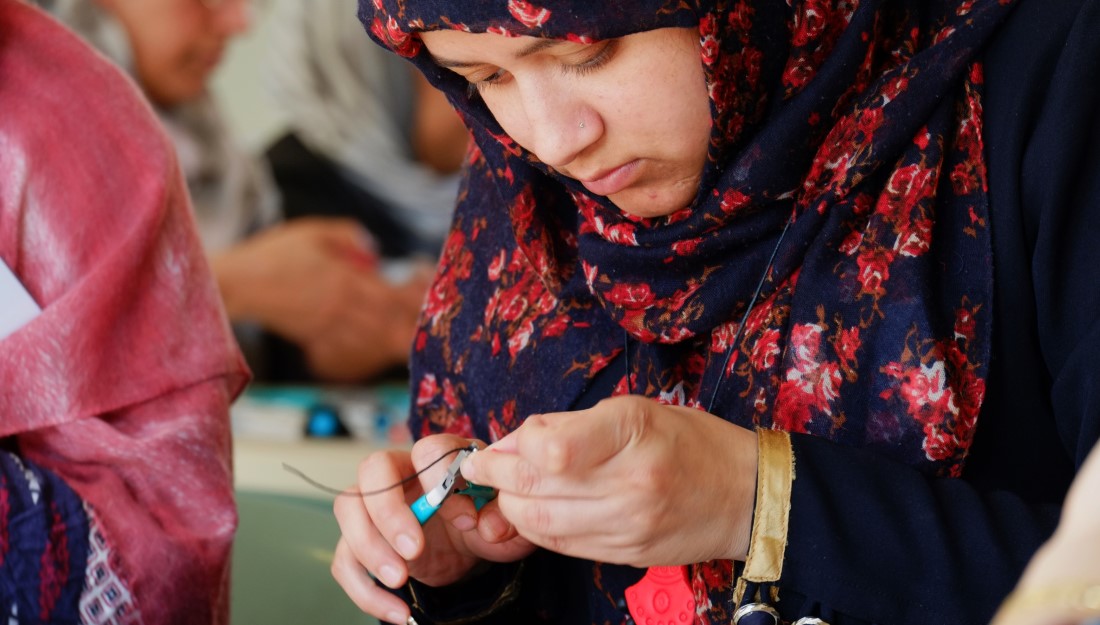 Community workshops led by Shelanu.
Community Project
Birmingham
2018-2021
I've never made jewellery before. I was surprised I could make a brooch so quickly!
Women's Maker Movement in Birmingham is a two year programme of craft and enterprise activities involving women facing economic and social challenges. Working with 90 women across three community organisations. Over a series of workshops women are making their own jewellery collection exploring identity and place. These creative workshops are led by Shelanu: Women's Craft Collective. They are also being introduced to basic business skills with inspiring talks from local enterprise start-ups. Enterprise awareness training will be delivered by iSE. A celebration event at the end of each series of workshops will showcase women's achievements and provide an opportunity for more people to be inspired. We have partnered with three community organisations  Go Woman! Alliance , Women of Worth  and Unity Hubb to host the first five cohorts of women. Participant places within each cohort have also been offered to Hope Projects Birmingham (who support people refused asylum).
Impact
The outcomes we aim to achieve are an improved sense of health and well-being, reduced isolation, social cohesion and learning. We also hope to build networks and clusters with an interest in pursuing opportunities for self-employment, collaboration and social enterprise.
Funding
Women's Maker Movement is funded by the Women and Girls Fund through the Heart of England Community Foundation.
Craft Expertise research project
The Women's Maker Movement sessions have been part of a research project with Birmingham City University, 'Craft Expertise' which is led by Dr Karen Patel. The project, in collaboration with Crafts Council UK, aims to support greater diversity in the UK craft sector. The following is an excerpt from Karen's blog which documents her work:
'On the other hand, the women I have been interviewing who took part in a jewellery making course were predominantly migrants from Bangladesh or Pakistan, who live in Birmingham. They fundamentally think of craft as an important practice for wellbeing, mental health and socialising, as well as a useful skill. The free courses enable them to see craft practice as a potential way to make money from small scale enterprise. Primarily for them, craft is a practical skill akin to cooking and cleaning, but with much more potential for self-fulfilment. In this sense the cultural perceptions of craft come into play, whereby the domestic connotations of certain crafts mean that they are not commonly seen as a suitable career choice, as discussed in my report from the previous project.'
Karen's research project has also produced the Maker Stories podcast series, which features inspirational craftswomen talking about their experiences in craft. For more information about the project and to listen to the podcasts, visit the blog: https://craftexpertise.com.