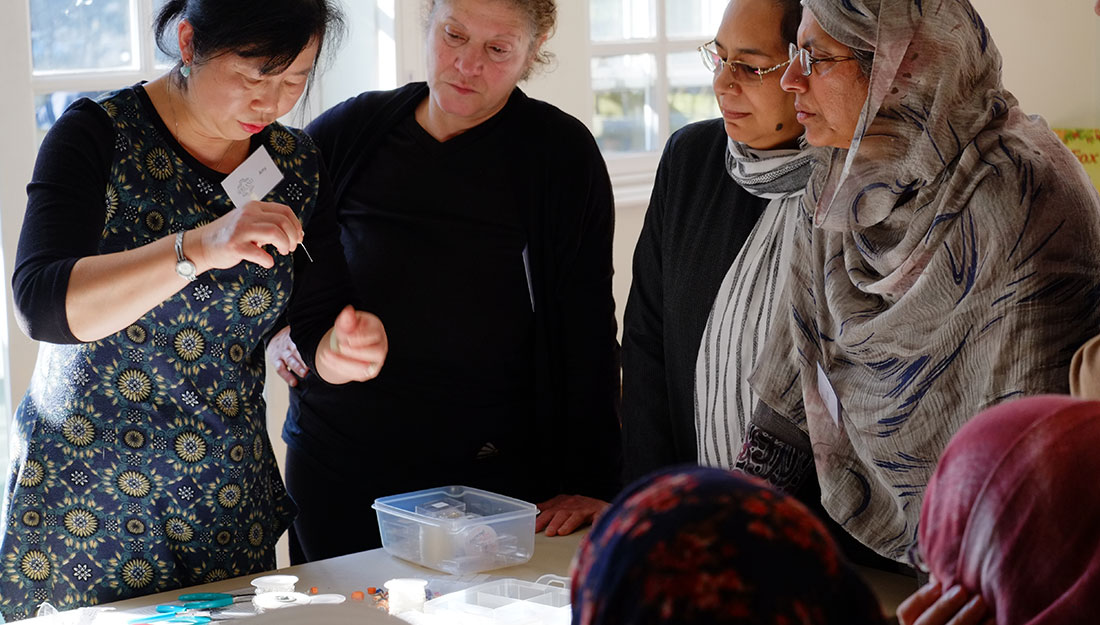 Shelanu is funded by grants from trusts and foundations, private donations and income from sales of their work and services. We are currently looking for sources of future funding to make sure that we can continue to benefit the community and develop the group into a self-sustaining social enterprise. Please contact us if you would like to support this project as a partner or financially.
Shelanu – which means belonging to us – is a developing social enterprise, supported by Craftspace, of migrant and refugee women producing high quality craft objects inspired by their new home, the city of Birmingham and their experiences of migration.
Work with us
Shelanu is always looking for clients for workshops and bespoke commissions. We are also keen to talk to potential partners, sponsors, donors, volunteers and mentors.
If you are interested in any of these activities or would like to join Shelanu please contact: [email protected]
Impact
Craftspace provides opportunities for Shelanu members to work alongside and shadow professional artists and other creative professionals, to build creative, social and business skills to improve their employability and confidence.
The aim of the Collective is to assist other migrant and refugee women to become more aspirational through creative development. This supports their integration into local communities which can profit from the rich diversity of the women's experience.
It is our intention that the craft social enterprise will become increasingly self-sustaining, less dependent on grant assistance, using the enterprise's surplus to expand and develop the services provided to and by the women within local and national communities.  This complements Craftspace's ethos of assisting the Shelanu members to become more aspirational, ensuring that the creative and holistic development of the women is the core of all future policy planning.