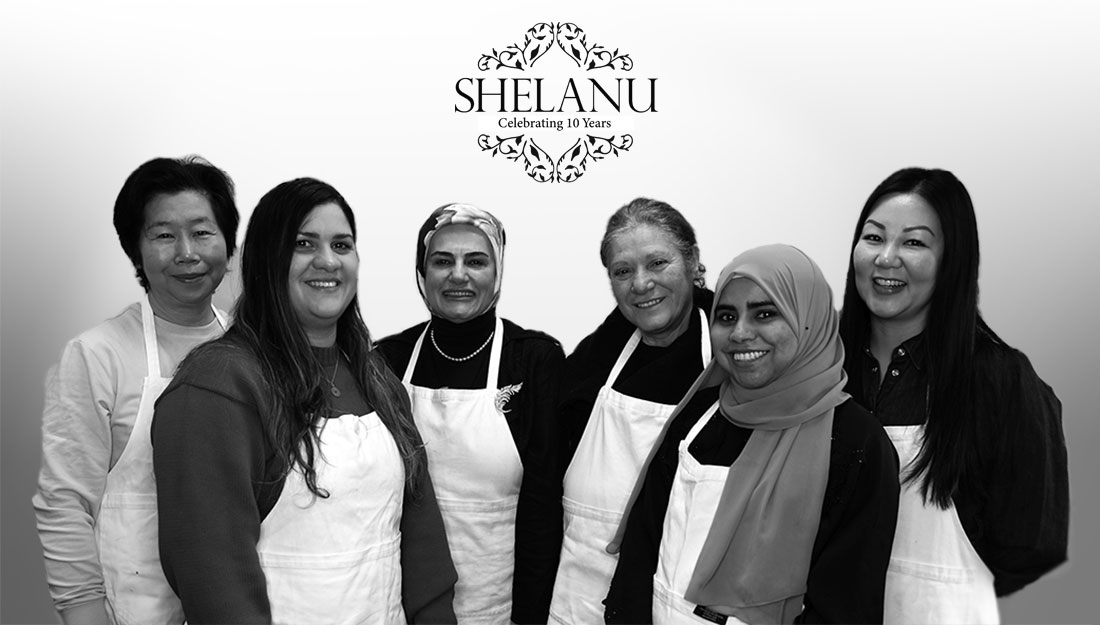 Micro and social enterprises play an important role in providing a supported and safe means for women to contribute economically to the creative industries.
These alternative models which balance welfare and skills development, result in bringing innovative and imaginative new products to the marketplace infused with rich stories, symbols and imagery. Alongside this, we believe that craft skills nurture people and making together fosters a sense of community, along with confidence to try new things.
To celebrate the launch of the Belonging to Us exhibition, here we highlight other organisations which support women's enterprise through craft.
Flourish Jewellery Project, Edinburgh
Founded in 2021 by jewellery artists, Lisa Arnott, Jessica Howarth and Carly Wilson, Flourish was created in response to the pandemic. Their aim is to enable women from hard-to-reach communities to access high quality jewellery training.
Participants experience positive change, which contributes to better health and wellbeing, alongside improved social and economic outcomes for themselves and their communities.
Flourish's Glow programme enables women recovering from trauma, domestic abuse, drug and alcohol addiction to discover their creativity through making. The women attend intensive weekly sessions. Being part of the project has provided space for the women to dare to dream and have a moment in their week where their creativity is realised.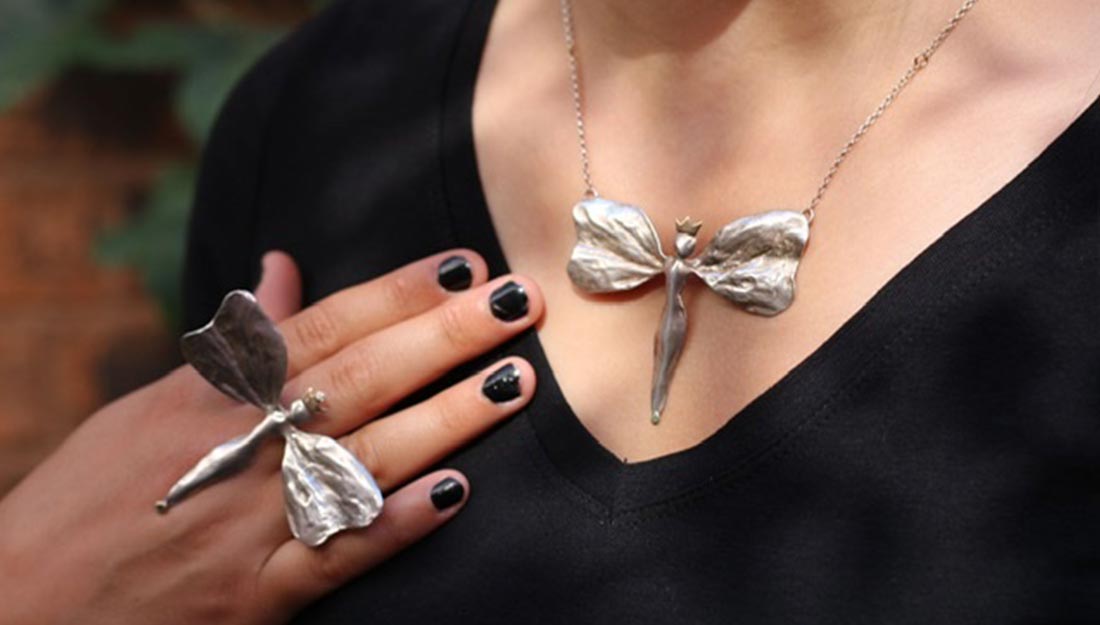 Norma-Jean-Banton, But-I-Fly. Photo: Tinaye Makuyana
MasterPeace Academy, Birmingham
Established in the Jewellery Quarter, MasterPeace Academy is a CIC, launched by jeweller Norma Banton in 2021. The academy enables access to the British Jewellery trade for those who might otherwise face barriers to entry.
Receiving referrals from the job centre, it champions diversity, equity and inclusion. Over 30 mainly young people have benefitted from their accredited practical skills training programme and the majority have been placed in local employment in the jewellery trade.
Love Welcomes, London
Launched in 2017, in response to the refugee crisis in Greece, Love Welcomes helps refugee women begin to stitch their lives back together. They provided salaried work for women making products from upcycled lifejackets and blankets washed up on the beaches.
Due to changes in Greek law Love Welcomes left the camps two years ago. They started a workshop in London employing 20 refugee women. Today they work in multiple locations supporting refugees in camps and those who have been resettled. The women continue to upcycle materials into beautiful, handmade home products that they sell all over the world.
Shelanu
Our own project, Shelanu, which means 'belonging to us', is a collective of migrant and refugee women based in Birmingham. Members work with Craftspace to develop their craft skills, confidence and wellbeing through social enterprise.
Supported by artists and professional makers from across the country, they develop creative and business skills through making, designing and creating meaningful jewellery collections. They present and sell their work at galleries, fairs, exhibitions and online. A range of activities help members to develop new skills (including craft, improving English and business skills), increase confidence, combat isolation, challenge preconceptions and support integration.
In April 2023 they celebrate 10 years with an exhibition at the School of Jewellery in Birmingham called 'Belonging to Us'. Visit the exhibition to see work by Shelanu and eight other organisations including The Flourish Jewellery Project, MasterPeace Academy and Love Welcomes.