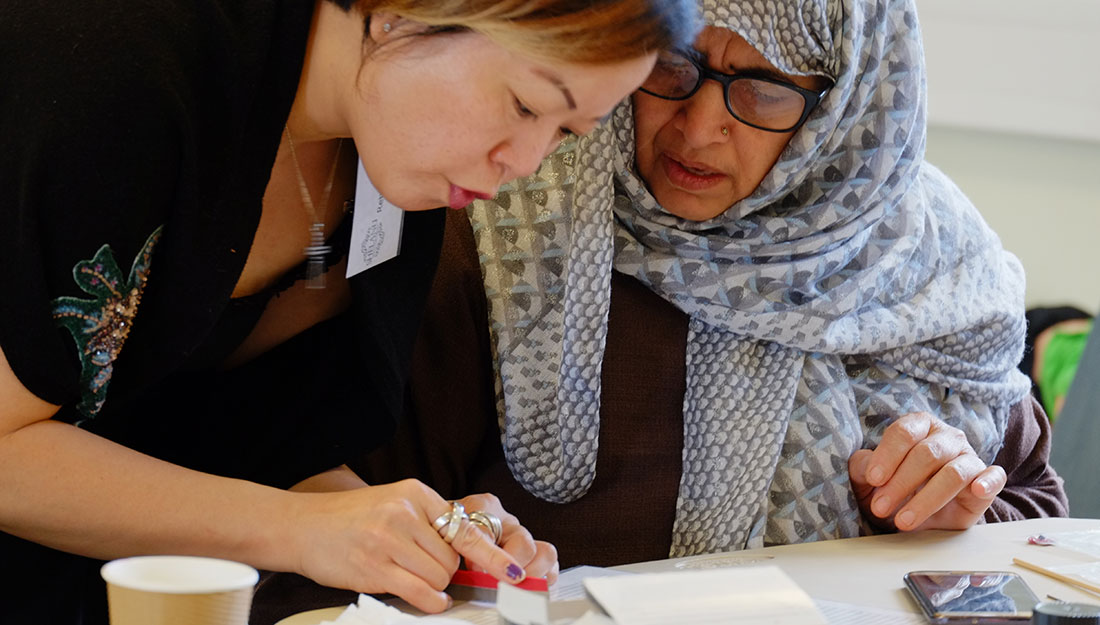 Enjoy weekly sessions, learn new skills and make new friends.
Shelanu is a group of women who have all moved to Birmingham from around the world. They meet once or twice a week in Birmingham city centre to do activities including jewellery making. They also run creative community workshops with many different groups.
Who can join?
Anyone living in Birmingham who has migrated here or is a refugee or asylum seeker. You don't need any experience or knowledge of craft to join just your energy and enthuiasm.
How much does it cost?
It is free to come along to the sessions. All equipment and materials are provided free of charge and there is also some financial support for members to attend sessions. The money made from sales of their work goes back to Shelanu for training, member's travel, materials and running costs.
How to join
Shelanu is a developing social enterprise, supported by Craftspace.  Phone Emma Daker on 0121 608 6668 or email [email protected].
It's a place to learn and try new skills, a place that I can feel connected and free to try new ideas and express my artistic side… It's a positive way to contribute and find your place in a new place.