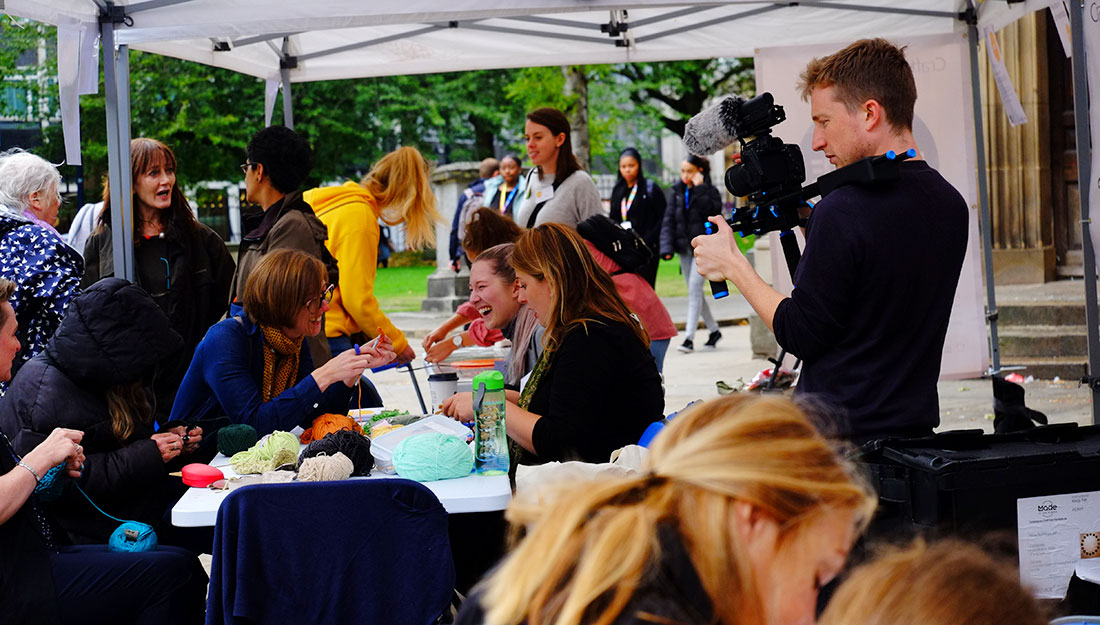 "I am proud and privileged to be in a position to promote the ingenuity of artists and craftspeople as well as devising initiatives that enable diverse people of all ages to engage, collaborate and explore their creativity and personal development through making. Craft is not just a commodity. I believe the crafts also have an important role to play in building social and cultural capital as well as strengthening and revitalising communities." Deirdre Figueiredo MBE
Team
Management and governance
Craftspace operates with a small experienced team of six permanent roles led by the Director Deirdre Figueiredo, MBE.
The Board is led by our Chair, Matthew Rhodes, and currently has six other members. These are non-executive voluntary roles. The board plays an essential role in ensuring good governance whilst supporting advocacy, fundraising and development of the organisation's strategic and business plans.
We are recruiting! We are currently seeking expressions of interest from new board members.
The Craftspace team:
Director, Deirdre Figueiredo
Deirdre is the Director of Craftspace.
Operations and Development Manager, Emma Larkinson (part time)
Emma manages fundraising, development and operations.
Exhibitions and Projects Development Manager, Emma Daker (full time)
Emma is project manager for many of our current projects including, We Are Commoners, Women's Maker Movement and Shelanu.
Learning and Engagement Manager, Katy Sadler (part time)
Katy leads on our annual In:Site Festival and works alongside Deirdre Buckley on our other learning and education projects.
Learning and Engagement Manager, Deirdre Buckley (part time)
Deirdre works alongside Katy on learning and engagement projects and is currently leading on Making for Change.
Marketing, Lisa Falaschi (part time)
Lisa manages Craftspace's websites and digital marketing, press relations, mailing lists and much of the print and branding.
Administrative Assistant, Simona Matuozzo (part time)
Simona assists with operations, programming and marketing.
Interns and Volunteers:
Recent placements
"It was an experience that really helped shape the way I think and what I'd like to achieve as an individual and in my career; in the way I treat other people, so thank you for that!"
Alexandria, University of Birmingham placement (Professional Skills Development Module, Department of Classics, Ancient History and Archaeology)  working with Shelanu.
Lorna Carter, Work Placement Student for 4600 Gifts
Charlotte Blazier, Work Placement Student for 4600 Gifts
Alisha Khan, Work Placement Student for 4600 Gifts
Sheena Lone, Volunteer for 4600 Gifts
Vaishali Verma, Volunteer for 4600 Gifts
Sarah Mahi, Volunteer for for 4600 Gifts