4600 Gifts was an invitation to the people of Birmingham and the West Midlands to join in welcoming athletes to the Birmingham 2022 Commonwealth Games. Together we made 4600 hand-embellished gifts, upcycling locally-sourced materials into messages of welcome, made with love in Brum.
Workshops took place around the city in which we turned a simple blank gift template into a one-off, beautiful object that will be treasured forever by our visitors from the Commonwealth.
Crafters didn't need any experience or know-how to take part; we provided everything needed to wrap, knot and stitch. The finished gifts and personal messages were presented to a competing athlete when they arrived for the Commonwealth Games in Birmingham 2022. Each gift carried a message of welcome from one hand to another, marking a special moment in time for Birmingham.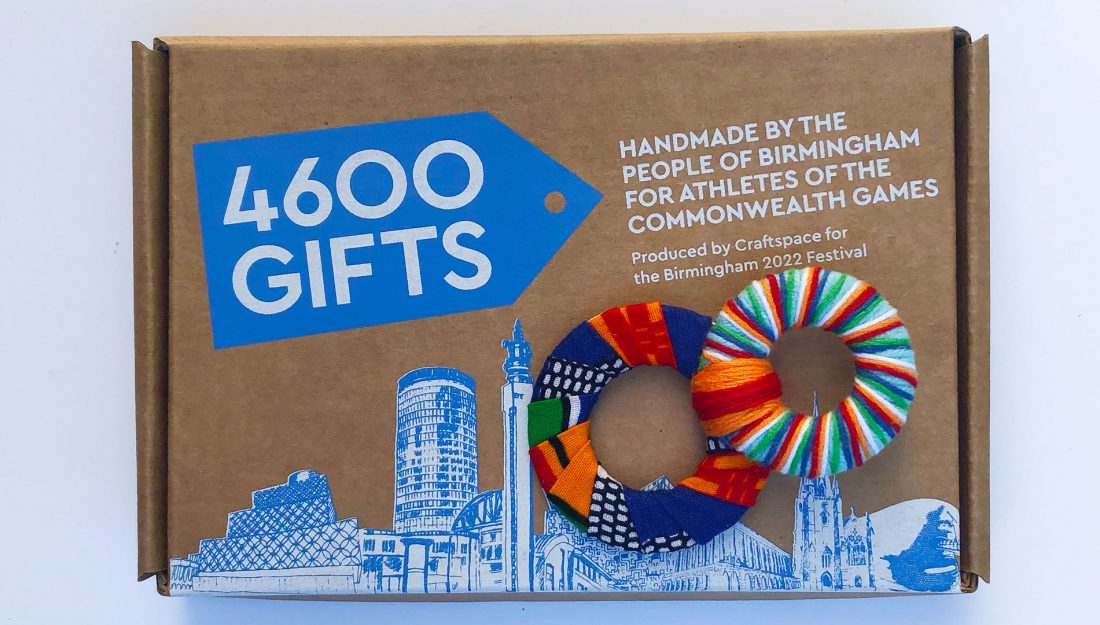 About The Gifts
The gifts were made from metal washers which we upcycled by wrapping, stitching and knotting with yarn.  Our materials were sourced locally with resourcefulness in mind.  Our artistic team developed the gifts so that those with minimum craft skills could have a go – and those who were more experienced could embellish their gifts and show off their skills.
The colourful yarns, sourced from the Scrapstore, were chosen to reflect the flags of the Commonwealth nations and territories.
Thank you to Stephens Gaskets for supporting the project as our local supplier of metal washers.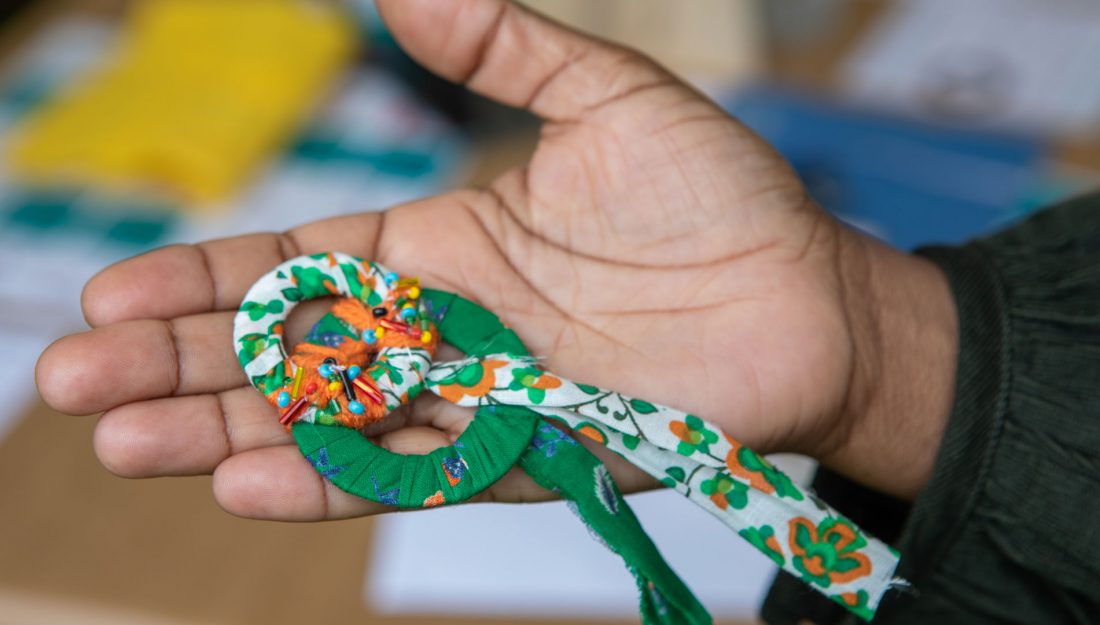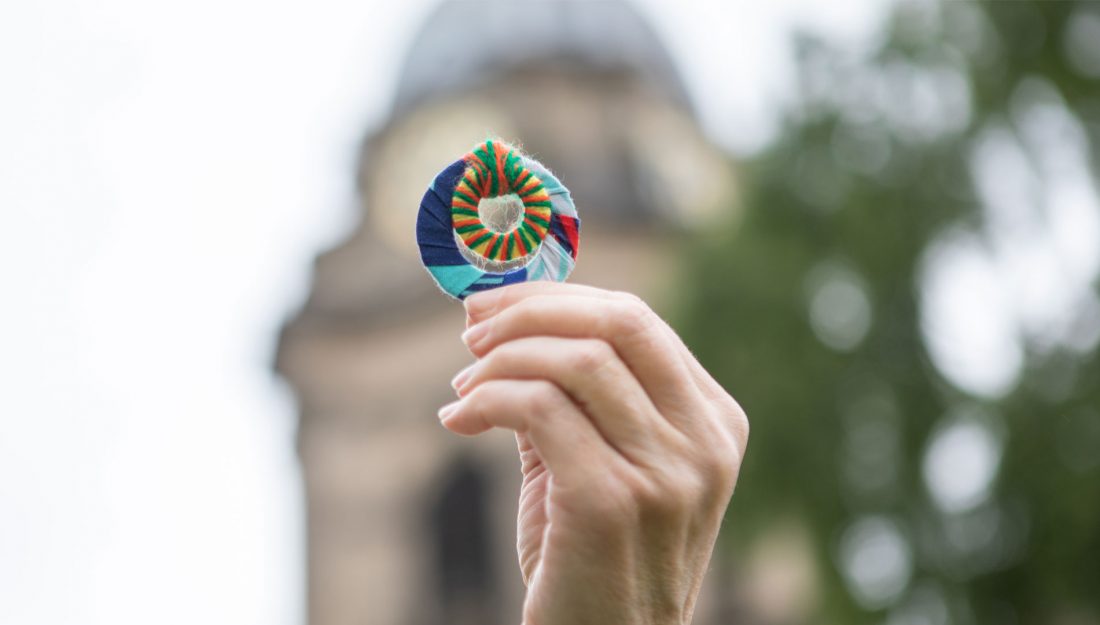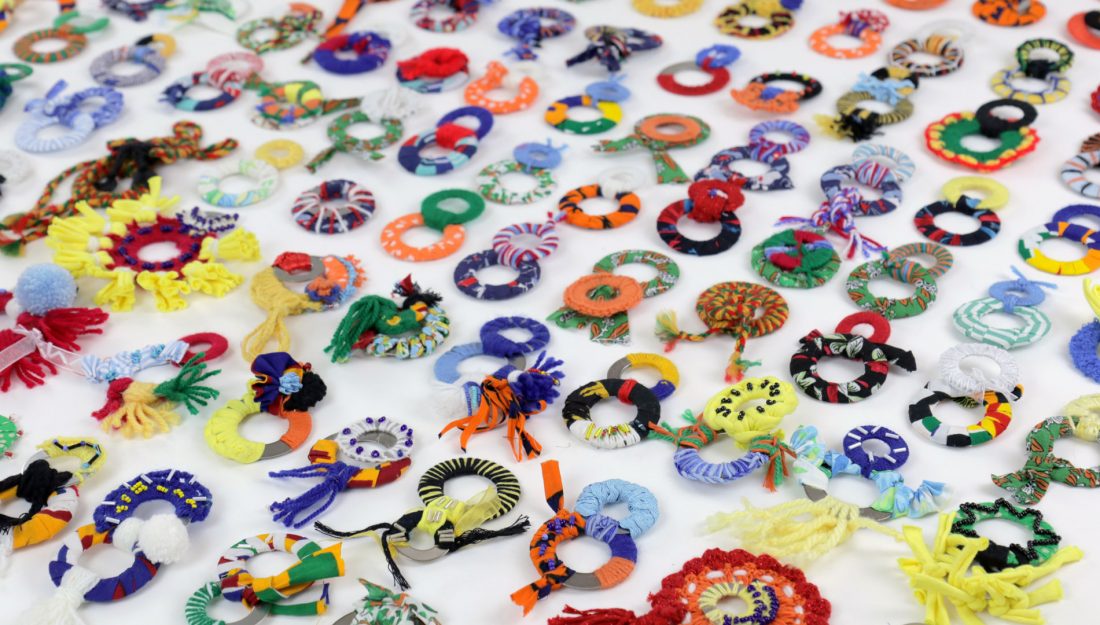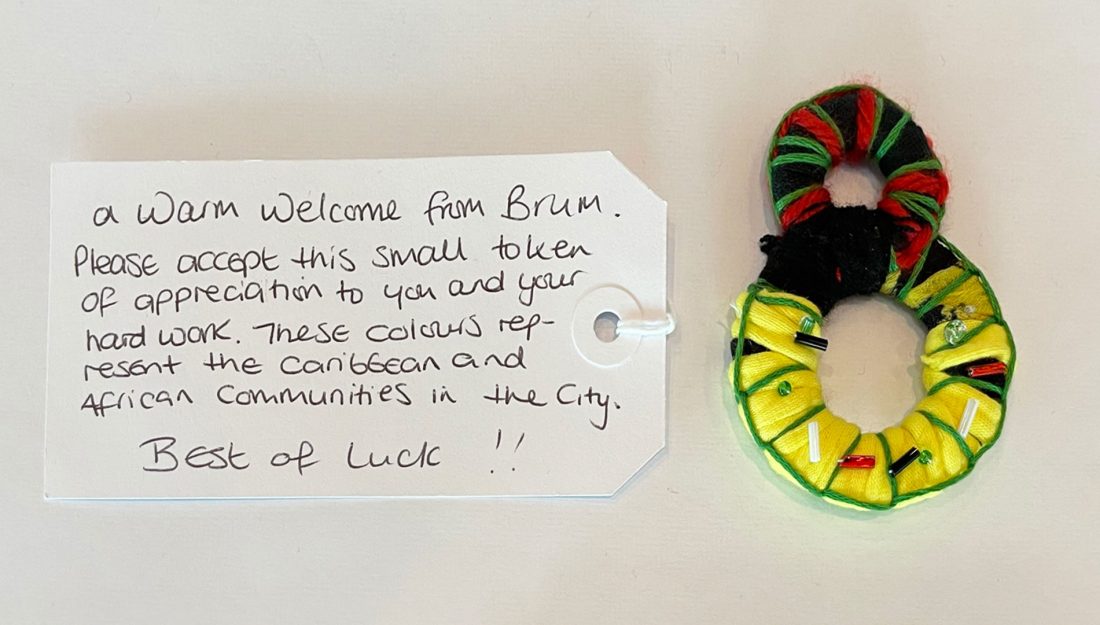 Birmingham 2022 Festival presents 4600 Gifts.
Produced by Craftspace with generous support from Arts Council England and The National Lottery Heritage Fund.