Emilie Taylor Responds to Donyatt Pottery
Co-commissioned by Craftspace, Somerset Art Works and South West Heritage Trust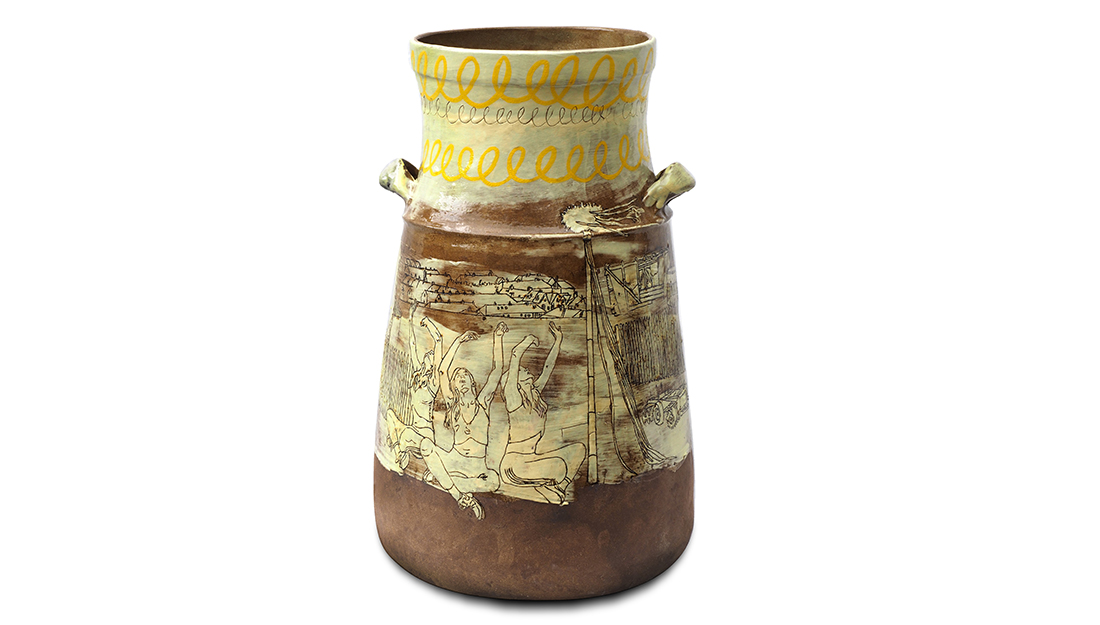 New ceramics by Emilie Taylor
An exhibition of new work by ceramicist Emilie Taylor inspired by the historic Donyatt slipware pottery collections at the Somerset Rural Life Museum which also features work made with local schools.
Artist in Residence
Over the summer Emilie has been Artist in Residence at Somerset Rural Life Museum. She spent time re-interpreting the historic collections and also worked with community and school groups. Some of the work produced is also on display.
Emilie uses traditional slipware to interpret and represent post-industrial landscapes and the spaces that sit between the urban and the rural. She is interested in the vessel as a metaphor for how we seek to contain communities and community rituals within British society. She uses this approach in relation to contemporary issues around food production and distribution, wealth and poverty. She also draws on pre-Christian rituals, once common in parts of Somerset, that symbolize the end of the harvest. (Read more on the South West Heritage Trust website.)
Working together
The project was co-commissioned by Somerset Art Works, South West Heritage Trust and Craftspace, and supported by Arts Council England funding. The school's engagement work was made possible by Department of Education funding distributed through Arts Council England.