Disabled artist and drag king Lady Kitt undertook a digital residency commissioned by Craftspace in partnership with The Civic in Barnsley. They collaborated online and in-person with LGBTQIA+ community groups and individuals in Barnsley, Newcastle and Birmingham to make fabulous costumes, props and make-up from natural and recycled materials.
The resulting digital exhibition and toolkit celebrates drag crafts and is for everyone to use as part of an #EcoDragChallenge
We are Commoners
This project is part of We are Commoners, an exhibition which invites you to become or recognise yourself as a 'commoner'. Featuring UK and international artists, the projects exhibited in this exhibition represent ideas and resources to inspire acts of commoning.
This project explores drag as contemporary folk art and is inspired by the collaborative crafting that takes place within drag "houses" and chosen or "logical" families* (*as described by author Armistead Maupin).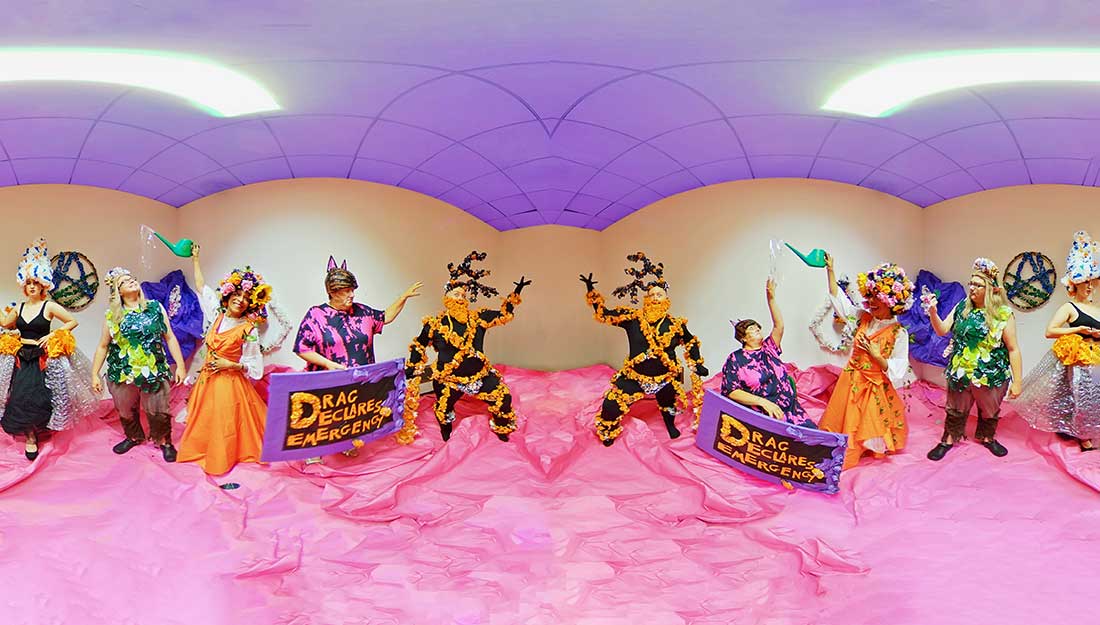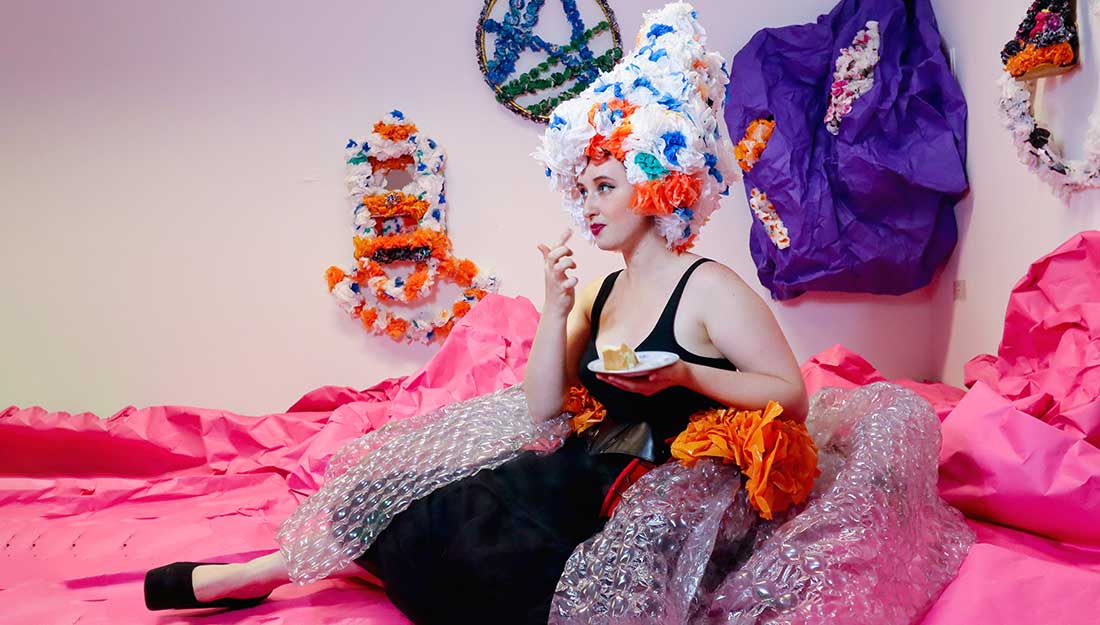 Images: A screen grab of the digital space. Claude.dine Van Trisse, Let Me Eat Cake, Photo: Art Matters Now, Sarah Li & Lady Kitt