Celebration event
Online
December 2020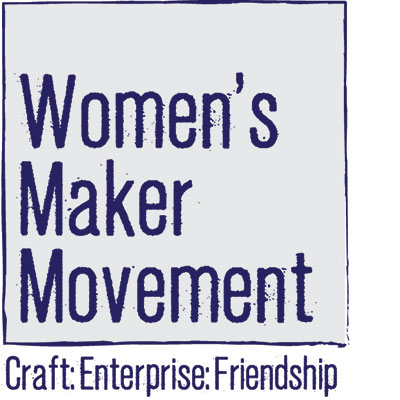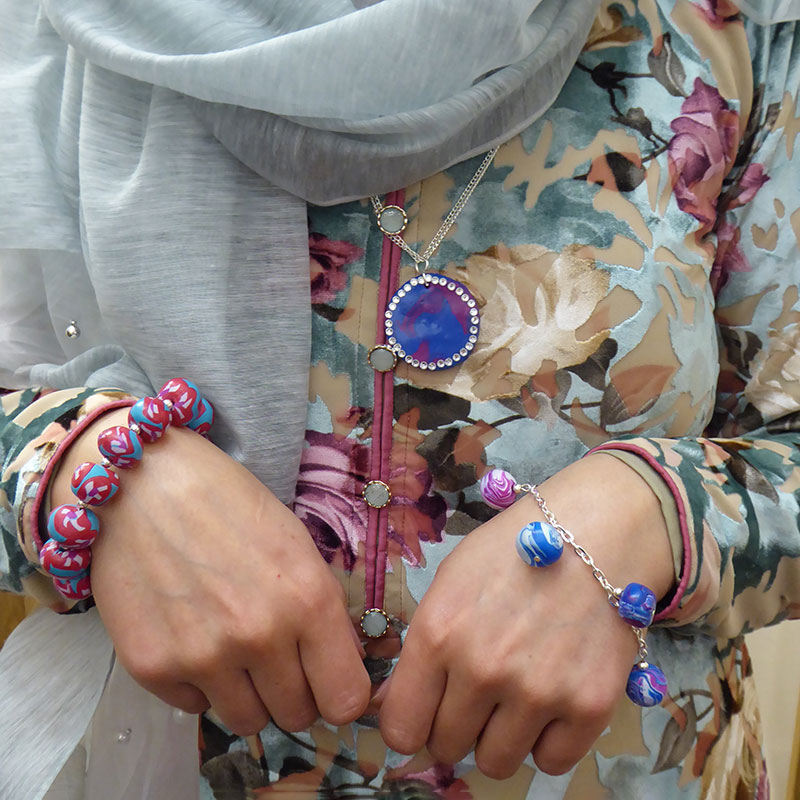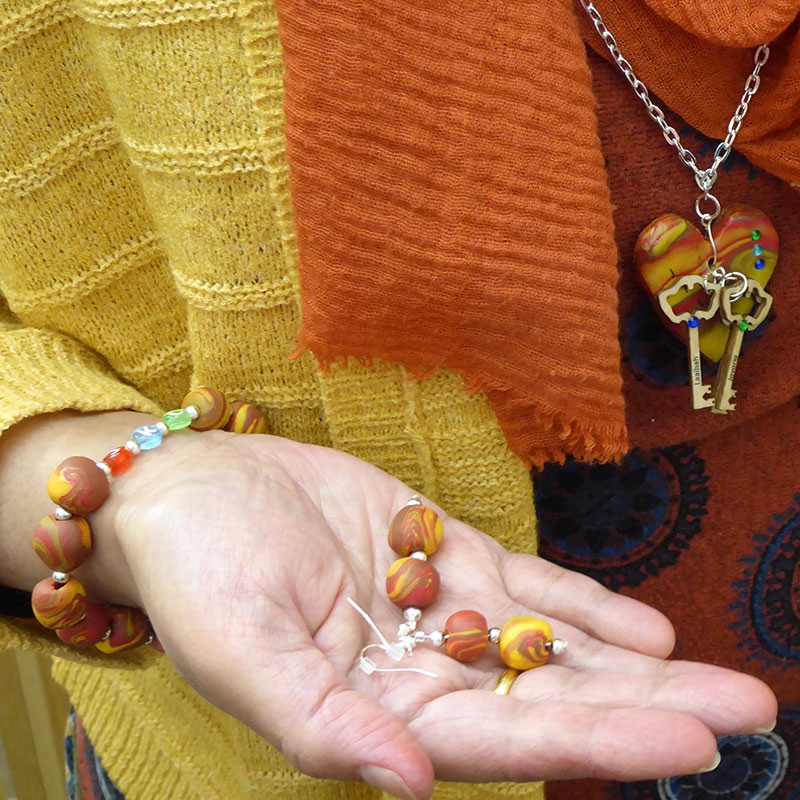 This display showcases jewellery made by women at Unity Hubb in Birmingham, who participated in a series of creative workshops led by Shelanu: Women's Craft Collective. Devised by Craftspace, Women's Maker Movement Birmingham is a two year programme of craft and enterprise activities involving women facing economic and social challenges.
Over 8 weeks, participants took part in the project, with a focus on making jewellery which reflects identity or place. They learnt a range of techniques in polymer clay which is versatile and can be baked in a domestic oven. The sessions began with a visit to Birmingham Museum and Art Gallery to explore ideas for pattern, texture, shape and form. The visit was also an opportunity to see how identity and place are represented through materials. Following 3 weeks of learning different techniques the women created their own collections, which they feel reflects their identity.
Due to the pandemic the project had to be halted, but a presentation from a woman who has set up her own creative enterprise and the business enterprise awareness workshop will be organised for the group as soon as possible.
The Women's Maker Movement project aims to support women to develop new skills and feel: inspired, more confident and less isolated with a greater sense of health and well-being. It also provides a stepping stone to further opportunities.
"It has been an inspiration to me during a difficult time in my life. And has made a huge difference to my mental well-being and confidence…please continue your life-changing workshop."
This project has been taking place across three community organisations including Go- Woman! Alliance, Women of Worth and Unity Hubb plus Hope Projects Birmingham (who support people refused asylum). We aim to build networks and hubs to develop opportunities for collaboration, social enterprise and leadership.
The creative workshops are led by Shelanu, a group of migrant and refugee women who work with Craftspace to produce high quality craft, which they sell.
Women's Maker Movement is funded by the Women and Girls Fund through the Heart of England Community Foundation.
Afshan
I have made my jewellery collection for my daughter; that's her name within the design.
I wanted to create a wooden effect because I had seen wooden jewellery that I loved in Blackpool and wanted to make my own.
Aisha
My collection is inspired by water, I like water art because I feel it is quite calming.
I began designing my pieces inspired by cherry blossom but my final collection has moved away from that. I changed my design according to what looked good.
Farzana
My collection represents me because the shapes and colours, whites and blues, are all things I like.
I love the two colours mixed together, it is beautiful how they compliment each other. White, in particular, works well to help the other colours to stand out.
Nahedah
My collection is inspired by my children, my son and two daughters; everything revolves around them.
I've used my favourite warm colours. They make me feel peaceful.
Nazeem
My collection is inspired by the seaside, blue oceans and skies. It's just so calm at the seaside.
I've chose to keep my collection plain and simple, using all the techniques I have learnt here.
Nazia
I've used turquoise because I like bright, attractive colours.
I used to make bead jewellery but I came on this course hoping to learn how to make my own. For my final collection, I wanted to make beads from different shapes and try cutting out within a shape.
Noreena
My collection takes me to a place of peace and tranquillity.
I've taken my inspiration from the beach, using different techniques to represent it. The beach is so calm. When you are feeling down, it's like an escape, it makes you feel better.
It feels like an achievement that my jewellery's handmade.
Rukhsana
My collection is inspired by my daughter, I've made it for her. She loves stars, butterflies and bright colours.
She feels proud, especially when I make something for her.
Shamim
The colours I have chosen to use in my collection are soft and warm, like my personality. That's why they're bright, not dull. The yellow brings out the red.
I've always liked stars so I knew my collection would contain this shape.
Sue
My son has inspired my final collection. I have used his image and name to transfer onto my pieces.
I have never had anything personalised with his name and this course made me think, "I could do that".
Over the first 3 weeks of the programme, Shelanu introduced the participants to 3 making and decoration techniques in polymer clay. Each week they also taught them how to make different jewellery items: brooches, earrings and bracelets, pendants. Then the participants had 3 weeks to make their own collections.
Transfer Printing
Transfer printing is a process to decorate work with images or text. Participants had options of images from the Museum and Art Gallery visit, food, nature or Shelanu's designs to explore identity through making brooches.
Millefiori
Millefiori is from a glass technique where a number of different sized and coloured glass rods are fused together and cut into sections to form patterns.
Participants made bracelets and earrings with the floral technique using colours which represent them or a place they feel happy in.
Translucent Fimo
Translucent fimo can be used to embed other materials which can be seen through the polymer clay when it is baked. The group experimented with adding spices and colour.
At each session we discussed how the techniques could be used to represent identity or place in their final collections.