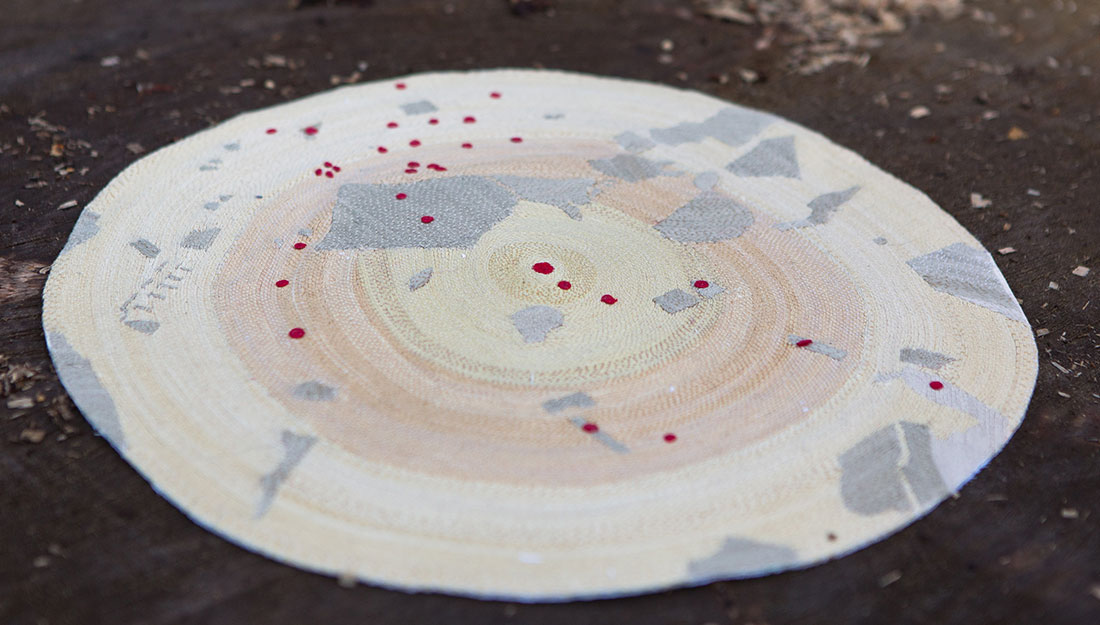 Deirdre Nelson, Guild Of Commoning. (Photo: Eoin Carey)
Nettle and cotton fabric, natural dyed eco cotton, hand dyed and embroidered.
For the exhibition Deirdre has created a 'Guild of Commoning' to celebrate the acts of commoning within 2km of her flat in Glasgow. The map identifies community led organisations that run on the exchange of skills or resources. The mapping starts with Deirdre's own tenement flats. During the first lockdown she was reminded how shared hallways, gardens and responsibilities resulted in regular acts of commoning. This included food and book sharing. At the heart of this invented guild is the belief that commoning is social. A thriving community relies on a shared understanding that we take care of each other. The pieces are embroidered using eco cotton dyed with plants foraged from Deirdre's local park using a couching technique found in gold work.
Have a go at Deirdre Nelson's making project.
Share your act of commoning by posting a picture of your project using #WeAreCommoners and tag us on instagram, twitter or facebook. If you prefer, you can email a picture to us at [email protected] and we can share it for you.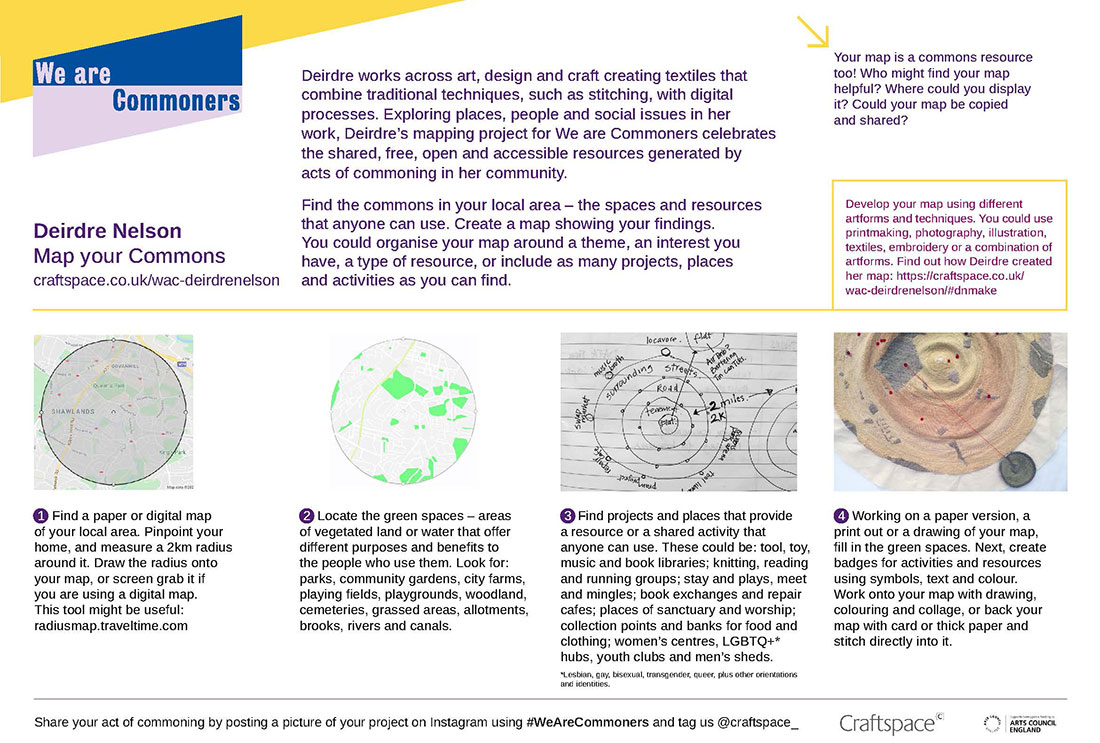 Click on the image to download the PDF instructions.
Watch the video below to see Rosanna take on the Map your Commons activity.
Links to the commoning projects being mapped by Deirdre
Deirdre Nelson, Guild Of Commoning Badges and eco cotton naturally died using locally foraged plants. (Photos: Eoin Carey)