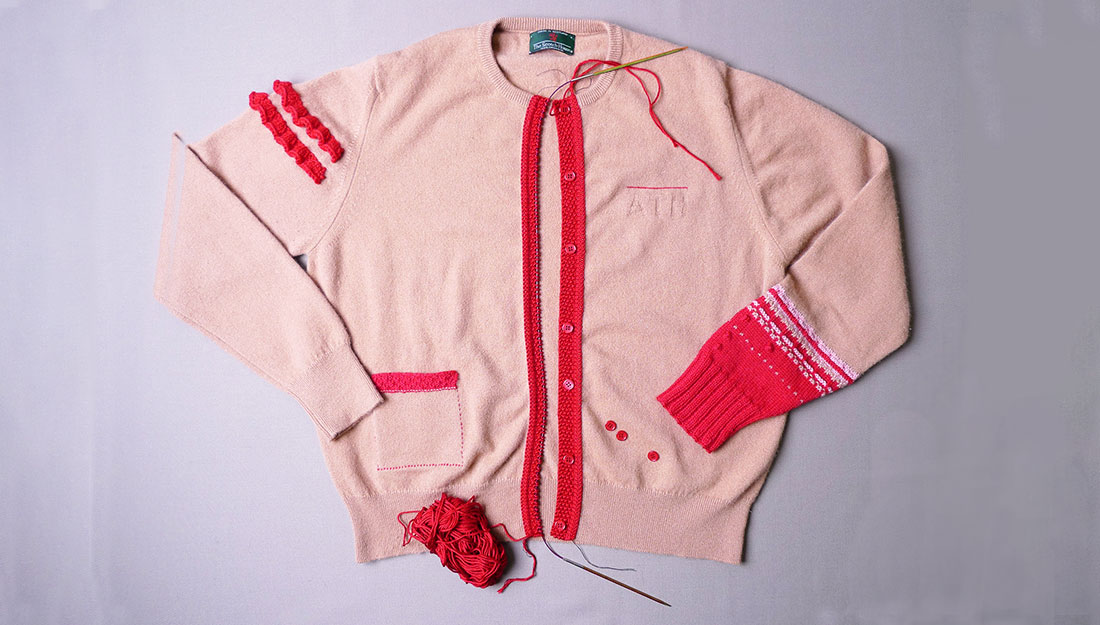 Amy Twigger Holroyd, Reknitting Sampler Garment. (Photo: Amy Twigger Holroyd)
In the exhibition Amy considers the idea of enclosure through fashion. She explores clothing as a shared community resource, rather than outputs of a privatised commercial system. The 'Reknit Revolution' project encourages hand knitters to use their skills to rework their knitwear, to rebel against the professionalisation, or enclosure, of fashion. Amy encourages us to see every stitch as a unit of possibility, ripe for change. The 'Reknit Sampler' showcases five treatments: stitch-hack, embellish, insert pocket and replace cuff.
Instructions for the reknit processes are available reknitrevolution.org
Celebrate the Blue Fashion Commons
Have a go at Amy Twigger Holroyd's making project .
Share your act of commoning by posting a picture of your project using #WeAreCommoners and tag us on instagram, twitter or facebook. If you prefer, you can email a picture to us at [email protected] and we can share it for you.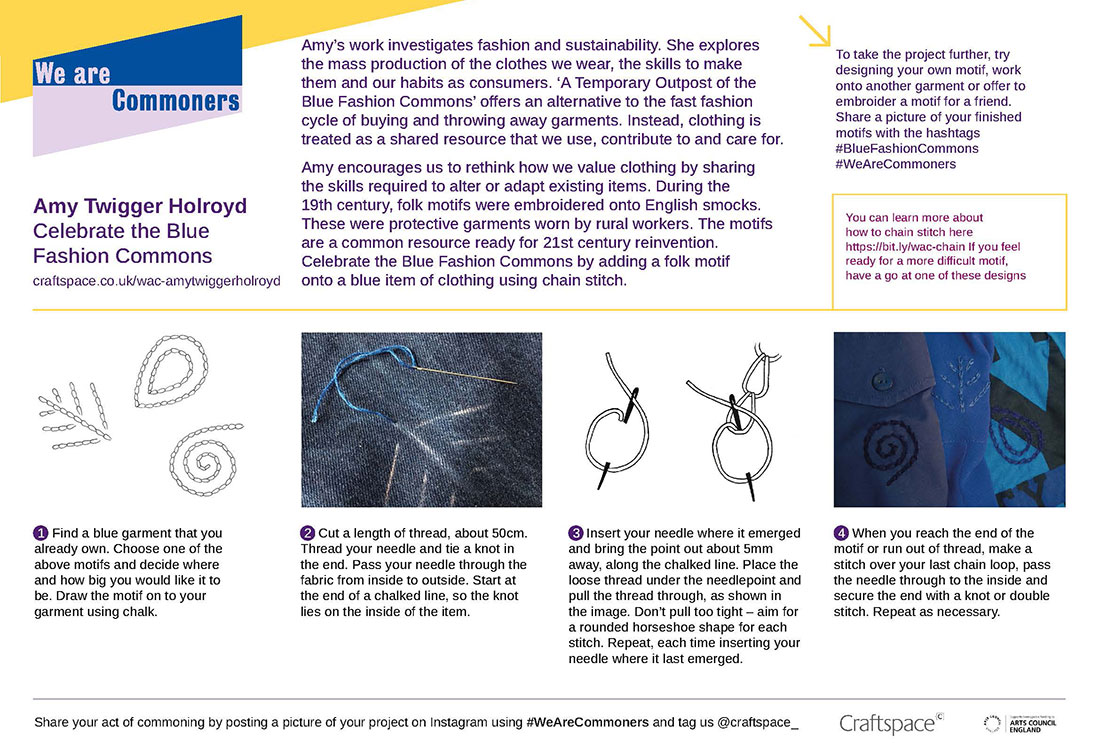 Click on the image to download the PDF instructions.
Examples of 19th century folk motifs
These 19th century decorative folk motifs on an English smock are featured in Amy's making project for We are Commoners, Celebrate the Blue Fashion Commons. Protective overgarments worn when working the land, smocks from different areas of the country show regional differences in terms of construction and embellishment. These vibrant folk designs can now be seen as a rich 'common' resource, ripe for 21st century reinvention.
Photos: Amy Twigger Holroyd