Working in partnership with MotherShip, Go Woman! Alliance and Billesley Ark to explore making and movement with families affected by lockdown.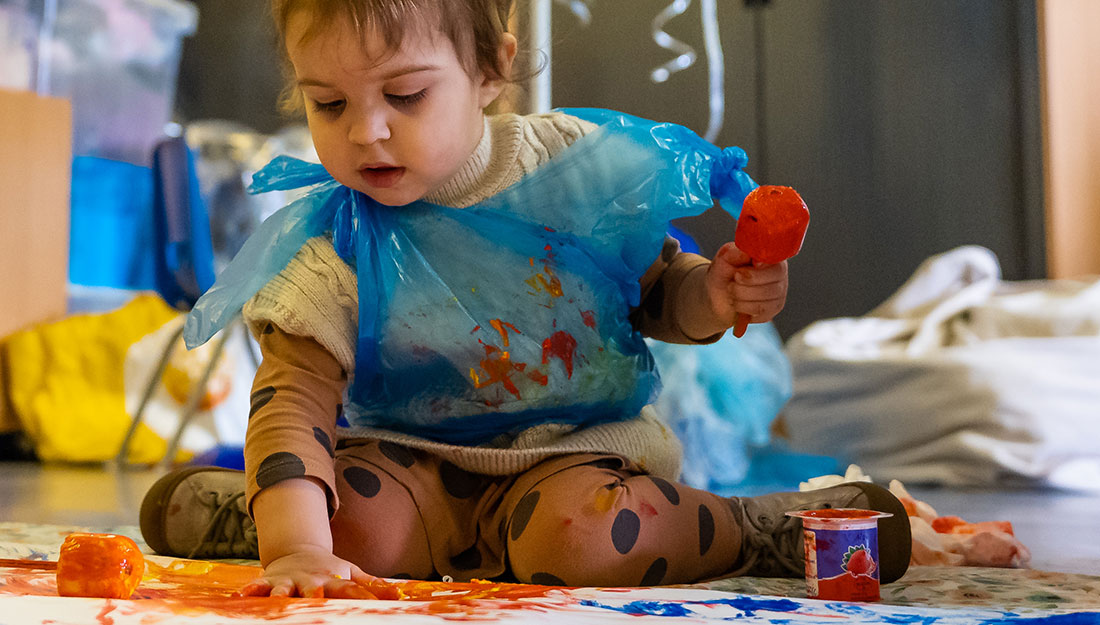 Community project / Birmingham / January – February 2022
Makers and Movers was a project for early year's children and their families. Delivered by two metal artists and a dance artist working collaboratively, they used open-ended play with materials and movement.
As we went into lockdown, families with young children faced new challenges. Parents told us about the challenges of isolation and anxiety for both themselves and their children:
"My child was 2 weeks old when we first went into lockdown. We spent the first year completely isolated and it was incredibly difficult. I was too anxious to leave the house for a very long time."

"I became housebound and never socialised. My child is reserved and nervous around people"
Over five weeks the artists used different themes as the starting point for activities: connection, strength, support, independence and celebration. They introduced new materials, techniques, processes and movement responses creating a safe space for open-ended child led play.
Cardboard boxes, textile strips, copper shim broom handles and tape formed part of a selection of materials families were given each week. The artists guided families to explore the materials and create their own narratives; swimming in a river, visiting a carwash and celebrating a birthday using both making and movement.
For some of the children this was the first activity session they had ever participated in. For many of the parents/carers it was a welcome chance to meet new people and socialise.
"My child has flourished at these sessions, it's been lovely watching him grow in confidence and build relationships. It has also been lovely to meet other mums."

"These sessions have helped my child grow confident, more sociable with adults and children her age.  She's become more vocal and enjoys getting messy now."
At the end of each session the artists gave families a simple material kit so that they could carry on the activity at home.  For some this was an opportunity to engage another family member in play and a chance to talk about what they had been doing.
Exploring movement and making
Movement worked naturally with making. Many of the materials had their own movement qualities and by introducing attaching and mark-making activities, the group created new spaces for interacting in. By using a broom handle and working with children to tie materials onto it, the artists created a curtain that could be travelled through.
"I thought the combination of making and movement worked really well. The movement added a whole extra dimension to the way we interacted with what we were making….it felt that with the extension of movement post-making the made piece was never 'complete' or 'finished', there was a continuation and it was left open ended" Hannah, Shadow artist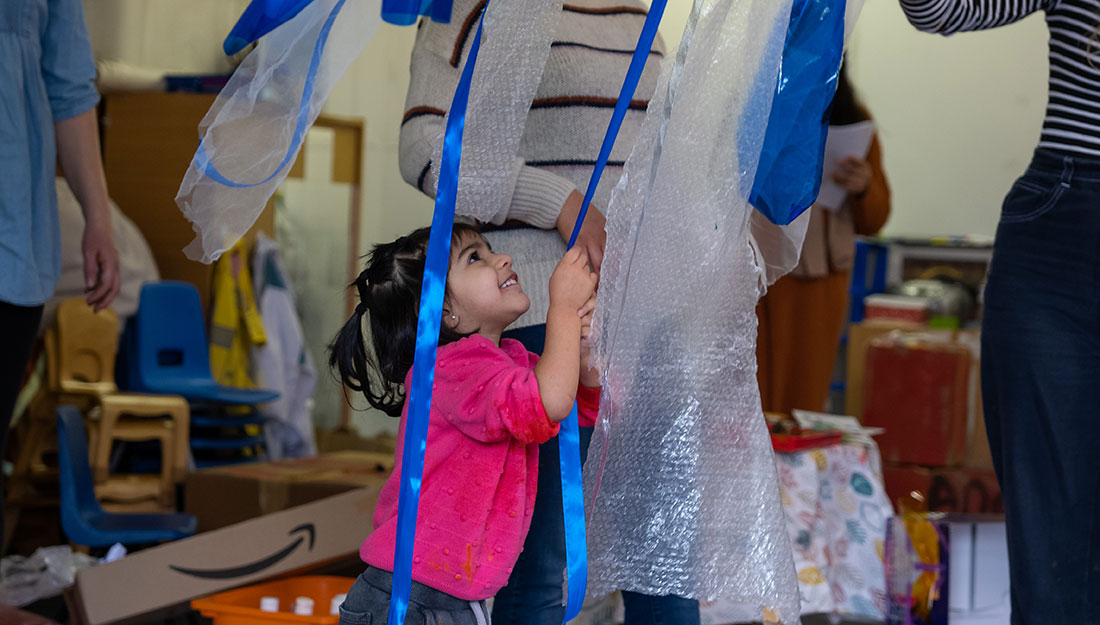 People
Cathy Miles is a metal artist.
Ruth Jacombs has been facilitating movement and dance with young children and their families for over 25 years.
Hannah Conibere is a Jewellery student at Birmingham City University.
Photographer: Hayley Salter.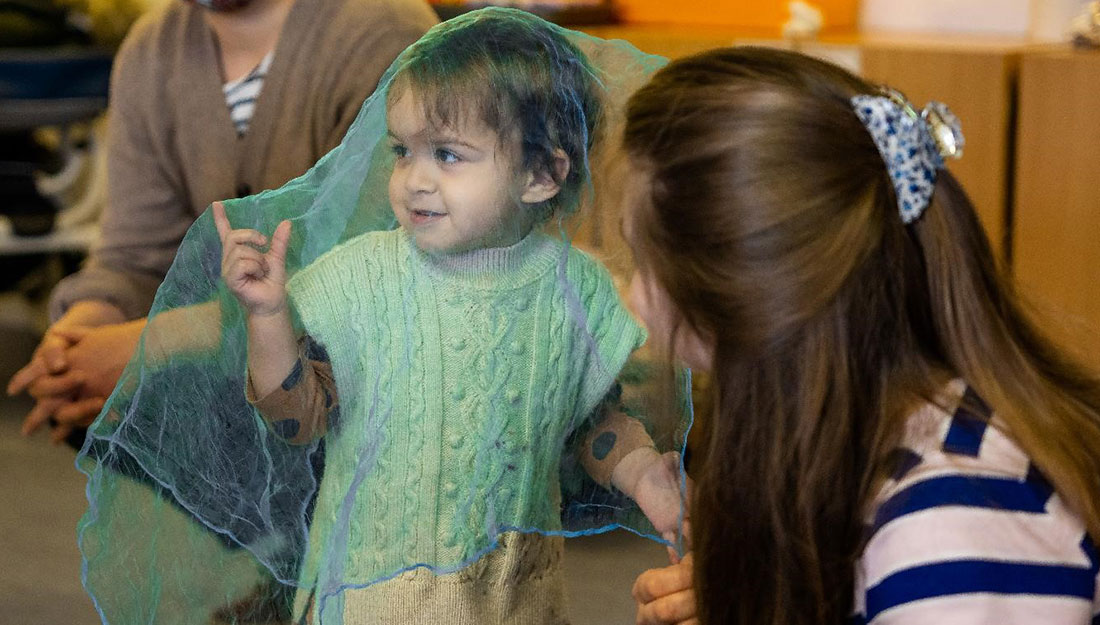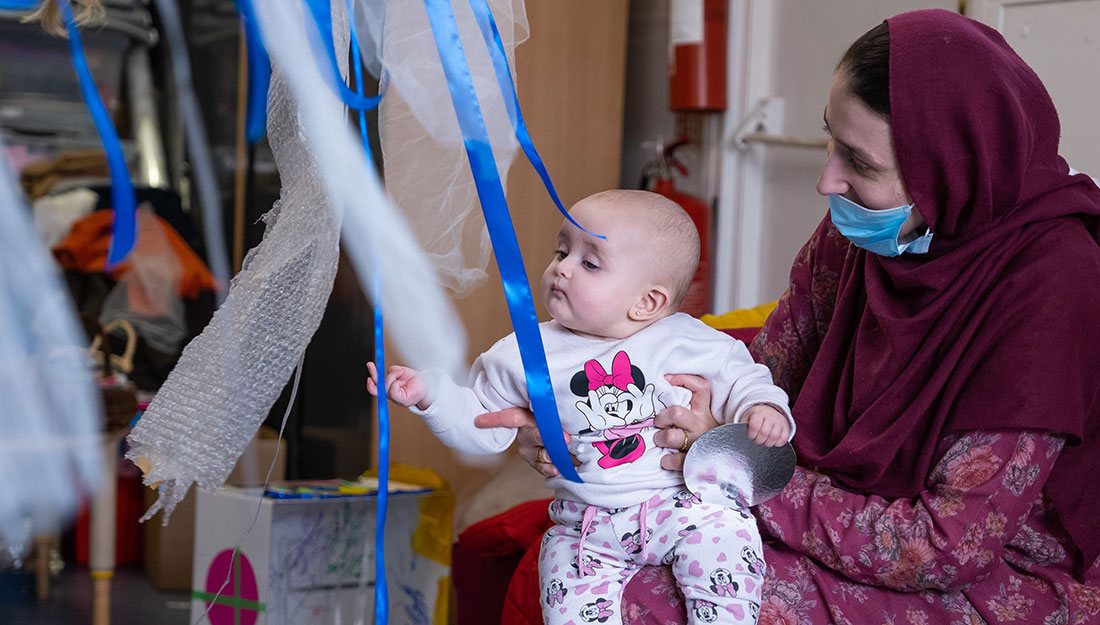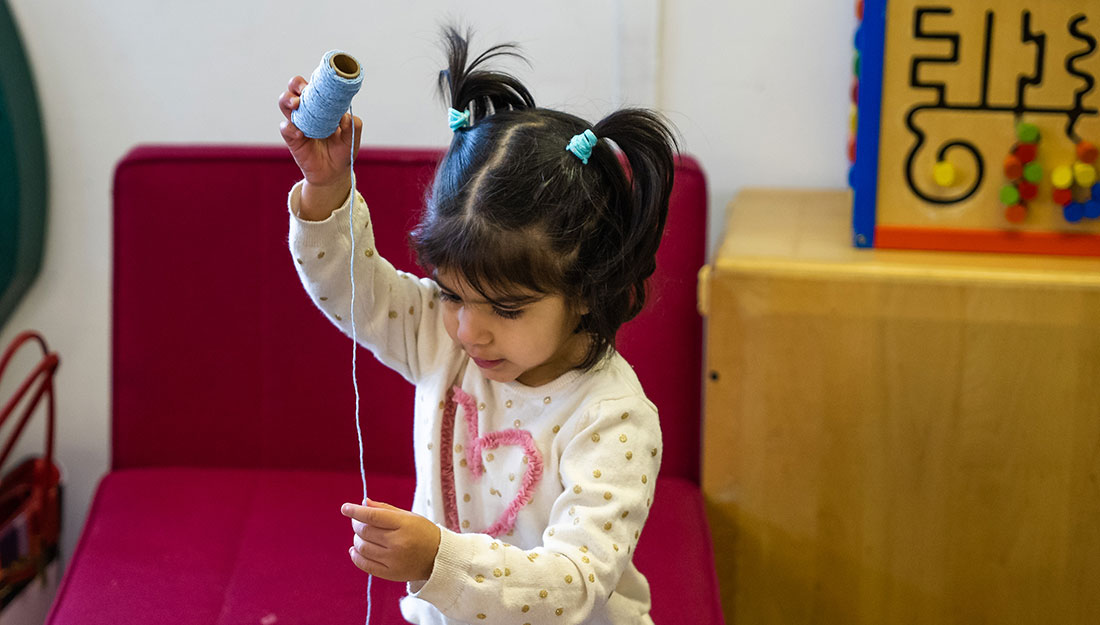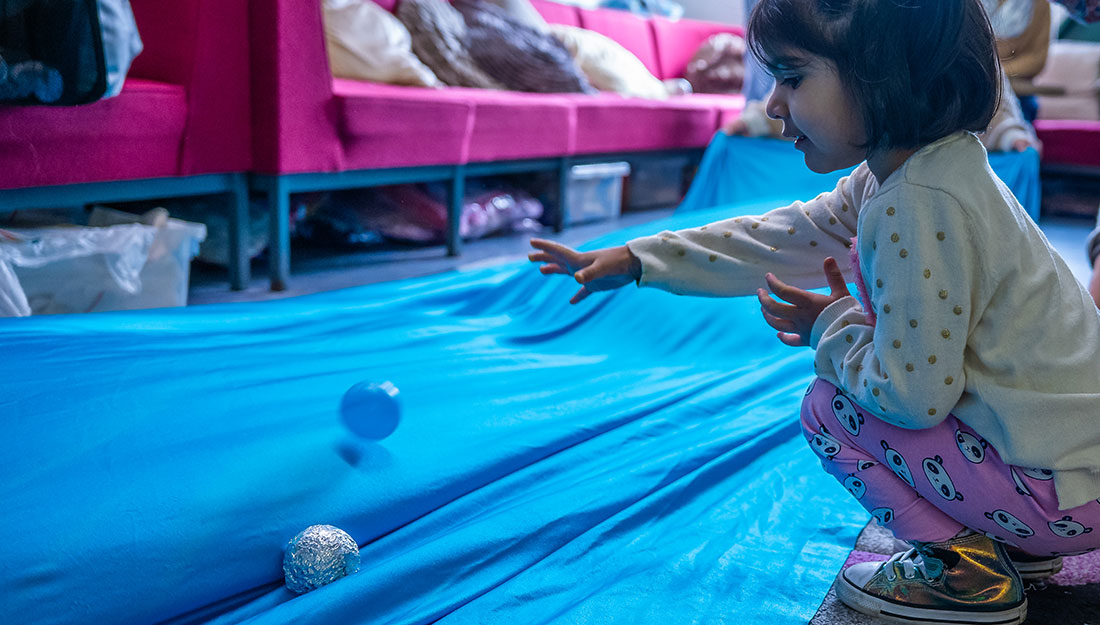 Partners
Craftspace worked in partnership with MotherShip for the planning of this project and with Go-Woman!  Alliance and Early Help – Selly Oak locality at Billesley Ark to deliver the activities.
Mothership Projects CiC connect communities particularly newly arrived families through culture and creativity.
GO-Woman! Alliance support women in Saltley including those with children.
Billesley Ark help families get involved in events and activities.
Funding
Makers and Movers was funded by Birmingham City Council through their Next Generation Scheme.
Making Together
Making Together is a programme of intergenerational making based activity initiated by Craftspace in partnership with organisations around Birmingham. The project provides an opportunity for children, parents, carers and grandparents to engage and connect through materials and making, using a wide range of accessible approaches and processes.
Craftspace believes that the exploration of materials through making is a transformative and positive process that develops social, cognitive and communication skills, and encourages a lifelong connection to creativity and making that supports mental health and wellbeing.