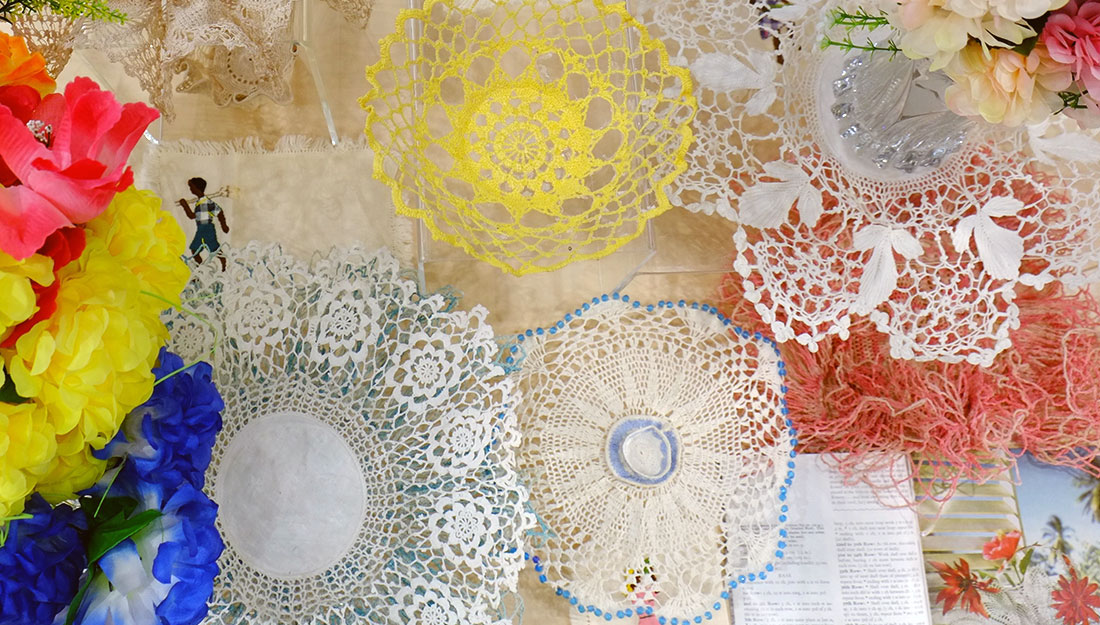 Dorcas Stories from the Front Room exhibition
At the end of World War Two the call went out from Britain for people from across the commonwealth to come and fill labour gaps. Many from the Caribbean islands answered the call and journeyed to Britain to take up work and seek new horizons. In 1948 the ship Empire Windrush brought the first people and using reconstructed transcriptions of the original landing cards, we learn what professions they had, where they were from and where they went to, 72 came to the Midlands.
191 passengers reported their profession as a craft or a trade including; dressmaker, hatter, tailor, shoemaker, upholsterer, cabinet maker, joiner, carpenter, blacksmith, tinsmith, mason, potter, turner, moulder, sign painter and artist. Of these, 21 people came to the Midlands.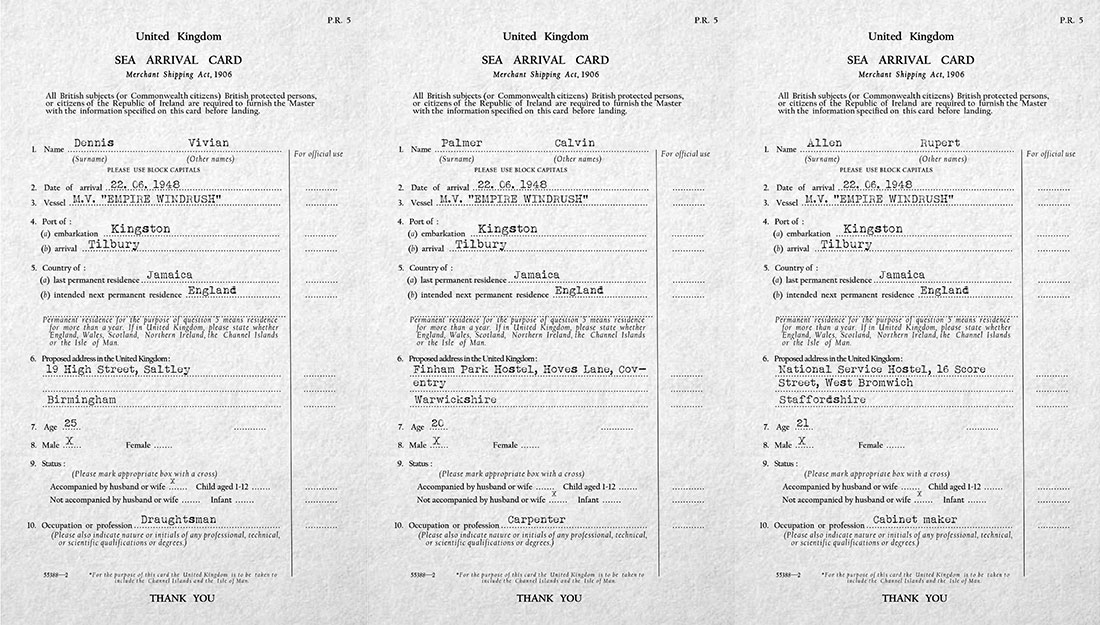 Search the database at www.gold.ac.uk/windrush. You can filter by name, port of embarkation, gender, marital status, age, residence and occupation.
Archive images illustrate how well dressed the new arrivals were. In the exhibition you can see a rare photo of dressmaker Evelyn Wauchope, who stowed away on Empire Windrush. We know few stories of women from this period but their their journeys to hope do exist. Many women that came brought their dressmaking skills with them, working in factories and hotels, as well as the home.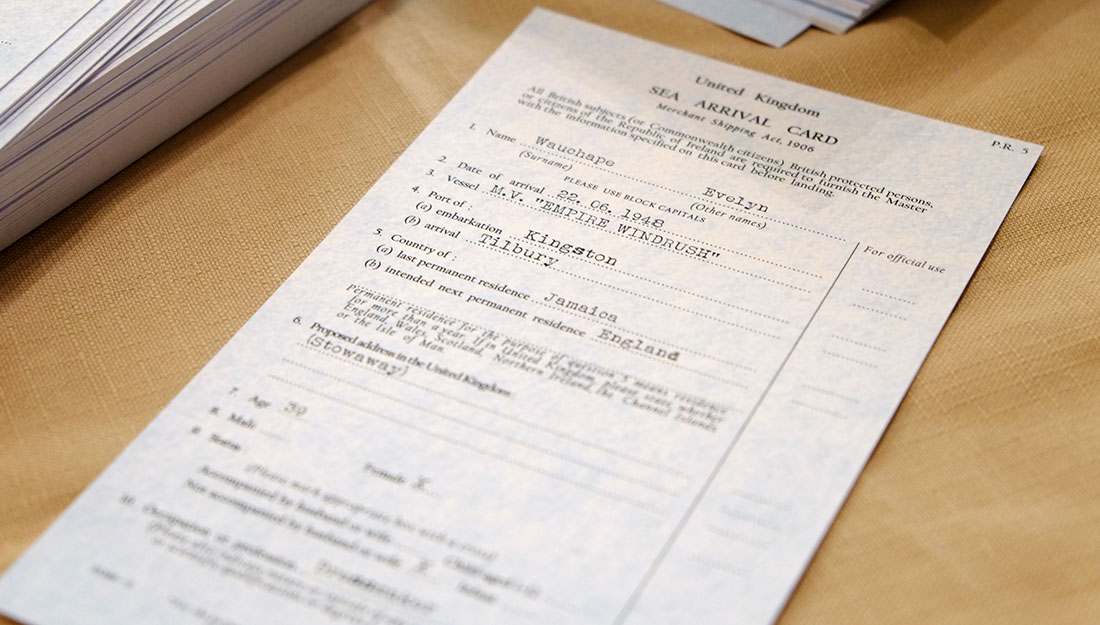 Unlike dressmaking, crafts skills such as crochet, knitting, embroidery and smocking, typical of the Caribbean 'front room', are not shown on passports as a profession. Rose Sinclair's own Caribbean textile collection highlights how these made their way into the home and developed both as craft, community skills and forms of entrerpreneurship.
Images: Items from Rose Sinclair's collection.
Starching crochet was a way to sculpt it into a form to be shown off in the front room with an ornament or vase of flowers placed inside. A display of starched crochet is created to  elevate them as art pieces and in doing so asks questions of the beauty and the material practices and culture of crochet.