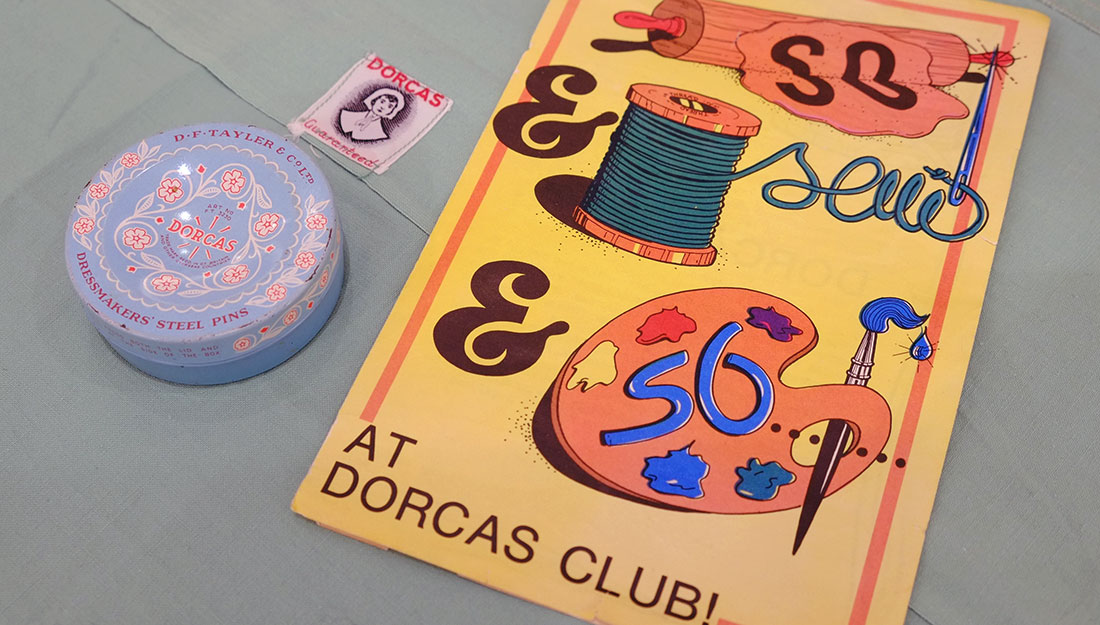 Dorcas groups began in late 18th century Britain against the backdrop of a 'philanthropic' movement of middle and upper-class women moving into the political arena, using education and equality as themes to evolve new social movements for women. The name was inspired by Dorcas, a figure in the new testament in the Bible who made garments for the poor and taught them to weave cloth. Dorcas Clubs and Societies have existed in Birmingham since the 1820s. As the Dorcas Society or club spread, it became associated with charity, and sewing, and by the mid 1870s, Dorcas Societies started the first jumble sales.
In the early 19th century Dorcas Societies arrived in the Caribbean with Christian missionary women; clubs became embedded into the Caribbean community bringing women together through textiles, which acted as networks for social and economic change. Textile skills were passed through intergenerational groups as part of church culture.
By the mid twentieth century other female based groups such as the Jamaica Women's Federation and the YWCA would emerge introducing sewing clubs or networks as a form of social network, and creative enterprise.
These socially progressive, Bible inspired textile-making clubs moved to the UK through migration and continued through the growth of Black-led Pentecostal churches. There are still groups of Caribbean women in Birmingham who meet regularly to craft together and raise funds for the church.
Textile manufacturers began to develop branded products based on Dorcas; the famous Dorcas Pins were made by Newey Pins, based in Birmingham and used by dressmakers all over England. Other products like brands of linen such as pillowcases and dress fabrics were also branded as 'Dorcas'.