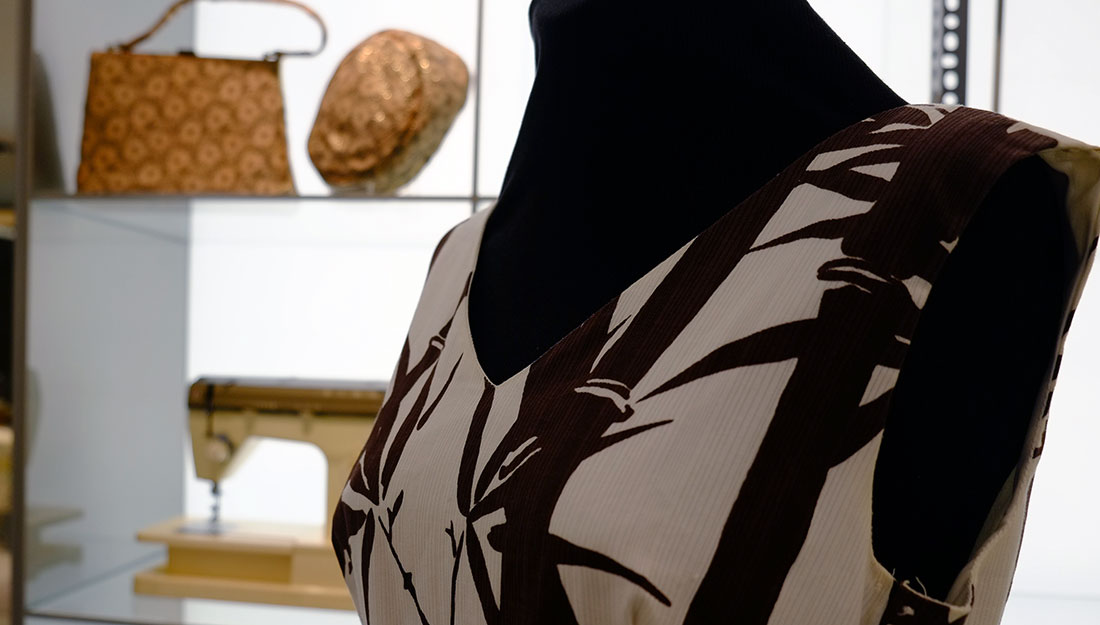 Dorcas Stories from the Front Room exhibition.
The beginning of the 1960s saw great change. In the Caribbean itself the two biggest islands Jamaica and Trinidad gained independence and in migration many people now arrived by plane as well as ship. In contrast to earlier arrivals who came alone, now families arrived together or children travelling alone joined their parents.Caribbean music is being played on the radio and there is a sense of permanence.
Vanley Burke's photographs show how people dressed, their interior spaces and how and where they worked.
Regarded as the Godfather of Black British photography, Vanley was born in Jamaica in 1951, moving to Britain to join his parents in 1965. Gifted a camera by his mother at age 10, he documented what he saw around him, focusing on the lived experiences of the African Caribbean community, and that of the wider diaspora. These photographs look specifically at crafts, fashions and the front room spaces from the 60s to the 80s. He captures the many facets of everyday lives, rituals and leisure activities of Black people 'at home',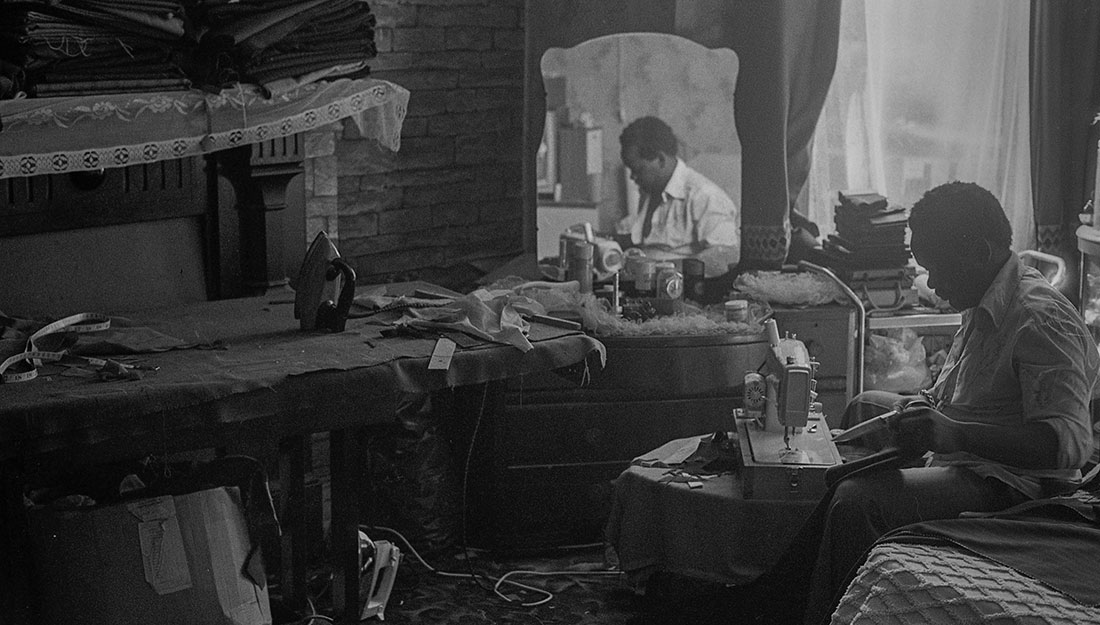 Tailor working from his one bed room accommodation by Vanley Burke.  
George Saunders, a master tailor, moved to Birmingham from St Kitts in the Caribbean in 1958. Like many migrants, George faced discrimination when he arrived in the UK. His skills were not recognised, and when he did gain work, he was paid less than his white British colleagues. However, George overcame these challenges, and went on to run several successful tailoring businesses. From 1974 to 2001 George operated from a shop on Hurst Street. George was one of the last tenants to work in Court 15, Hurst Street before it was donated to the care of the National Trust. His shop has been preserved and is an important part of Windrush and Caribbean heritage.
Images: George Saunders, George Saunders Workshop (Photo: National Trust Images, Robert Morris)
Rose Sinclair's collection of 1960s/70s Jamaican Fashion Guild garments showcase young designers who were lighting up the catwalks and putting Jamaica on the fashion map.
Trinidadian, designer Althea McNish, (1924-2020), was one of the first designers of Caribbean heritage to gain international recognition in the field of textile design. She created designs for Liberty, Heals, Courtaulds, Danasco, John Lewis to name a few, as well as being a member of the Caribbean Artist Movement (CAM) 1966-1972. McNish was a pioneer and signposted the way for what was possible in the world of commercial art and textile design.
Images: Althea McNish, Theodoric (pink), c.1965–66. Printed cotton furnishing fabric, manufactured by Cavendish Textiles, retailer John Lewis & Partners. 
Find out more about a new generation inspired by their heritage and the skills of their ancestors.