08 Nov

Craft Fellows: Introducing regional and national organisations
Emma Daker – Exhibitions and Project Development Manager
A partnership between MAC Birmingham and Craftspace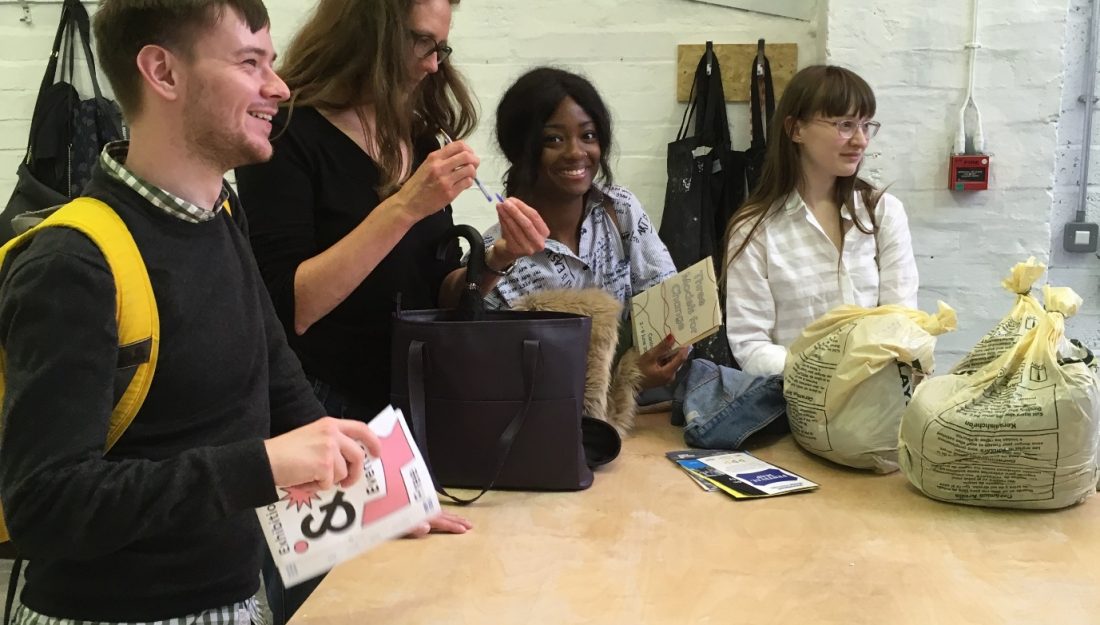 Craft Fellows visiting Modern Clay
In this second session the Craft Fellows were introduced to a range of regional and national organisations including: Craftspace, Design Nation, UK Young Artists, New Art West Midlands, Unit Twelve, STEAMhouse, Modern Clay, Centrala.
Alongside opening our eyes to the wider creative communities, a large set of tailored talks, symposiums and discussions with industry leading experts in the creative field help to manage our own business goals and build a broad rapport once setting up our personal practice. Exciting right!?
To further the invaluable experience and information from experts, we are to receive a plethora of industry experience and help from facilitators and local artists connected with the MAC and local organisations; this is again through introductions and later as individual mentoring.
Did I mention we each are also commissioned to exhibit a piece of work at the MAC to commemorate our professional development progress and to showcase 5 fantastic emerging designers into the market.
Stuart Crabbe