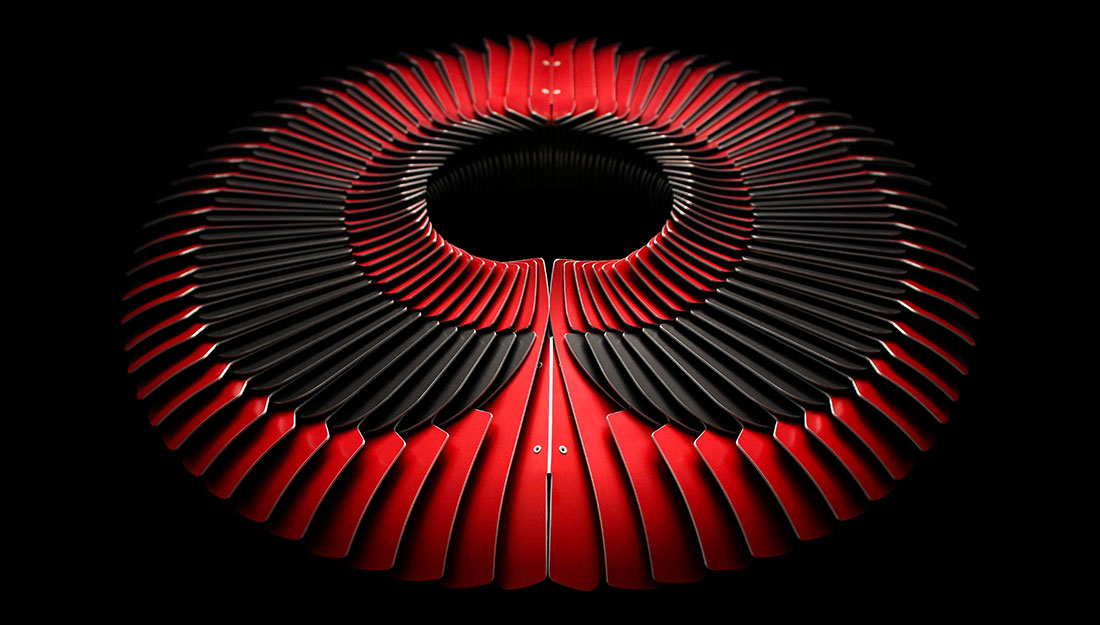 A Craftspace exhibition co-curated by Dauvit Alexander and Deirdre Figueiredo in collaboration with Rebekah Frank.
The exhibition and a digital residency with Rebekah Frank explore the multiplicity of queerness in relation to metalwork and metalsmithing. Whether as identities, lived experiences, thinking, cultures, aesthetics, influences, stories, places and imagination. Viewed together in this context, the artworks can be seen as an act of resistance. The exhibition is a means to empower, affirm and express solidarity between LGBTQIA+ creatives, making visible the ways they are shaping, disrupting and contributing to contemporary craft and design practices. Rather than provide answers or fixed ideas, it seeks to open up possibilities and make connections within a diverse, intersectional, complex and fluid community of making. We respect that for some within our community 'queer' is still associated with oppression whilst others are strongly reclaiming it as a liberating non-binary collective term.
UK artists are represented physically in the exhibition, whilst international artists who participated in Rebekah Frank's digital residency are represented through an Instagram campaign and video interviews. The Queer + Metals project has included practitioners at different stages of their careers from a wide variety of backgrounds, many of whom have practices as intersectional as their lives. There are blacksmiths, sculptors, jewellers, farriers, welders, machinists, activists and performers.
Dauvit, Deirdre and Rebekah identify as LGBTQ+ as part of their intersectional identities, making this project a personal and collective endeavour. We are proud to occupy public space in presenting this work. It provides the opportunity for a wider audience to become more aware of diverse cultures and for LGBTQIA+ visitors to feel included.
LGBTQIA+ refers to: lesbian, gay, bisexual, transgender, queer/questioning, intersex and asexual plus other sexualities and genders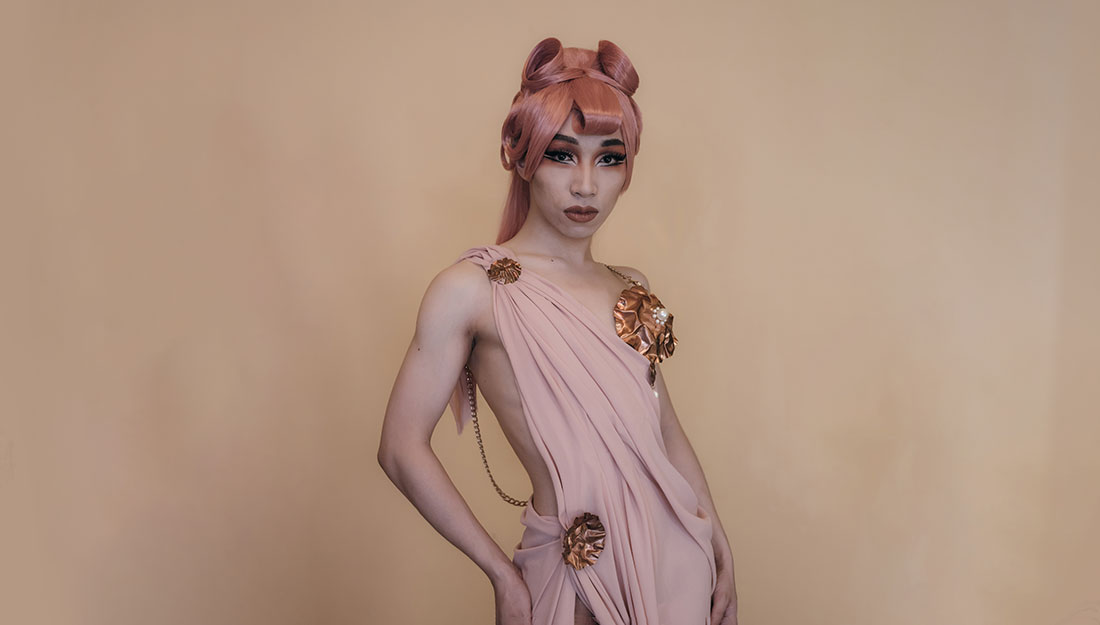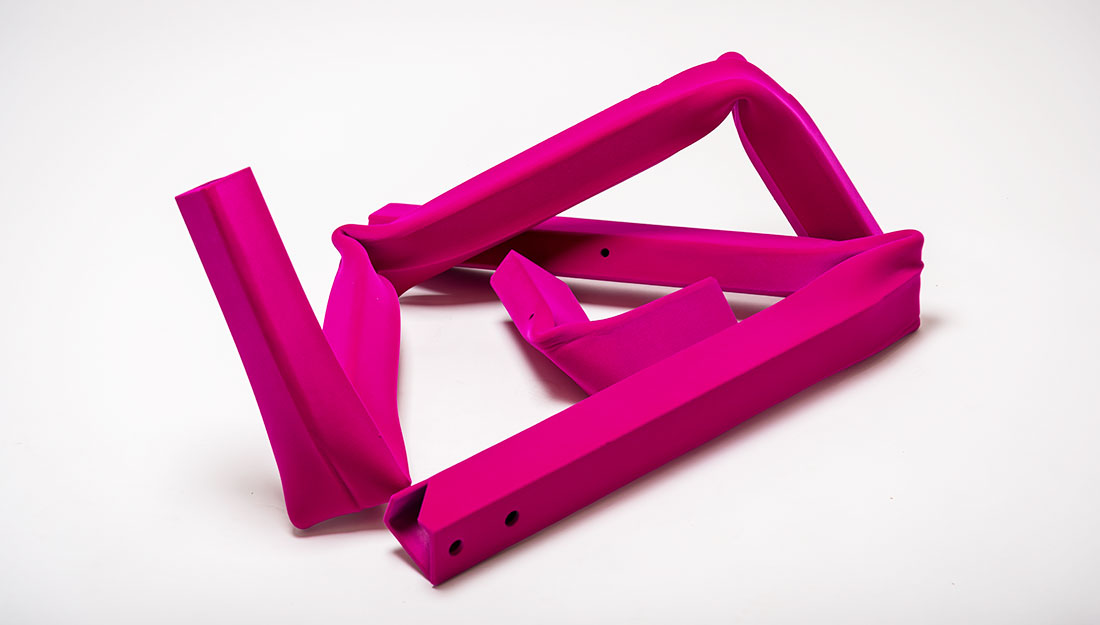 Images: (top) John Moore, Pagoda II. Photo: John Moore. (left) Fei He, Faye – Art Drag Queen, Aphrodite. Photo: Shawn Zang. (right) Theo Somerville Scott, Orlando. Photo: Martha Rose Photography.