Digital Project and Exhibition
2021-2023
Queer + Metals explores the multiplicity of queerness in relation to metalwork and metalsmithing. Whether as identities, lived experiences, thinking, cultures, aesthetics, influences, stories, places and imagination.
UK artists are represented physically in the exhibition, whilst international artists who participated in Rebekah Frank's digital residency are represented through an Instagram campaign and video interviews. The Queer + Metals project has included practitioners at different stages of their careers from a wide variety of backgrounds, many of whom have practices as intersectional as their lives. There are blacksmiths, sculptors, jewellers, farriers, welders, machinists, activists and performers.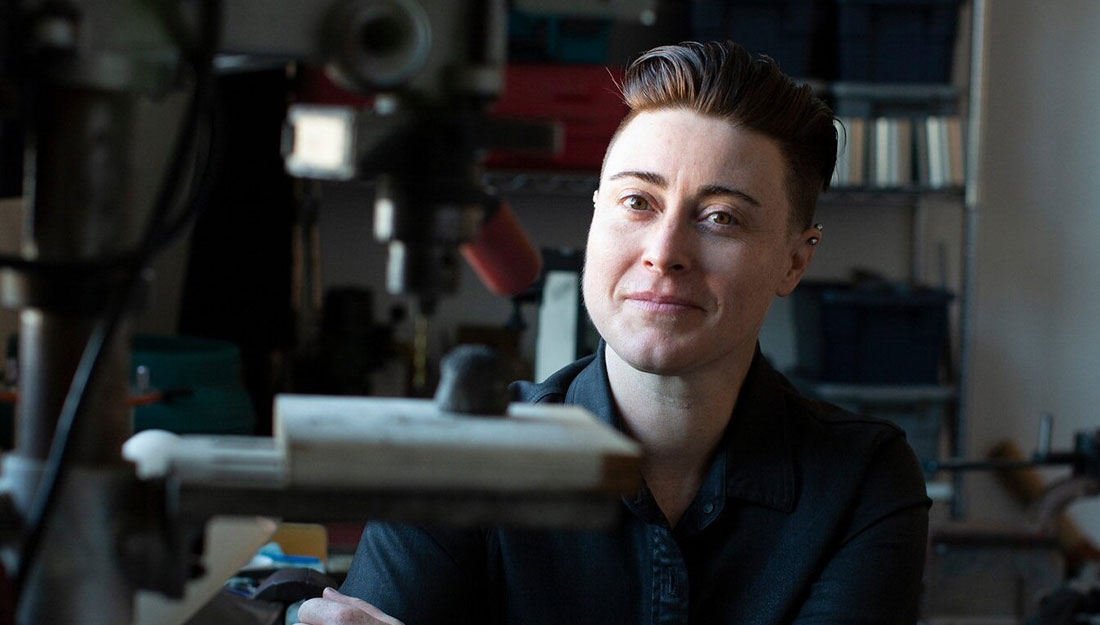 What does queer metal mean to you? Find out more about Rebekah Frank's research and residency.