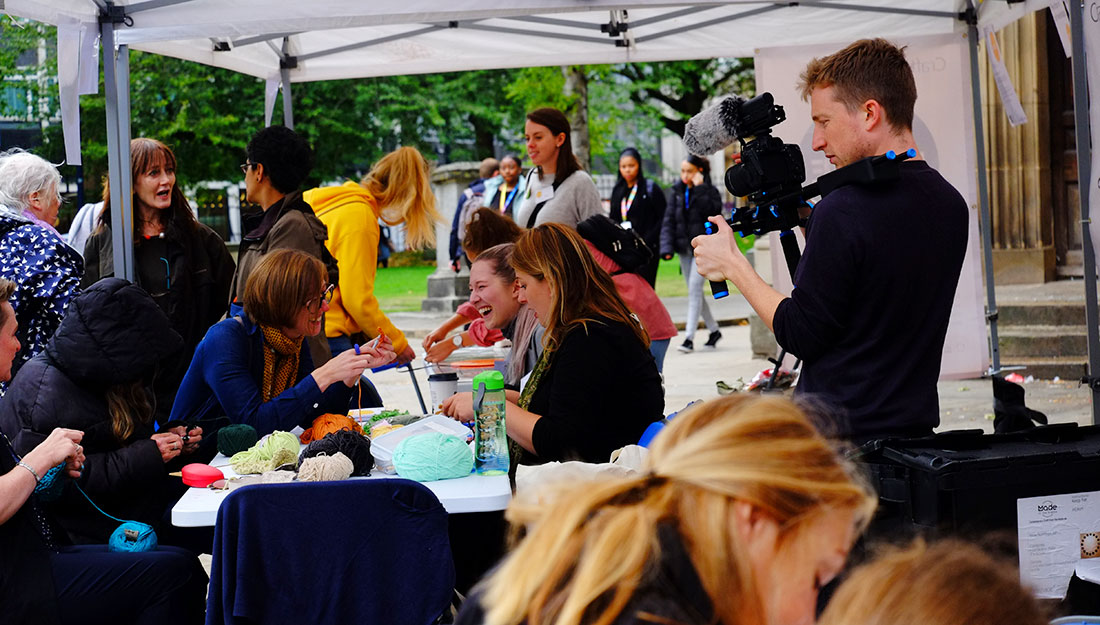 We are delighted to have been awarded a one year grant from the Garfield Weston Foundation. Our Director, Deirdre Figueiredo, talks here about our plans for the year ahead:
We are grateful to the Trustees of the Garfield Weston Foundation for a grant towards assisting Craftspace to adapt and embrace new opportunities in the year ahead. Investing in digital resource will connect to new younger audiences and increase income generation. A new hybrid professional development programme for emerging artists, linked to the 10th edition of our annual In:Site Festival, will consolidate our efforts in talent development. As Shelanu, a craft collective with migrant and refugee women builds towards its 10th anniversary, collaborative working to celebrate social enterprise will highlight their contribution to the marketplace. Throughout the year, our activities with all ages will demonstrate that the processes and skills applied in craft and making enable people in communities to be productive, purposeful and resourceful.
Garfield Weston Foundation
Established over 60 years ago in 1958, the Garfield Weston Foundation is a family-founded, grant-making charity which supports causes across the UK and gave over £88million last year. It has donated well over £1billion to charities since it was established.
One of the most respected charitable institutions in the UK, the Weston Family Trustees are descendants of the founder and they take a highly active and hands-on approach. The Foundation's funding comes from an endowment of shares in the family business which includes Twinings, Primark, Kingsmill (all part of Associated British Foods Plc) and Fortnum & Mason, amongst others – a successful model that still endures today; as the businesses have grown, so too have the charitable donations.
From small community organisations to large national institutions, the Foundation supports a broad range of charities and activities that make a positive impact in the communities in which they work. Around 2,000 charities across the UK benefit each year from the Foundation's grants.