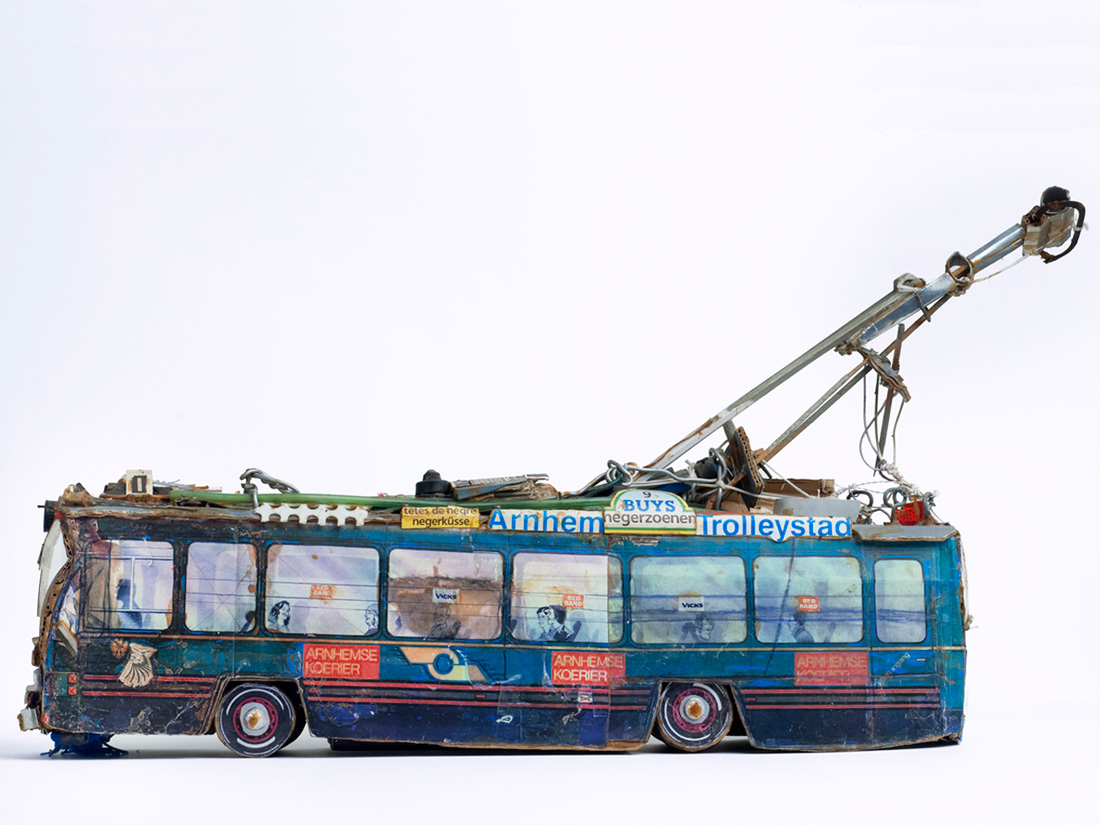 See the show at the final venue Walford Mill Crafts, Dorset. 16 September – 31 October 2017.
Due to the size of the venue a smaller selection of work is on display. For this showing Willem van Genk's work is on display Priest's House Museum in Wimborne.
Carving in miniature (toothpicks and pencil leads), reworking found objects from places like the River Thames and hospital grounds, wrapping, covering and epic missions in model making are all ways in which the self-taught artists in this exhibition practice and make work outside the mainstream.
The exhibition, which is co-curated by Laura Hamilton, features 34 international and UK artists who express their creativity unbounded by taught conventions.
It includes artworks by historically renowned artists associated with Outsider Art and contemporary self-taught artists who see themselves as facing barriers to the art world for reasons including health, disability, social circumstance or isolation; 21 of whom have been selected from open submissions.
Most have never received any formal art training, although their practices may have been nurtured and encouraged in specialist centres or studios. Their work or, creative impulses have been developed with an obvious inventiveness and independence, which is rarely aimed at a particular audience, public recognition or marketplace.