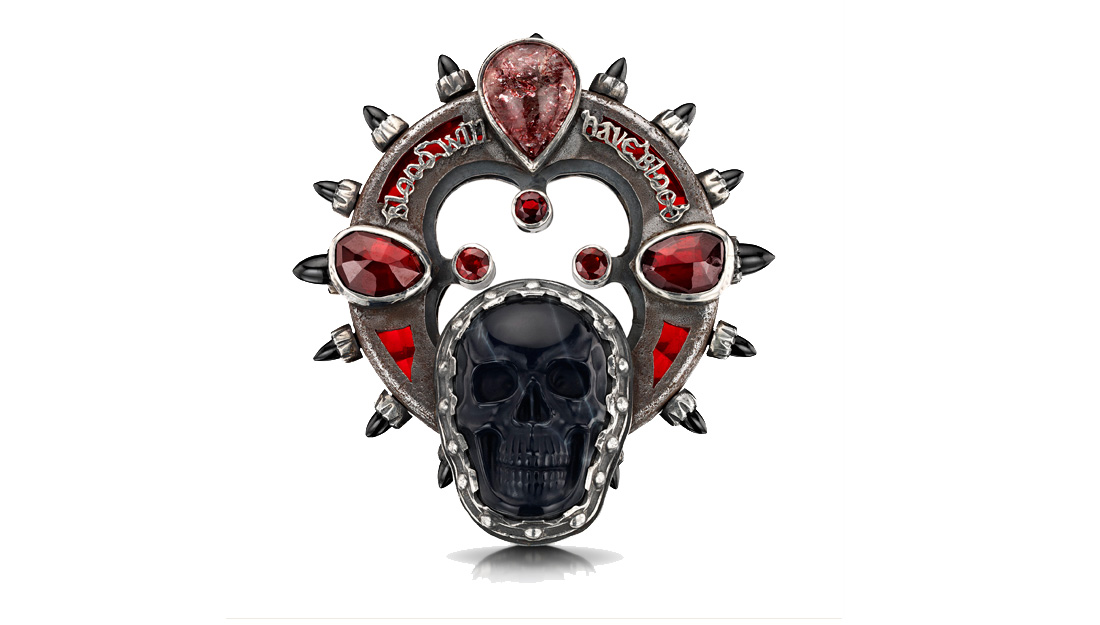 Booking Required
Apply to take part in these workshops where you will make a piece of jewellery with Jewellery Quarter based artist Dauvit Alexander, inspired by and reflecting Metal music and culture. Learn and get hands on with traditional jewellery techniques including soldering, casting, cutting and forming metal. No previous experience needed, just a passion for heavy metal and a willingness to have a go. Only 12 places available, first come first served basis.
The workshops will take place every Wednesday, 5.45pm – 7.45pm, over a period of 5 weeks, beginning Wednesday 15th May and finishing on Wednesday 12th June.
This project is free to take part in, with a £5 donation towards purchase of precious metal to work with. All work made will be yours to keep, but will first be exhibited at MAC in our exhibition 'Show Your Metal'.
More information and booking details on the Show Your Metal workshops page.