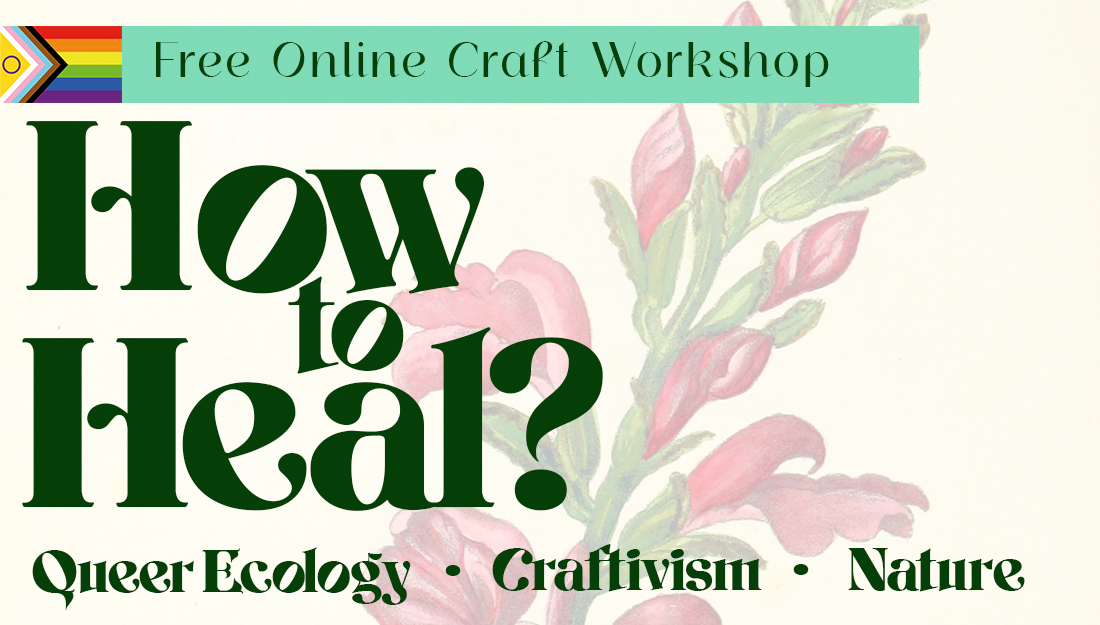 Are you 16-25, identify as LGBTQ+ and interested in environmental activism?
As part of the How to heal? Blessings to the Land – Blessings from the Land series of free craft workshops exploring environmental activism and queer ecology, join our special online workshop event.
Have a go at free writing poem building exercises and create a hand crafted resource through creative writing and stitching with textile artist Oly Bliss and artist blacksmith Annie Higgins, looking at environmentalism through a queer lens. In partnership with Queering the Wye.
This project is supported by The Elmley Foundation & Herefordshire Community Foundation