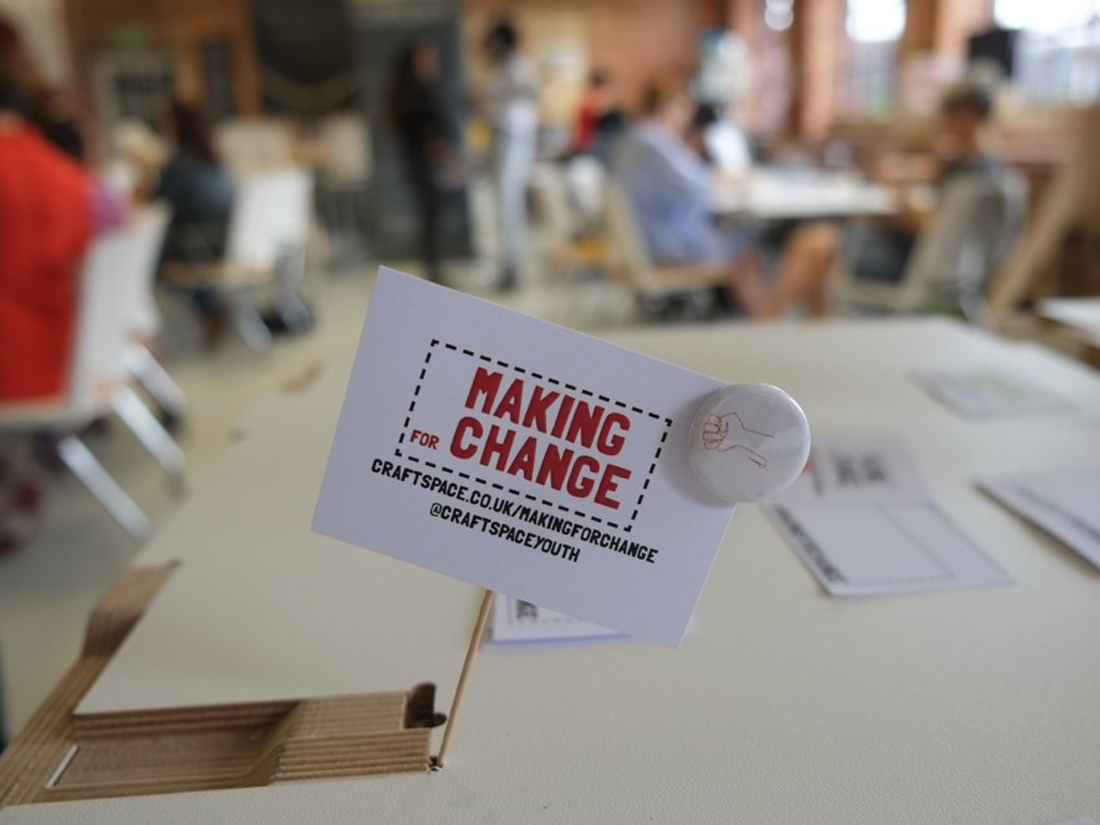 Craftspace's new craft and social justice programme, gives 16 -25 year olds the opportunity to explore the issues that affect them in a creative and engaging way. A chance to see the finished craftivist campaigns produced during the week.
Free public event.
Please RSVP to info@craftspace.co.uk if you would like to attend.
More information here.