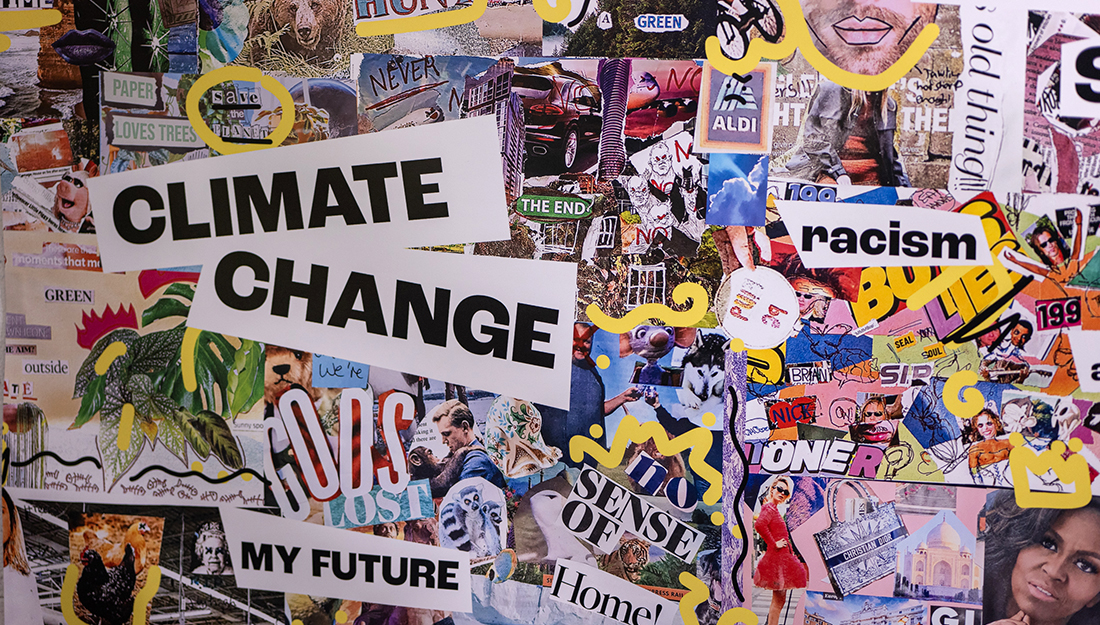 Truth of the Youth (Graphics by Cara Standham)
For our next Making for Change project we will be working with young people who are LGBTQ+ and those who are D/deaf to use craftivism to address the climate challenge in their communities. Our Truth of the Youth Residency told us how important the climate challenge is to young people.  It also told us some young people can face barriers to getting involved in social action for the environment.   Through this programme we hope to give young people a voice and enable them to bring about change in themselves and their communities
From October 2023 -25 we will be offering a variety of paid opportunities for young people to help steer this exciting programme.
Our first stage is to develop a focus group.  If you are aged 16-25  and are LGBTQ+ or D/deaf  and interested in the environment and or craftivism we would like to hear from you.
We are looking for 6-8 people to join our focus group session in Birmingham during October 2023 to help us understand the climate challenges you are concerned about and any barriers to engaging with craft and activism that you experience.
You will be offered £35 as a thank you for taking part.
When: October 2023
Where: EcoPark, 42 Norman Street, Birmingham, B18 7EP
The session will involve a collage making workshop with Truth of the Youth residency artist Cara Standham and will last approximately 2.5 hours.
Refreshments will be provided.
Application Process
If you are interested in joining the focus group session, please complete this form. You can record your answers via audio or text on the form.
The deadline to apply is Friday 6th October 2023.
Please contact Deirdre Buckley our Learning and Engagement Manager at [email protected] with any questions.
Supporters
The Making for Climate Change project has been supported by the Energy Saving Trust Foundation.