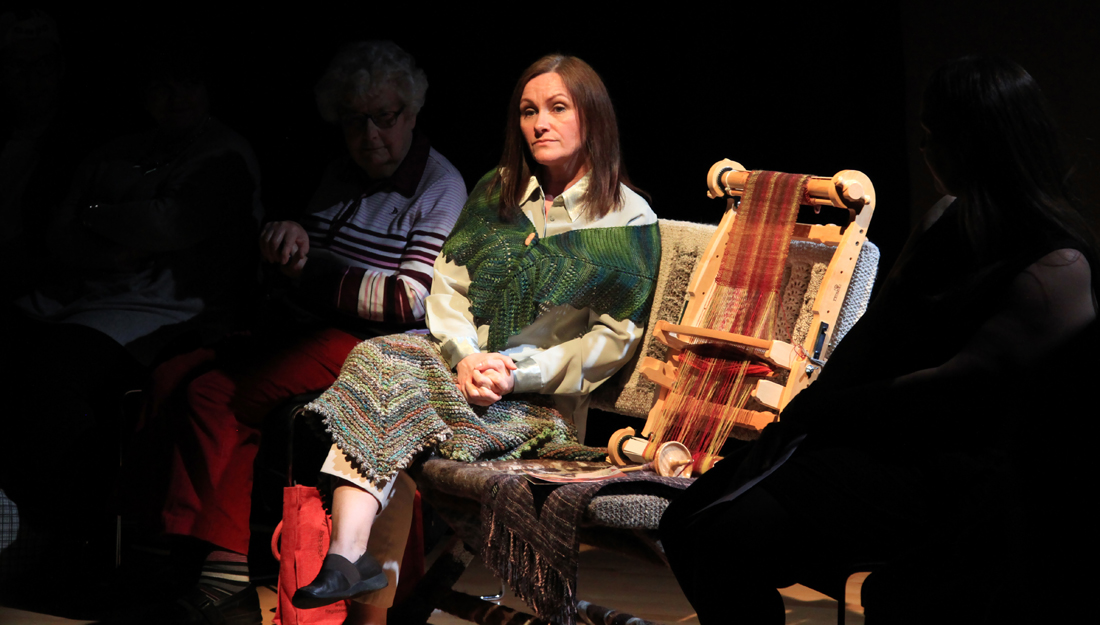 Trevor Pitt will be screening Yarning, a play created during the Craftspace Curates season which was in partnership with MAC Birmingham. The play tells the lives of five women and how they grew up with knitting.
The play will be screened as part of Yarningham, a festival created by Stitches and Ho's celebrating all things knitting, based at the Uffculme Centre, Birmingham. Yarningham 2019 will feature workshops, demonstrations and a marketplace.
There will be three screenings of Yarning throughout the day at 12pm, 1pm and 2pm taking place on Sunday 14th July. Trevor Pitt will also be introducing each screening and will be available after the screenings to answer any questions.
Further information and ticket prices for Yarningham can be found through the Stitches and Ho's website.