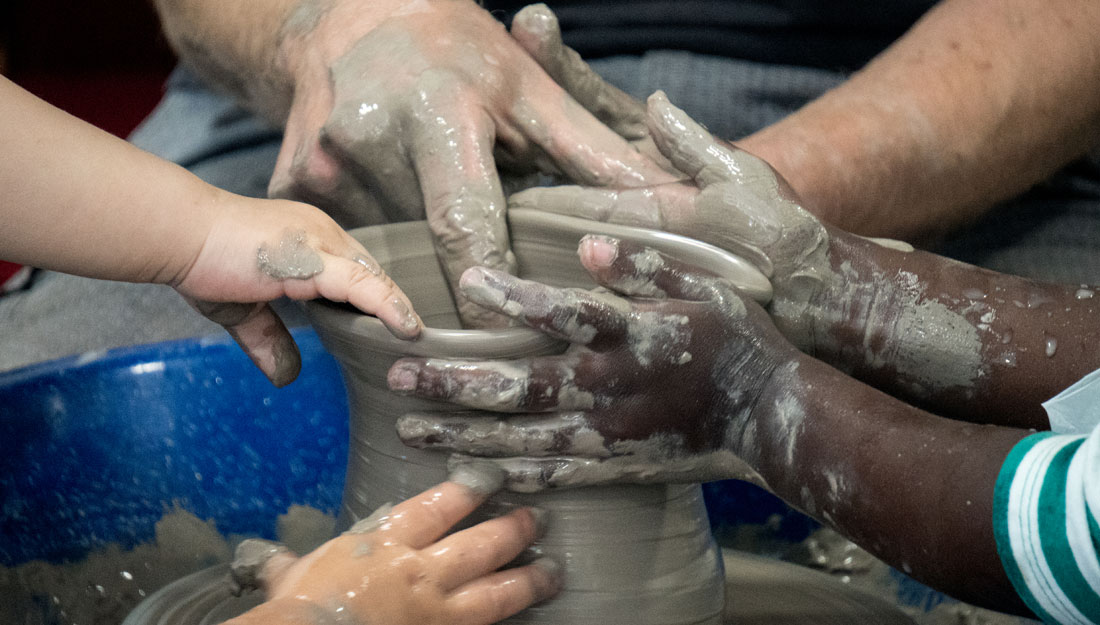 Book your place for a messy clay workshop .
Exhibition: 13 May – 1 June 2019
Workshop: 31 May 2019, 10-12.30pm or 1-3.30pm, £5 per session
Brewhouse Arts Centre, Union Street, Burton upon Trent DE14 1AA
Join Making Together artists Jon Williams and Joanna Dawidowska to get messy and explore clay in all it's forms at this fun session. Try the potter's wheel, slip painting and make a coil pot. No experience necessary!
You can also see an exhibition showing what happened during the Making Together project which explored materials with families in Birmingham. There are lots more activities and events during the festival including a fun day on Saturday 25th May.  Confirm details and book your place with The Brewhouse Arts Centre.