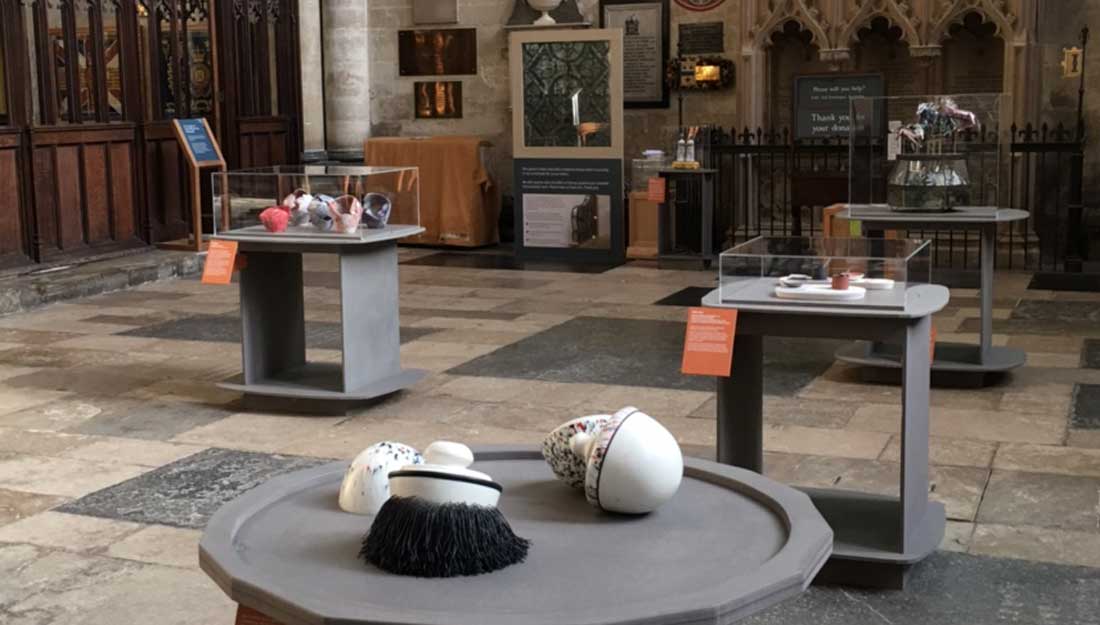 This is a reduced exhibition showing a selection of work form the main show.
Made in the Middle, a recurring touring exhibition originated by Craftspace, is the Midland's principal selling exhibition of high quality contemporary craft and applied art. Selected by an expert panel through open entry, it promotes the best of contemporary craft from makers living and working in the Midlands or with a strong regional connection. It is popular with audiences, galleries and collectors. Besides achieving sales, many makers gain from further commissions, exhibiting and participatory workshop opportunities.
More information here.
Salisbury Contemporary Craft  will show a selection of work from the Made in the Middle full exhibition. Exhibitors will include:
Jewellery by Dauvit Alexander
Automata by John Grayson
Automata by Melanie Tomlinson
Ceramics by Vicky Shaw
Ceramics and textiles by Zoe Hillyard
Interactive plastics by Zoe Robertson