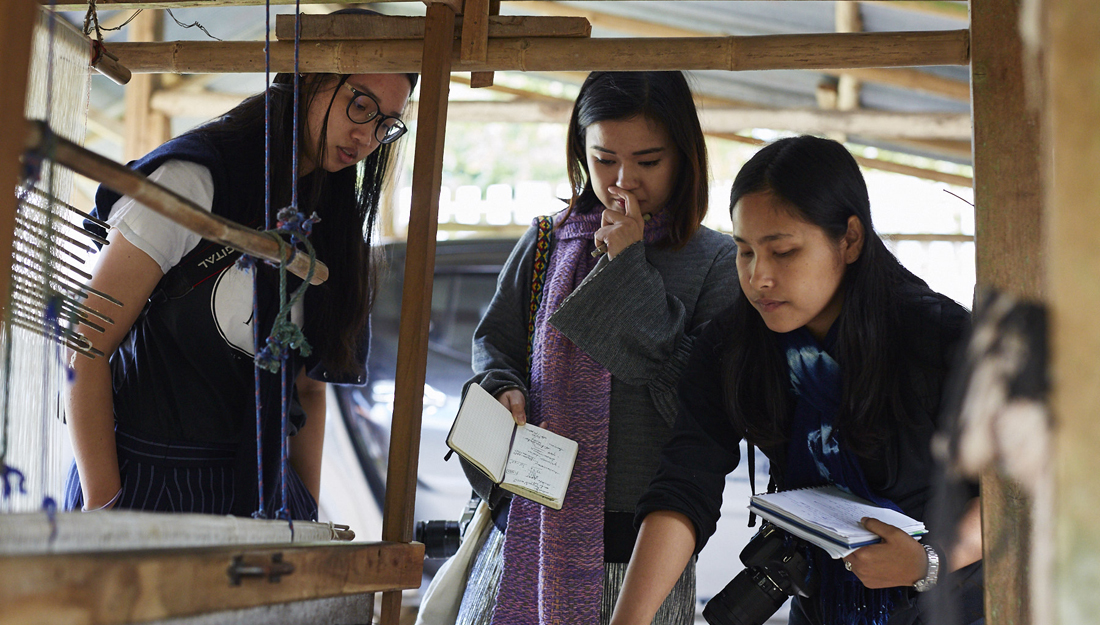 A CraftNet, Craftspace and British Council event in collaboration with Chelsea College of Arts
Free to attend. Tea/coffee/pastries provided.
This event is being organised as part of a UK study tour for seven textiles and craft curators/practitioners from Malaysia, Myanmar, Thailand and the Philippines.
The aim is to facilitate networking with British curators, museum workers, craft organisations and practitioners to create opportunities for future exchange.
Hear from British Council about their global Crafting Futures programme and short talks on themes of future thinking, social enterprise and creative practice including:
Chelsea College of Arts sustainability projects relating to the Centre for Circular Design, Fine Cell Work textile enterprise with prisons and a selection of creative practitioners including Linda Florence and Ekta Kaul.
Booking essential. More information and book tickets on Eventbrite